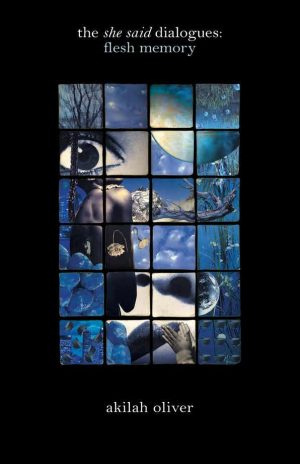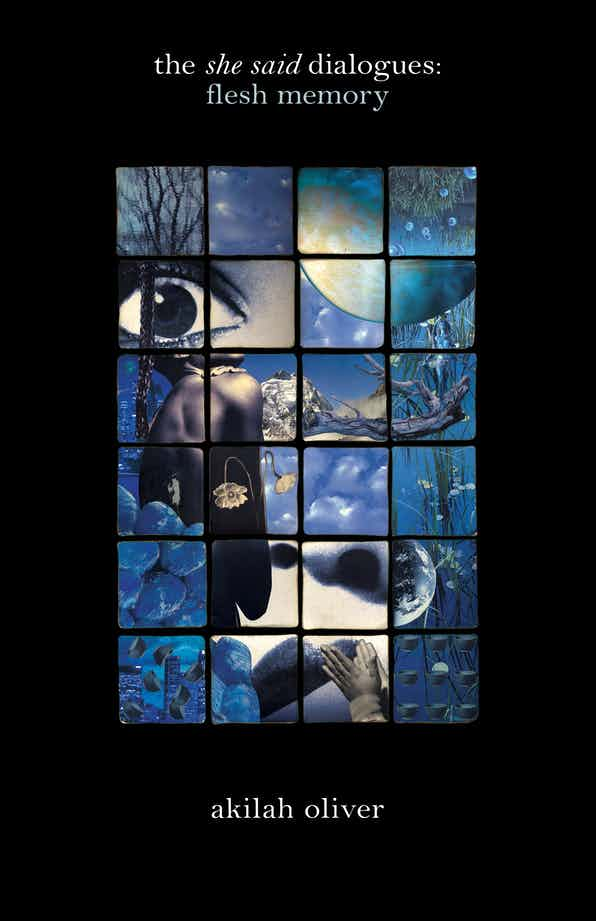 the she said dialogues: flesh memory
A reprint of the black feminist classic by the late poet and performer Akilah Oliver.
$16.95
Akilah Oliver wrote that this beloved 1999 poetry collection "investigates the non-linear synapses between desire, memory, blackness (as both a personal identity and a non-essentialist historical notion), sexuality and language." Twenty years later, the she said dialogues: flesh memory is still essential reading for understanding the poetics and politics of our time.
Praise
"Akilah's precise, innovative, extraordinary work takes us to revealed places in the body, places where life has failed us and yet new beginnings may be possible. Her debut collection seems to call to us, saying: we have this kind of gathering together, a collective state of being called she and this state can advise us, speak to us, it is whom we can trust with our secrets, fears, hopes and setbacks."
Details
ISBN: 9781643620343
Paperback, 112 pages, 6 x 9
Publication Date: January 5, 2021
Reviews
Included in Lambda's most anticipated LGBTQ books!