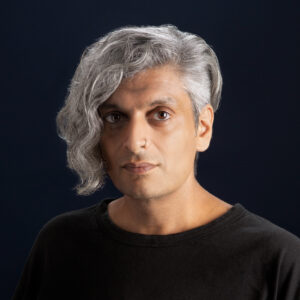 Kazim Ali
Founder & Editor
/
info@nightboat.org
Kazim Ali co-founded Nightboat Books with Jennifer Chapis in 2004 and served as its publisher from 2004-2007. He continues to edit books for Nightboat, manage the Nightboat Poetry Prize, and serve as President of the Board of Directors. He is the author of sixteen books of poetry, fiction, essay and cross-genre work, as well as translator of works from French, Farsi and Spanish. He teaches at the University of California, San Diego, and lives in California.
Lina Bergamini
Social Media and Operations Manager
/
info@nightboat.org
Lina Bergamini is the Social Media and Operations Manager at Nightboat Books. They have a BA in writing from the New School and their work has appeared in Eleven and a Half Journal. Lina lives in New York.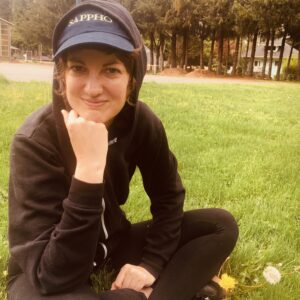 Lindsey Boldt
Editorial Director
/
info@nightboat.org
Lindsey Boldt is the Editorial Director of Nightboat Books. Before joining Nightboat, Lindsey was Managing Editor of The Post-Apollo Press, co-publisher of the chapbook series Summer BF Press, and taught poetry in Bay Area public schools. She is the the author of Weirding (forthcoming from Dogpark Collective, 2022), There Are No Cops in America & The Streets Are Paved w/ Cheese (2020), Some Ennui (2019), <<(( ))>> (2016), and Overboard (2012). She lives in Olympia, Washington on Squaxin & Nisqually land.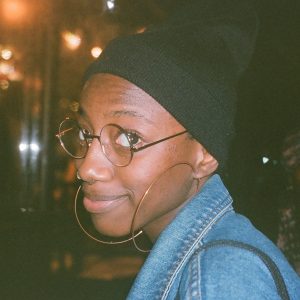 Jaye Elizabeth Elijah
Editor-At-Large
/
info@nightboat.org
Jaye Elizabeth Elijah is an editor at Nightboat Books. They previously served as the Publicity and Communications Coordinator. Their words have appeared in Polly Magazine and Rookie Magazine, and were recognized by the Cincinnati Arts Overture Awards. Jaye Elizabeth holds a BA in Literary Studies and a BFA in Illustration at The New School, and now lives in New Mexico.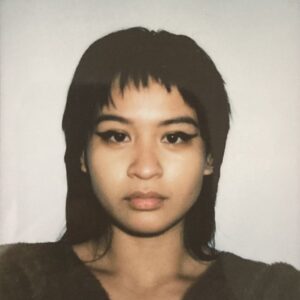 Gia Gonzales
Managing Editor
/
info@nightboat.org
Gia Gonzales is the Managing Editor at Nightboat Books. She is also a poet based in New York City, where she was born. A former co-curator of the Segue Reading Series, she currently organizes an ongoing reading series with her queer poetry and performance collective, The Anchoress Syndicate. Prior to joining Nightboat, she worked at Poets House and Simon & Schuster. Her work has most recently appeared in No Issue / @no___ish, Femmescapes, Bomb Cyclone, and variously with the Poetry Project.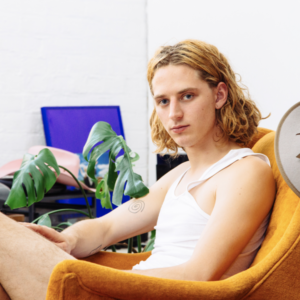 Rissa Hochberger
Design & Production Coordinator
/
info@nightboat.org
Rissa Hochberger is the Design & Production Coordinator at Nightboat Books. Rissa is an artist and graphic designer. They live in New York City where they make posters, books, websites, and events with a network of artists, designers, writers, activists, and organizations. In addition to their work at Nightboat, they have worked with Morgan Bassichis, Sara Magenheimer, Jerome Ellis, Matt Keegan, Gordon Hall, Printed Matter, Wendy's Subway, Futurepoem, and LOMEX among others.
Alyssa Lo
Fall Intern
Alyssa Lo is a poet and writer. She is completing a BA in Literary Studies: Writing with minors in Creative Entrepreneurship and Code as a Liberal Art at The New School. She is the co-host of the podcast Dear Literature and is currently working on a speculative poetry collection.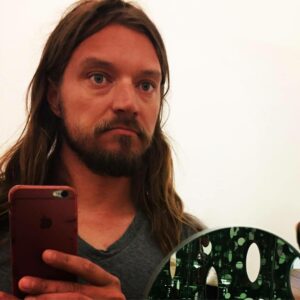 Stephen Motika
Director & Publisher
/
info@nightboat.org
Stephen Motika is the Director & Publisher of Nightboat Books. He was on the staff of Poets House in New York City from 2004 through 2017. The author of the poetry collection Western Practice (2012) and the poetry chapbooks Arrival and At Mono (2007), In the Madrones (2011), and Private Archive (2016), Motika is also the editor of Tiresias: The Collected Poems of Leland Hickman (2009) and co-editor of Dear Kathleen: On the Occasion of Kathleen Fraser's 80th Birthday (2017).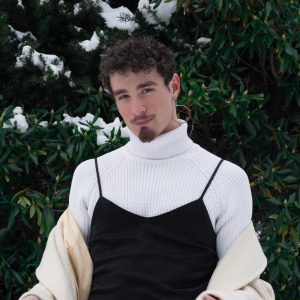 Caelan Ernest Nardone
Director of Publicity
/
info@nightboat.org
Caelan Ernest Nardone is Director of Publicity at Nightboat Books. They are a poet performer & they hold an MFA in Writing from Pratt Institute. Their work considers seriality as a model to explore how digital topias allow the queer body to undergo multiple puberties. They live in Brooklyn with their cat named Salad.
Board of Directors
Kazim Ali, Abraham Avnisan, Jennifer Chapis, Amanda Greenberger, and Kevin Vaughan-Brubaker
Nightboat Books was founded by Kazim Ali and Jennifer Chapis.
Founding Advisory Committee
Michael Burkard, Lucille Clifton (1936-2010), Beckian Fritz Goldberg, Melissa Hammerle, Brenda Hillman, Galway Kinnell (1927-2014), Alberto Rios, Leslie Scalapino (1944-2010), Prageeta Sharma, Anne Tardos, and Jean Valentine (1934-2020).