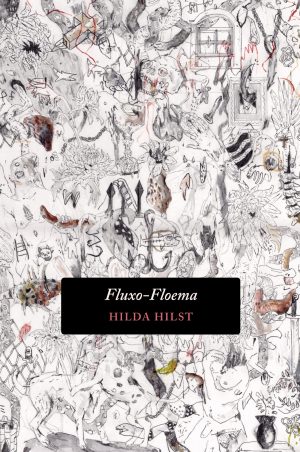 Fluxo-Floema
A visceral new translation of Hilda Hilst's radical first novel
$16.95
Permanently Out Of Print
Additional information
| | |
| --- | --- |
| Weight | .6 lbs |
| Dimensions | 5.5 × .5 × 8.5 in |
Fluxo-Floema is a detective novel of sorts—pornographic, scatological, and spiritual—that ultimately references the failure and success of writing. It's about vocabulary, astrology, dramaturgy, science, a story within a story within a story. It's a celestial map to social interaction and the failure of connection, a crafted examination of the distortions of religion and piety. Here we, the reader, visit nonsense, pathos, violence, and the flights of fancy of human coexistence.
Praise
In these an-ontological tales, Hilda Hilst breaks glass before we know there is glass between us and the teeming of reality—the glass now broken, Hilst's circling proses resonate not just from page to page, but through the pages, as if bound paper or screen pixels were themselves porosities subject to the flux-oh of flowed language. Alexandra Joy Forman takes up the challenge brilliantly in her rerouting of the flow, unexhausting this marvel of a work in an English that travels fluctuating, infatuating, multifoliate—it graces and awakens us all at once.
Details
ISBN: 9781937658847
paperback, 326 pages, 5 1/2 x 8 1/2
Publication Date: 7/3/2018
Reviews
Originally published in 1969, this experimental novel by Brazilian Hilst (With My Dog Eyes) weaves the quest to understand the soul into a spectacle of the written word… Hilst's immersive prose subverts conventional interpretation, creating instead an evocative experience that answers the need for self-actualization with love of language for its own sake.