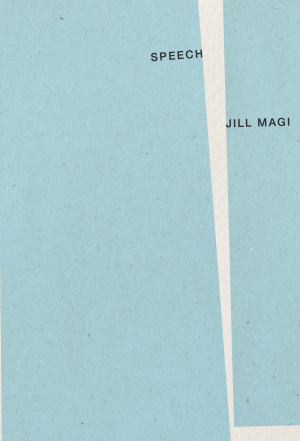 SPEECH
A deftly woven book-length poem that questions the existence of universal individual rights such as speech and citizenship, especially in relation to borders, both national and linguistic.
$17.95
Comfortable neither with the self made entirely through autonomy or genealogy, SPEECH tracks ideas of freedom as a woman walks, threading her way through a cityscape. Place and home are recursively made in this deftly woven book-length poem overlaying west and east, here and there, past and present, citizen and other.
Praise
SPEECH is reflection, part-history, mined with precision and care. It is research/commentary: about
hope, dread, life! SPEECH is language, what cities and paperwork have turned people into, what simmers
beneath. Ultimately, SPEECH is Magi: sleuth, seeker, writer, walker.
Details
ISBN: 9781643620077
Paperback, 180 pages, 6 x 7.5 in
Publication Date: 09/03/2019
Reviews
In SPEECH, both kinds are deconstructed, speeches throughout history are woven in and reflected upon, speech as a given, as a "right," is pushed against as an assumption, speech of the powerful versus those marked invisible, speech of different kinds: written, verbal, animal and sonic gestures are all carefully considered in this wide torrent of investigatory lyric.