We at Nightboat find ourselves reflecting on how in times of crisis, global or not, we turn to the literature of disaster and the disenfranchised. In this language we also find notes of celebration, powerful beacons of hope, and exemplars of resistance. In the search for what resonates, we understand that inextricable from survival is collaboration, the voices of the chorus, and what we hear in the harmonies. We asked each of our contributors: What connections can we draw between the ways we cope (together), survive (together), and thrive (together)?
A car alarm. A default ringtone. A "How you doin'?" through a handsewn mask, echoed through a disposable one. All reverberations are evidence of relationships. In this first echo of our new series of roundtables, we might locate a conversation between two writers across the world from each other, or down the street. What is shared in the work of writing, making? How does this creative work give voice and generate healing? Can it?
—Jaye Elizabeth Elijah, Nightboat Fellow
---
Jamie Townsend
Late at The New Parkway at least once a week, and we're nauseous, unraveling in the dark. Today we shift in a sagging secondhand loveseat sipping carbonated water as a documentary about the waiting room of Highland Hospital fills the screen. Shot over the course of a single 24 hours the film charts a broad spectrum of patients trapped in a web of red tape, injury, and debt. Throughout we're left wondering if our constant escape into these films is some way of neatly compartmentalizing a material place within art. Time in the face of disease forms a loop—what sociality resolved as economic means, our bodies repurposed piece by piece. There's a pervasive unease between our immediate marginal discomfort and the crowds of unattended citizens the camera continually pans across. Hours in a room, sitting, watching, waiting distractedly. Waiting. A secondhand language that holds these days, quickly dying off, safely at arms length. Distracted. The hospital intercedes, breaking this chain of cautious thinking into a system assigning highest need again and again. People wait. People fall in the street. There are voices, lone and overlapping. It is not art, or a village, unless it is all of it.
deria m.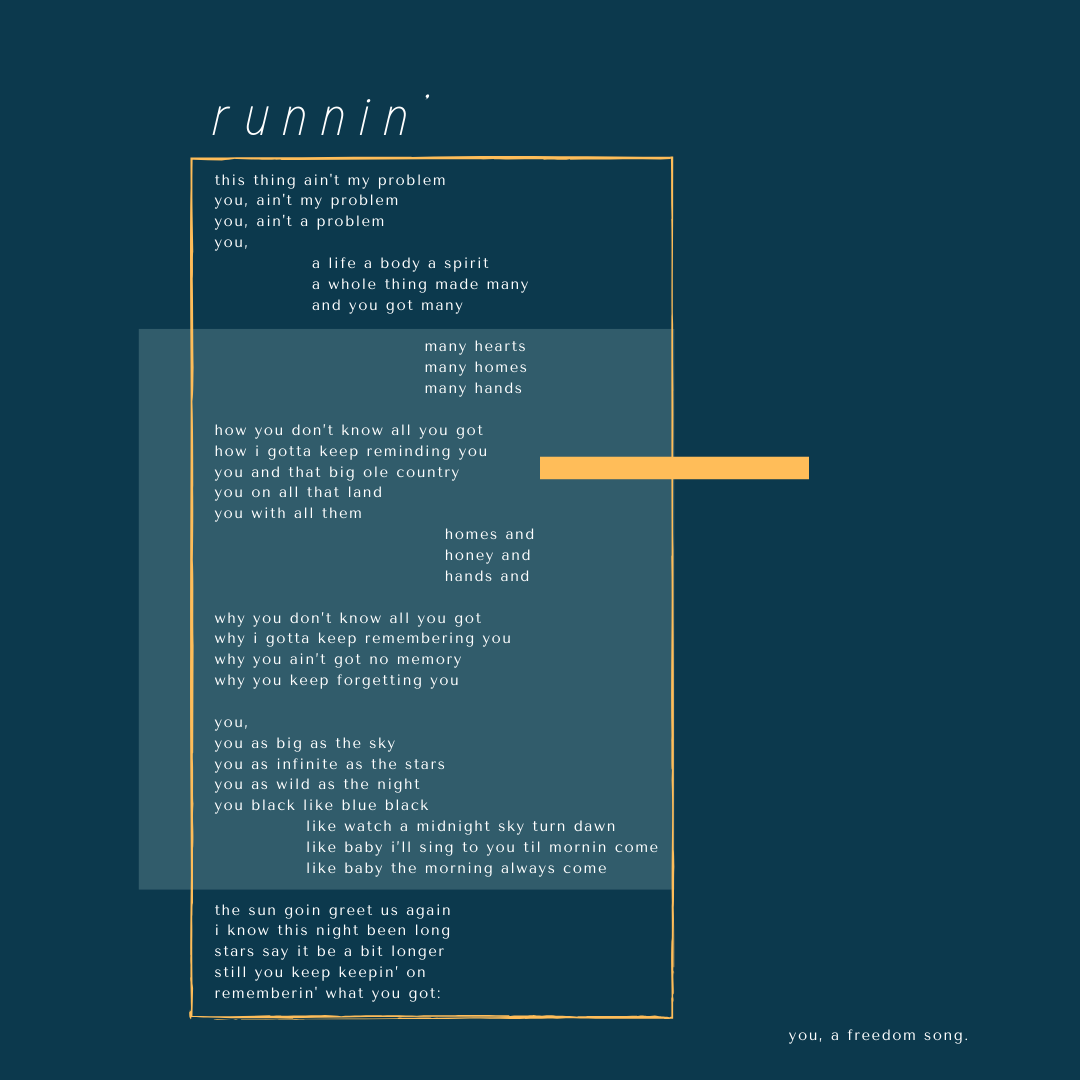 Wendy Xu
FRAGMENTS FOR HÖLD 
Technocratic oaths were lighting up the wires, when I was far away, I swear 
I'll meet you nowhere 
I'll write it down and thus it will be lost to me, trembling system of 
asynchronous body and mind exercises 
While digital smoke was forever wafting up through the floorboards from all 
sides I felt dissolved by the strobing numbers and signs 
Like are you here to loop on me? 
One god we pretended to see, with a cloud tucked silkily behind its ear and 
the mute minutes were sailing gently through idyllic spring 
Sliced my love for you up into movements: open window, fishes baked into 
sauce, a nibble for the cat, poppy-colored light that stings 
Nouns with little hooks at the end clinging together in groups, like exactly 
nouns, like people too 
All this on the morning I consider crossing out my book, to stop it from 
transmitting again 
The sagging doorways of my million pores and proteins, I thought wasn't it a 
little romantic that I remain so open to you? 
Today again with Höld, and how sad I've been in bated air, withdrawing 
comparisons of an olive to the flower's sex 
For a feeling of fluffy, or ragged, other words to appear, for the pharma-pink 
sky to dissolve my thoughts already, for loving without question the deft 
illusion of your face 
As all I can see around are these flashing white flowers 
Muscular and strange voice on the telephone this morning, selling half-price
car insurance for the dead 
Jill Magi
This evening we are going to sit down with our household budget and imagine that our jobs get cut so that we can imagine what might be ahead. How personal of me to write this—yet in an era of social media confession and during this exceptional time, I sense that we still regard class and wealth, affluence and excess, poverty and precarity as private matters. It is part of my class training to hide such struggles and fears, and the only mechanism I have ever experienced to get me out of this thought and speech pattern while maintaining dignity is union activism and collective bargaining: now deeply eroded in this country and around the world.   
*
Earlier this week I had a virtual studio visit with Chafa Ghaddar who, throughout the late fall and winter, was preparing for an exhibition in Dubai. I am writing the catalogue essay for her show. We talked about the possibility that her exhibition may change as a result of these times. How could it not? We spoke about making things from the materials we have at hand—or available at the food market. And she said "turmeric." 
Art of yellow marks, of tea-soaked paper, of coffee-stained canvas. Diluted paints. Small works. On cardboard. Pieces of paper mined from remnants of packaging, from cereal boxes. I'm thinking of Louise Bourgeois' late fabric works—she started using her own clothing to make incredible "paintings," aware of her imminent death and thinking "I don't need these clothes." My colleague and friend Judi Olson is making videos of how to make yarn to weave with out of plastic bags, out of paper, out of an old t-shirt. I am thinking of John Yau's recent piece in Hyperallergic on the practice of drawing being important now—artists making work without fabricators, big studios, lots of materials. He wrote, "like poetry."
Bhanu Kapil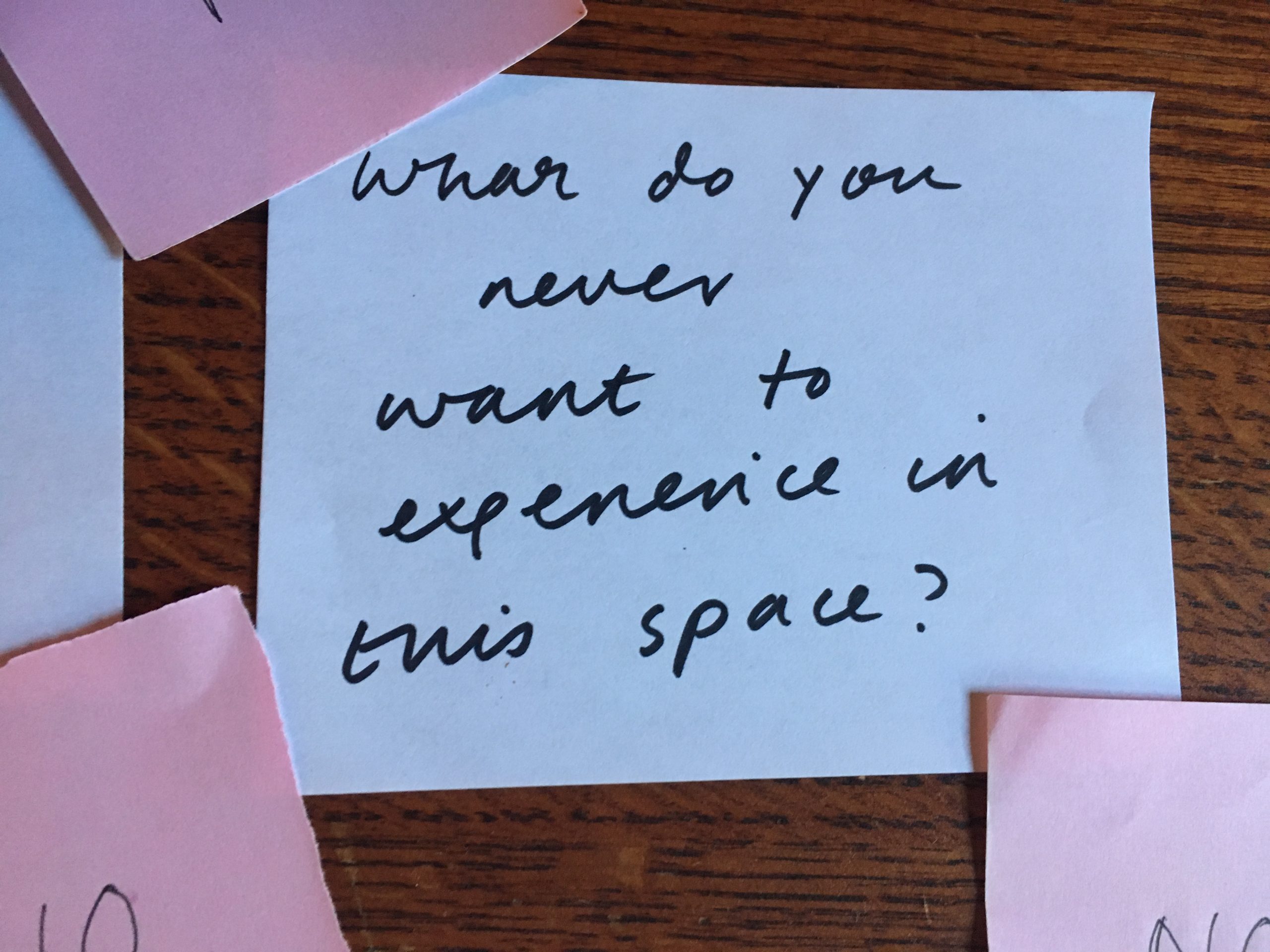 Sahar Khraibani & Kat Pongrace
Seven O'clock in New York
1.
(after Andrew Cuomo's daily live briefings)
rapture
they say, idle hands
are the devil's playthings, but i say
there are
games of more consequence
how long until
we reach the top
of the mountain
ridges made of lines—
on horizons and bodies
how long are we
going to be
on the plateau
cunning birds cut the sky
with their wingspans.
for them, we are small
barely animate things
how long
and how steep
is the descent?
even if the trouble is aesthetic
is it worth it even then?
when will i know
how will i know
the art of the impossible, the inadequate—
the futile
domesticity,
the rapture of indoor life.
2.
looking out is an act
willing itself the illusion
of intrusion
                    vandalizing my own space—
property rights have never held
much sway, with me
being apart, being a part
of who and what
and where
disquieting—every noise
has lost its camouflage
ricocheting its singularity
up and around and out
                    of density
stacking and stocking
and stock, of vegetables
and beef, sometimes even
chicken, if found, simmer
in density
in smell: of brick and cement
of rain and hot piss, of glass
and steel beams—chipped
paint and iron balconies.
3.
the smoke i exhale hits
the glass, mushrooms back—
exploding in containment
the nature of which
goes against primal instincts
we are animals
from the rat race to hamster
wheels—dashing onto nowhere
in stillness
you notice the movements
a slow train, a pedestrian
how infrequent, how banal
how loud
the new york dust devils
garbage and dirt swept together
in a strong gust from the river
so clear
to you
standing by the window
what a lucky thing it is
to live by the water.
Aaron Shurin
THE HUMAN DIMENSION: Coronavirus and AIDS
If you lived, like I did, through some central nexus of the AIDS epidemic, you couldn't help but find parallels, now, with the Coronification of public life: The sense of some invisible predator breathing down your neck; the terror of mounting statistics you must learn to parse; a criminally heartless president refusing to acknowledge the human dimension of the suffering populace (in Reagan's case Gays; in Trump's non-Republicans.) But there are differences too: the speed with which Covid-19 delivers its blows; the extreme isolation the newly dying must endure; the dramatic ease with which the virus can invade and occupy. And perhaps most profoundly, AIDS, through its torturous prolonged stages, nevertheless offered its sufferers an opportunity to transcend the disfigurements, the indignities, the stolen years. It gave the sick time to be enlarged by death — and to enlarge us, the watchful lovers and friends — in powerful, illuminating, hilarious, or tragic denouements. And it gave the grieving time to organize elaborate phone trees, timed visitations, food drop-offs, and memorials; time to register the commonality of pain and create communities of action: collective empowerment for the sufferers and the sorrowful alike. There's a glimmer of such possibilities now as nurses, doctors, workers demand calculated protection, and neighbors sing rallying songs in unison from their open windows. But this bitter virus works at breakneck speed, denying people the dignity of farewells, or the chance to learn about death from the dying — on both sides. We are alone and we are not alone, but we're bereft momentarily of the means to care for each other . . . and we ache for the opportunity just to say goodbye.
Theodore (ted) Kerr
A Change is Upon Us
Jawanza Williams has a tattoo: a black cross, grounded by the word metanoia.  It's greek, he shares with people gazing at his ink, it means transformation.
He found the word in the fog of diagnosis, back when he was younger, living in Texas, with the big sky and limited access to care.  
Metanoia, as he tells it now,  as a writer, activist, and filmmaker living in New York, has come to encapsulate the power of living with HIV. The virus, he says, changed his life.
Jawanza is one of over 20 contributors to a new zine: WHAT WOULD A COVID-19 DOULA DO?, a collection of thoughts, feelings, and images from the WHAT WOULD AN HIV DOULA DO? collective (WWHIVDD), created in the early weeks of physical distancing and mass illness.
As a member of WWHIVDD, I can tell you, we see a doula as someone who holds space during times of transition, and HIV as a series of transitions that impact us all – differently – on individual and systems levels. We can doula each other, ourselves, and the systems we live within. We see the zine as a type of doula-ing, an act of witness during massive change; a suggested model to replicate and improve upon; an attempt for ourselves  to work through feelings about living through the novel coronavirus pandemic, informed by experiences of the ongoing AIDS crisis. 
At the heart of the zine is the flex of Jawanza's arm. Metanoia: Transformation Through AIDS Archives and Activism became the name of our 2019/2020 exhibition that Jawanza, me, Alexandra Juhasz and Katrherine Cheiars curated for WWHIVDD at the request of the One Archives Foundation, looking at the contribution of Black women in the 1990s living with HIV in prison. We begin the zine with archival excerpts from Metanoia, that document the labour of women like Joann Walker and Katrina Haslip, who fought to change the world, for themselves and others, amid containment and death. 
Download the zine here: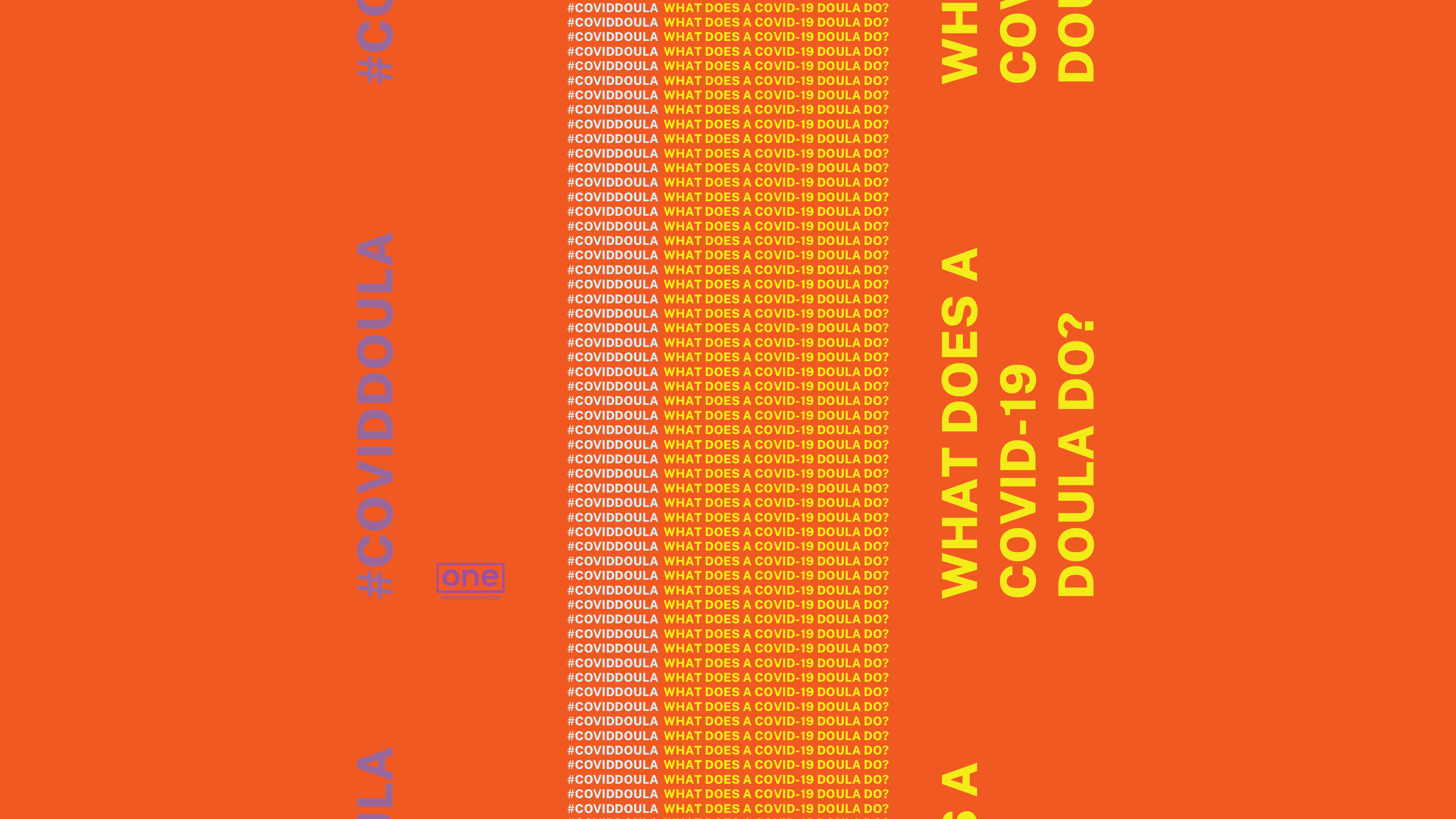 Image courtesy of ONE Archives Foundation and What Would an HIV Doula Do? Designed by Virgil Taylor.
Rebecca Teich
Upheaval flow                    seasonal change          this more than yearning             mass pillagers are no 
longer pirates                    thieve away the day                    contempt cut ups          emerging   
solace calling down to you from my fire escape                        ongoing befuddling passage 
of time                    sudden and overt burst of desire                     gerundive time               artifice is
artifice like itself                mandated effort currency         work gets nothing done          cordial pillage
in form fitting copy-paste                                         the space itself financial investment  room for show
alone         inhabitation of space is seen as non-vital                    inhabitation of space is
vitality             
in other words the deadly cost of living                       how many                       here
Iconicity conundrum               insistence drive                        living in varying degrees of
distance I learn how many ways I can speak without speaking to                           clusterfuck of
clusterfucks                     darlings dancing in the emptied streets            forest ave like ever before  
shake  hoarded care                    tightlipped                 unhoard across form & capital
bust open the chest                             locate in my chest                 when the walls shake with music  
the walls shake with music                                  when fishnets reek of smoke
fishnets reek of smoke                                                                                              reckon
with the saturate desire for historical comparatives          fullstop         taste of another's
sweat                                  proximities non captive                                                               just gratis   
a nurturing sense entirely antimatrilineated                          flowing down from nothing
stirring                                                  what are my desires predicated on if I abandon points of return
future otherwise               happening                  refuse complacent grouping     
loud with my outlay of care              spare angel     additionally unheard     my divine chamber          
what is there to go back to                what is there to go forth        hyper-gerundive dwelling        
worship recognition of what felt like a full day                                      virtual picketline
psychical picketline                             the bondage of privation      nothing like the bondage of my
delight                                 body too sensate                             are you getting the care you need to survive      
mostly sitting                    want the want of body                       bearing my fist       
so in upheaval boisterous and multiple               want the want uninhibited overtism  
fuck me up     
Allison Cobb
The moment at 7 p.m. some of us stepped outside to bang on pots and pans and tambourines and drums and holler in solidarity with health care workers and I thought we were the only ones — until we stopped our noisemaking long enough to hear the neighborhood erupt in sound from different directions, and I thought of stories about the imprisoned communicating across cells and felt us — locked in our worlds, so entangled that we have to take such precautions not to breathe on one another. I keep thinking of the work of my poet heroes, Juliana Spahr's This Connection of Everyone with Lungs and Kaia Sand's "airplane air is hard to share" from Remember to Wave. I love you. I won't touch you.
---
Jamie Townsend is a genderqueer poet living in Oakland and the editor of Beautiful Aliens: A Steve Abbott Reader. deria m. is a writer, anarchist, and astrologer living and loving in many different realms. Wendy Xu is a poet based in NYC. Jill Magi works in text, image, and textile, and her books include SPEECH and LABOR. Bhanu Kapil is a British writer of Indian origin who now lives between the United Kingdom and the United States and is the author of Ban en Banlieue and Schizophrene. Sahar Khraibani (a former intern!) is a writer, editor, and visual artist based in NYC. Kat Pongrace is a music writer, editor, and bookseller based in Brooklyn. Aaron Shurin is the author of fourteen books of poetry and prose, including The Blue Absolute. Theodore (ted) Kerr is a writer, organizer, and founding member of What Would an HIV Doula Do? Rebecca Teich is writing from a fire escape in Ridgewood. Allison Cobb is the author of Green-Wood and lives in Portland, Oregon.