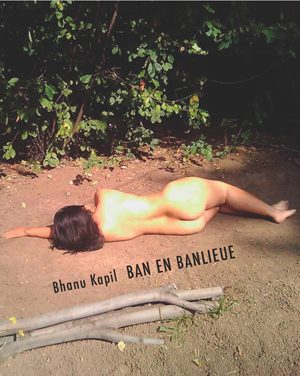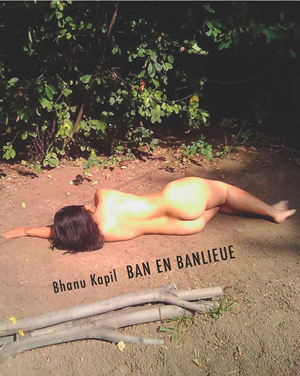 Ban en Banlieue
An evocative exploration of body and politics by one of our most exciting innovative writers
eBooks
,
Intergenre
,
Fiction
,
Poetry
$9.99 – $15.95
Additional information
| | |
| --- | --- |
| Weight | .4 lbs |
| Dimensions | 5.8 × .5 × 7.5 in |
| Format | eBook, Paperback |
Bhanu Kapil's Ban en Banlieue follows a brown (black) girl as she walks home from school in the first moments of a riot. An April night in London, in 1979, is the axis of this startling work of overlapping arcs and varying approaches. By the end of the night, Ban moves into an incarnate and untethered presence, becoming all matter— soot, meat, diesel oil and force—as she loops the city with the energy of global weather. Derived from performances in India, England and throughout the U.S., Ban en Banlieue is written at the limit of somatic and civic aims.
Details
ISBN: 9781937658243
paperback, 112 pages, 6 x 7 1/2 in.
Publication Date: 2015
Reviews
Trying to offer a clear critical comment on Bhanu Kapil's Ban en Banlieue is particularly challenging because it so stridently seeks to side-step the rational, hierarchical, closed-system imaginations which generate race riots, which churn women's bodies into sexual fodder and carcasses tossed out of vans, which demand that we see mental illness as an individual disorder rather than as a human soul crying out amidst inhuman cultural paroxysms. "Centered" around a race riot in 1979 London, Kapil's text belies the notion of fixed centers or single origins of cultural violence. Instead, she offers a variety of emotional, psychological, and spiritual loci around which her text coalesces. To cry out. To fail. To rise like diesel smoke in a hot summer wind.