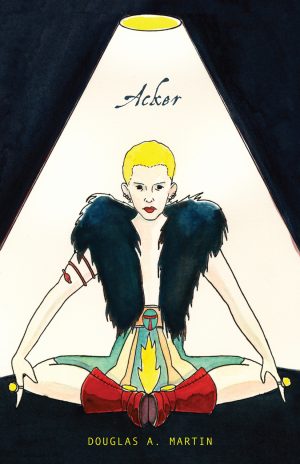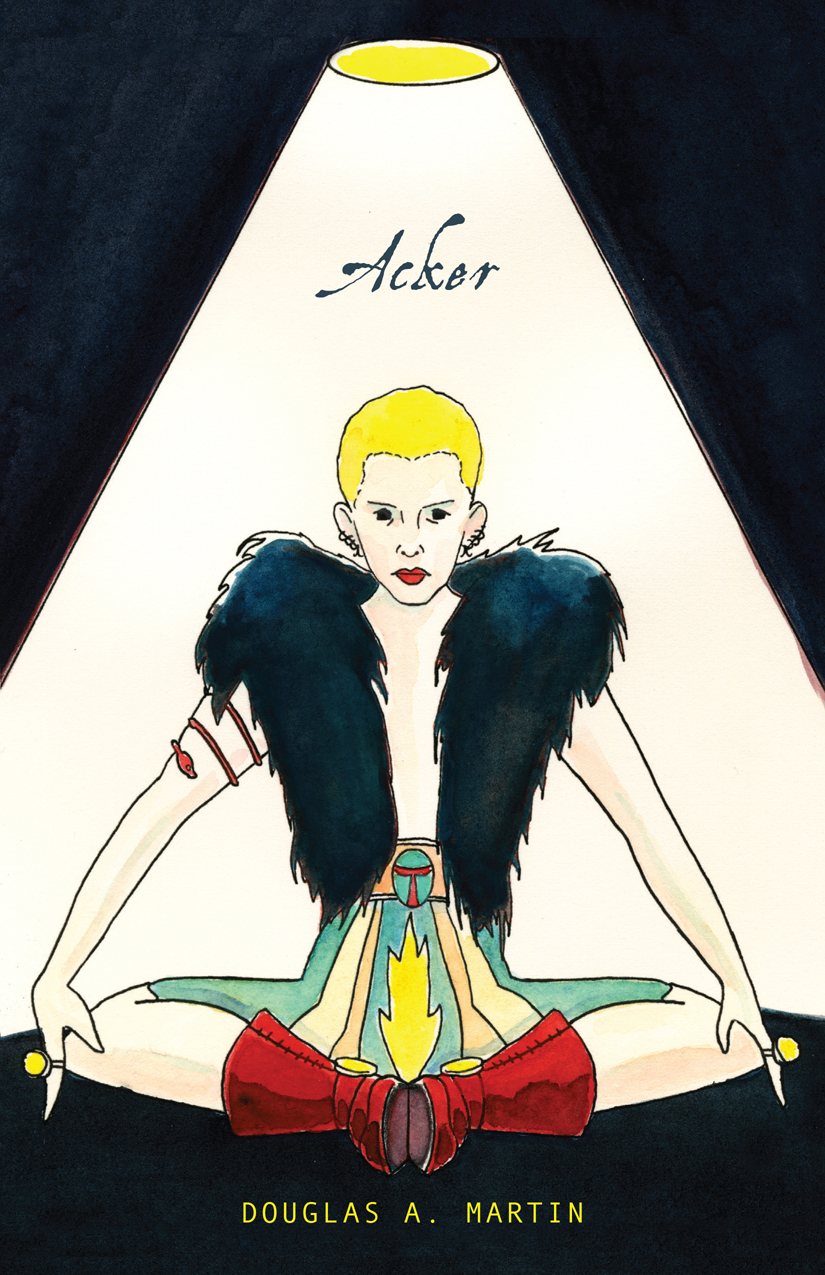 Acker
A lyric essay written through Kathy Acker's evocative prose, public statements, and private archives.
$17.95
A lyric cover of Kathy Acker's career and a study of the development of narrative in her books deftly tracing Acker's interactions with a diverse palette of avant-gardisms, world letters, cultures, and theory. Martin follows Acker through New York's downtown St. Mark's Poetry Project scene, Black Mountain College, and the Beats, as Acker embarks on her own deconstructions of subjects autobiographical and historical, art procedurals, proto-conceptual writing, legacies, and spirits.
Praise
"Douglas A. Martin's Acker is exactly the kind of literary criticism I want to read right now: an open-ended yet utterly thorough record of one deft, curious, intrepid mind beholding another. Personal when he needs to be and clinical when his investigation calls for it, Martin acts as the perfect counterpoint to Acker's all caps bombast."
Details
ISBN: 978-1-937658-71-7
Paperback, 264 pages, 5 1/4 x 8 1/4"
Publication Date: 2017
Reviews
Two new books, by Chris Kraus and Douglas A. Martin, explore Acker's life, work, and legacy. Kraus' After Kathy Acker (Semiotext(e), September 2017) could be characterized as a formal biography – though it's much more complicated than that — while Martin's Acker (Nightboat Books, October 2017) is a series of fragmented mini-essays and ruminations about Acker's work. In reading these two books, one can only wonder: How far and impactful was Acker's reach? What kinds of reactions did her writing elicit? And who, if anyone, can be considered an appropriate spokesperson to bring forth the ideas of language so deeply rooted in every word Acker expresses? Martin quotes Charles Olson: "to write about something is academic, and to do it in your writing is visceral." Kraus and Martin perfectly represent this dualism. While they are both bound to the rules of their chosen genre (which ironically, their subject systematically defies and rejects) each author has a very different relationship to the subject. Martin, who did not know Acker personally, is writing at an academic remove; conversely Kraus and Acker were part of the same community of artists and writers.