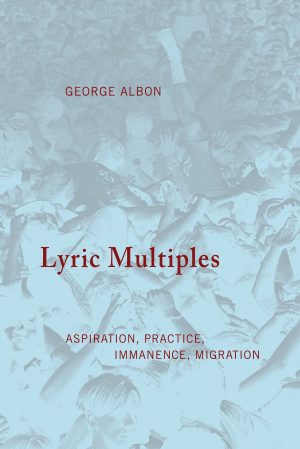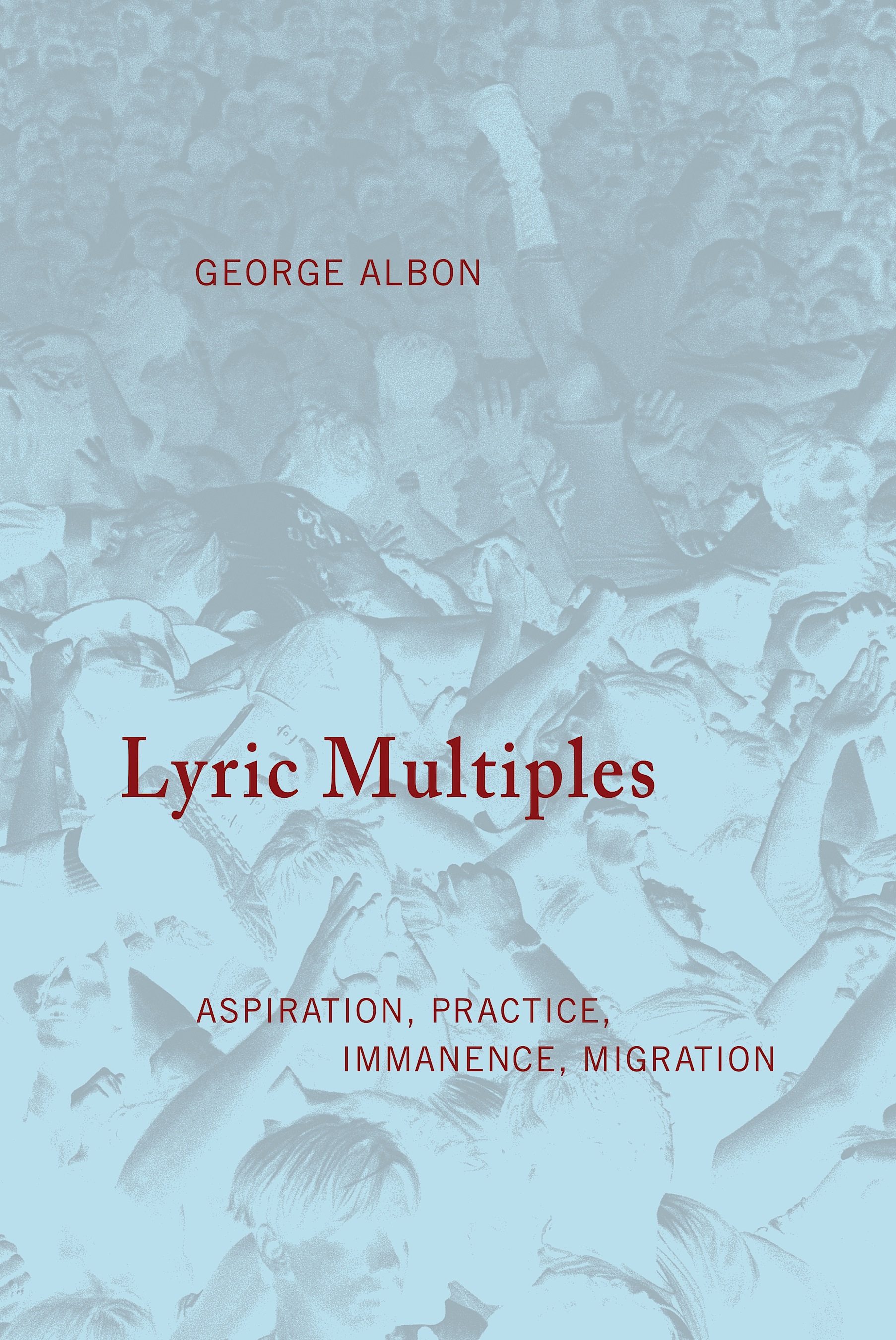 Lyric Multiples
A poet's capacious and visionary sequence of essays exploring language and aesthetics in contemporary society
$19.95
Aspiration, Practice, Immanence, Migration
Additional information
| | |
| --- | --- |
| Weight | .8 lbs |
| Dimensions | 5.8 × .8 × 8.8 in |
Lyric Multiples comprises four essays written over the last decade. The subject is poetry but the essays range over such topics as the evolution of the human call, ascensional modes of thinking, pop songs, the built environment and its discontents, the post-punk moment, its fruitful aftermath, and much else. Throughout this book, Albon explores unencountered varieties of aesthetic experience and the contributions they make to an ideal of social interconnectivity.
Praise
Lyric Multiples is a triumph from beginning to end—a miracle of sustained argument and elaboration. In a process of continuous vision and revision, words and images appear, return, slip around the corners, only to return again to form multivalent entrances to truth. Who but Albon would pair so daringly the painter Robert Ryman and the poet Larry Eigner, and keep drawing out their similarities like one stretching Turkish taffy from the walls of a glass cube? Albon's fabrics have not only the whole of human art and culture to take as materials, but the events of his own life, and those of his husband's life as well; no realm of existence seems immune to his pull. By now it's a natural system of material response; when he touches a thing, it grows bigger, and meaning comes out of it like honey. And, as he reminds us, "honey lasts forever."
Details
ISBN: 978-1-937658-92-2
paperback, 224 pages, 6 x 9 in
Publication Date: 2018
Reviews
Albon shows me that the lyric isn't there to multiply, but to clarify multiplicity, to mark it out and praise it… For Albon, as well as Keats, the poet's task is letting be.