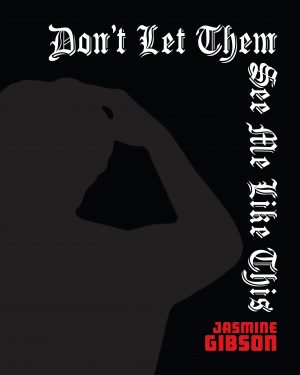 Don't Let Them See Me Like This
An incendiary debut poetry collection that tears into the thick skin of political malaise through to the guts of history
$9.99 – $16.95
Additional information
| | |
| --- | --- |
| Weight | .35 lbs |
| Dimensions | 6.5 × .2 × 8 in |
| Format | eBook, Paperback |
In Don't Let Them See Me Like This, Jasmine Gibson explores myriad intersectional identities in relation to The State, disease, love, sex, failure, and triumph. Speaking to those who feel disillusioned by both radical and banal spaces and inspired/informed by moments of political crisis: Hurricane Katrina, The Jena Six, the extrajudicial executions of Black people, and the periods of insurgency that erupted in response, this book acts as a synthesis of political life and poetic form.
Praise
Reading this collection is like listening to love poems on a dock while watching transnational cargo ships on fire and sinking. And in these poems, I find relief from my survivor's guilt and surrender to artificial light; the midpoint of a blues. Here there are no gods of private causes. Just words dashing on our behalf, only a breath's distance in front of the beast.
Details
ISBN: 9781937658830
paperback, 96 pages, 6 x 9
Publication Date: 2018
Reviews
This debut poetry collection probes the contradictions of desire amid the ravages of capitalism and racism. In verse that ranges widely in reference and register, Gibson explores the blurry boundaries between body and state, sex and commerce, intimacy and surveillance.