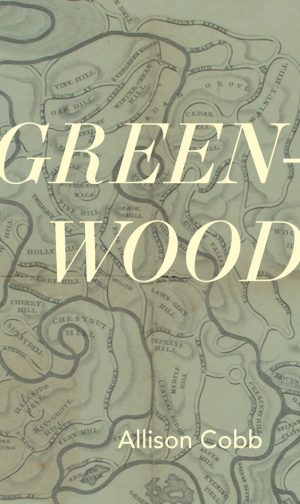 Green-Wood
A cultural biography of Brooklyn's Green-Wood Cemetery, and a cry of mourning for a post-9/11 world of perpetual war and environmental violence
$17.95
Additional information
| | |
| --- | --- |
| Weight | 0.5875 lbs |
| Dimensions | 6 × .5 × 9 in |
In Green-Wood, the author wanders Brooklyn's famous nineteenth-century cemetery, where the burial ground becomes a portal through which she can explore her own trauma after September 11, and uncover the historical and national traumas leading up to that event. For the author, Green-Wood becomes not only a place of death, but also survival in the midst of death. Green-Wood bears witness to the ways in which people and things are entangled with one another in vast nets of connection.
Praise
The leafy [Green-Wood] cemetery through which Cobb walks in the years after 9/11, during the ensuing wars in the Middle East, during her mother's cancer treatments, and during her own treatments for infertility, does indeed serve as the ground on which public and private histories are founded, the ground of her historical identity as a United States citizen in the twenty-first century. "I walk against the backdrop of war," she writes, "the toppling of the Hussein statue, declaration of end of hostilities. Continued bombings. names of dead in the paper." Yet Cobb complicates the traditional patriarchal view of the earth's humanizing work by contextualizing it within the high price the earth pays for its unpaid and often unsung cultural labor: "I walk by bulldozers, mowers, pesticide sprayers with yellow warning placards: keep out for 24 hours.' Alert to the fact that earth's metaphysical role in western culture has for many centuries been coextensive with the role it has played in capitalism, industrialization, imperialism, and globalization, Green-Woodnever pretends that the terms that make us human do not hold the humus hostage.
Details
ISBN: 978-1-937658-88-5
paperback, 172 pages, 6 x 9
Publication Date: 2018
Reviews
Lisa Olstein:  "Form sets the thought free," says Anne Carson. How did form and thought co-evolve in the unfolding of this work?
Allison Cobb: I initially wrote a manuscript of poems about Green-Wood, but I was unsatisfied with that. It was fragmented, emotional—reflective of the shattered feeling I had post 9/11. I wanted to keep that, and I also wanted to do more, to document my trail through this history of landscape and culture. So I began writing in prose, and citing my sources—and the manuscript took a hybrid prose-poetry form, what some call documentary or investigative poetry. The hybrid part was important to me. I wanted to use the strategies of historical research, nature writing, and journalism, and I also wanted to undercut them, to show how each has its genre conventions, and none should be thought of as transparent mirrors of some "truth." The hybrid nature of the work—and my technique of juxtaposing poetry with poetic prose with journalistic recording and historical context—let me show the seams, the constructed nature of all those endeavors, and my own co-construction with them.