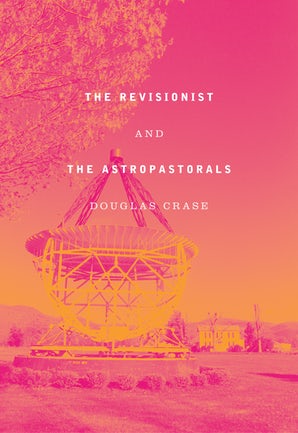 The Revisionist & The Astropastorals
This vital collection, the author's collected poems, restores to print and prominence the work of the elusive poet Douglas Crase, best known for his award-winning collection The Revisionist.
$23.95
MacArthur "genius" Douglas Crase is best known for his invocations of the American landscape and Transcendental tradition. Out of print since 1987, The Revisionsist has been enough in some opinions to establish him as one of the most important poets of his generation. Its influence persists, says The Oxford Book of American Poetry, as a "formidable underground reputation." By combining that book with Crase's recent chapbook, The Astropastorals, Nightboat Books brings Crase's underground reputation to a wider audience for the first time in thirty-two years.
Praise
This is such anticipatory, massively omniscient edging work. It's a tone you'd expect a poet to hit here or there but Doug hits it always and I don't know that he "knows," or his poem knows but there's a temptation as a reader to want to stay in it always. He's not saying it'll be okay. But even, not meekly, that there are patterns.
Details
ISBN: 9781643620107
Hardcover, 152 pages, 8 x 5.5 in
Publication Date: 10/15/2019
Reviews
Crase renders the most familiar tropes wonderfully strange, these "revisions" of a received canon proving as subtle as they are provocative: "A century Begins," he explains in "To the Light Fantastic," "begins because it discovered/ The rights of man, or unearthed light." Elsewhere, wordplay suggests an ecstatic mystery: "The mitigation remembers the mischief,/ And nothing's repaired except to engender it/ Different. All things are wild/ In the service of objects." This expertly framed volume marks a lasting contribution to American poetry.