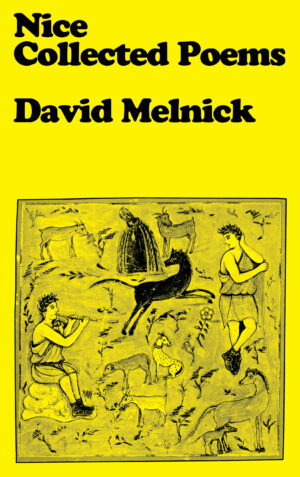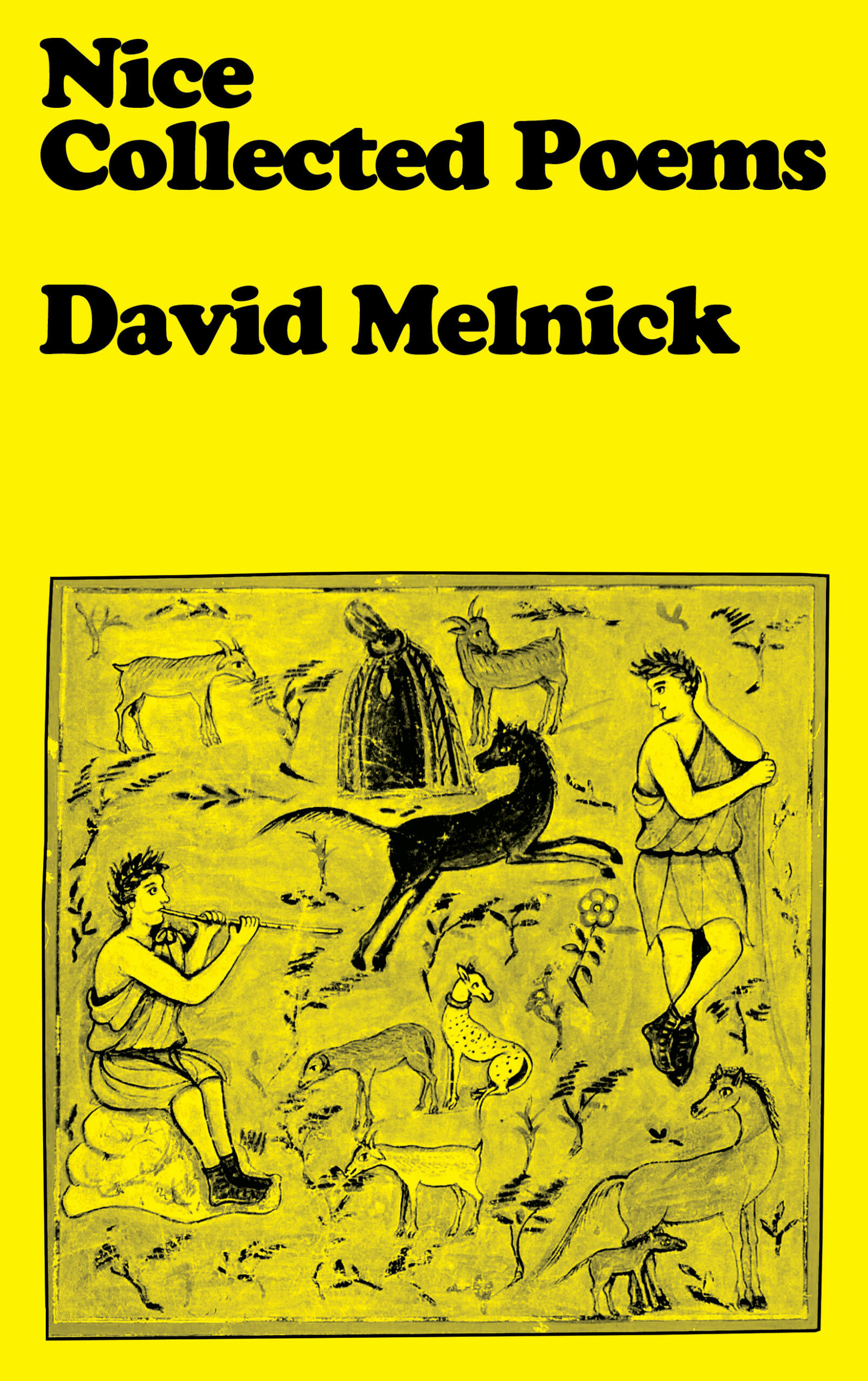 Nice
Collected for the first time, four landmark works of queer experimental poetry by the reclusive cult poet David Melnick.
$22.95
Additional information
| | |
| --- | --- |
| Weight | 1 lbs |
| Format | eBook, Paperback |
David Melnick's Nice: Collected Poems spans twenty crucial years of gay life and experimentation with poetic form, bringing together four masterworks of American literature: Eclogs (1967-70), ten episodes in the urban afterlife of the pastoral; PCOET (1972), written in an unknown tongue, verse for a world that's yet to be; Men in Aida (1983-85), Melnick's masterpiece, a giddy epic of queer community; and A Pin's Fee (1988), a backward glance and elegy, a cry of pain, a howl of anger.
Details
ISBN: 9781643621579
Paperback, 240 pages, 6 x 8.5 in
Publication Date: December 5, 2023
Reviews
Melnick's twist of "gay ethic" in poetic language makes for a brief but unforgettable oeuvre. Nice: Collected Poems proves that David Melnick is an exemplary figure of unreadability in American poetics, one who continues to teach us of unreadability's pleasures, politics, and pains. . . [T]he posthumous volume brings the once-hermetic Melnick out into the light of new audiences.