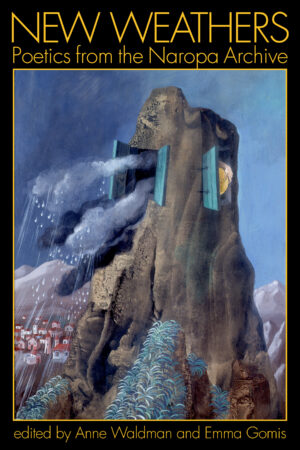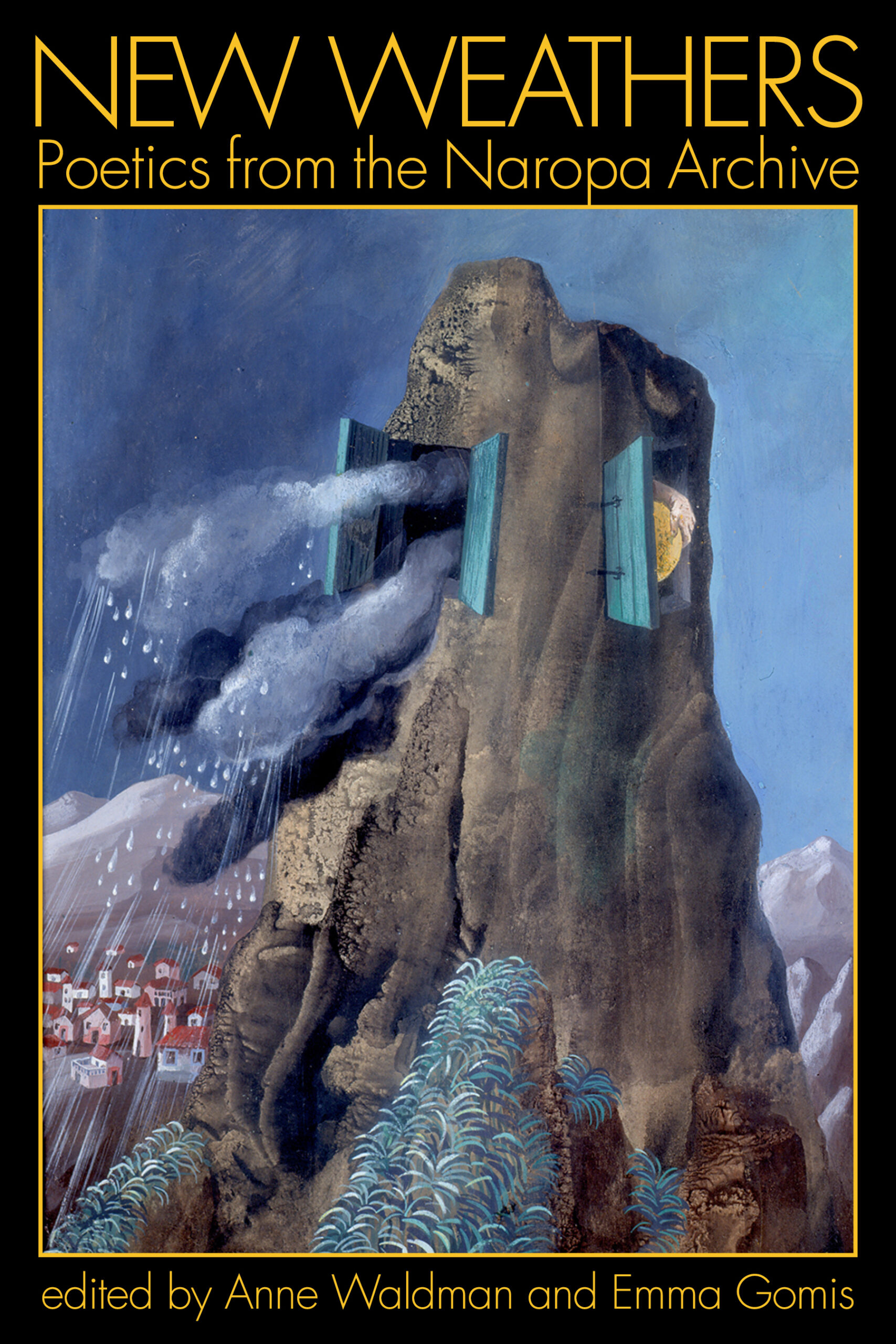 New Weathers: Poetics from the Naropa Archive
$14.99 – $27.95
Additional information
| | |
| --- | --- |
| Weight | 2 lbs |
| Format | eBook, Paperback |
A collection of lectures, transcribed from the audio archives of Naropa University's Summer Writing Program, that represent a continuing lineage of experimental literary movements. New Weathers asks us to consider how poetics might embolden deeper engagements with the world. Collected from the alternative education zone founded by Anne Waldman and Allen Ginsberg with the aim of opening up discourse and fostering political engagement, these texts invoke issues of gender and race-based injustice, the global climate crisis, and our possible extinction. They weave through our poetic community, the conversations we are having, the issues we are facing—our "new weathers" to posit strategies of resistance.
LIST OF CONTRIBUTORS:
Paula Gunn Allen, Amiri Baraka, Sherwin Bitsui, Robin Blaser, William S. Burroughs, Julie Carr, J'Lyn Chapman, Jos Charles, Jack Collom, Samuel R. Delany, kari edwards, Tongo Eisen-Martin, Tonya M. Foster, Forrest Gander, Alan Gilbert, Allen Ginsberg, Renee Gladman, Robert Glück, Emma Gomis, Lyn Hejinian, Lisa Jarnot, Kevin Killian, Thurston Moore, Fred Moten, Eileen Myles, Hoa Nguyen, Alice Notley, Akilah Oliver, M. NourbeSe Philip, Dan Beachy-Quick, Margaret Randall, Roger Reeves, Ariana Reines, Lisa Robertson, Ed Sanders, Andrew Schelling, Cedar Sigo, Eleni Sikelianos, Harry Smith, Steven Taylor, Edwin Torres, Cecilia Vicuña, Asiya Wadud, Anne Waldman, Peter Warshall, Eliot Weinberger, Peter Lamborn Wilson, and Ronaldo V. Wilson
Details
ISBN: 9781643621470
Paperback, 400 pages, 6 x 9 in
Publication Date: November 8, 2022
Reviews
The Summer Writing Program at Naropa University has drawn some of the country's most innovative writers since its inaugural year in 1974, when Amiri Baraka, Allen Ginsberg, Anne Waldman, and others gathered on the Boulder campus to "revolutionize the act of creative writing." New Weathers: Poetics From the Naropa Archive gathers lectures transcribed from the Summer Writing Program's audio collection, offering a compendium of thought on experimental poetry as both an artistic practice and a way to "wake the world up to itself," editors Waldman and Emma Gomis write in their introduction. Organized in five sections addressing poetry's intersection with a range of subjects—Sanctuary and Apocalypse, Ecopoetic Attentions, Communal Action, Identity in the Capitalocene, and Against Atrocity—the volume compiles lectures by Baraka and Ginsberg as well as contemporary avant-garde poets such as Fred Moten, Eileen Myles, Alice Notley, and Roger Reeves.