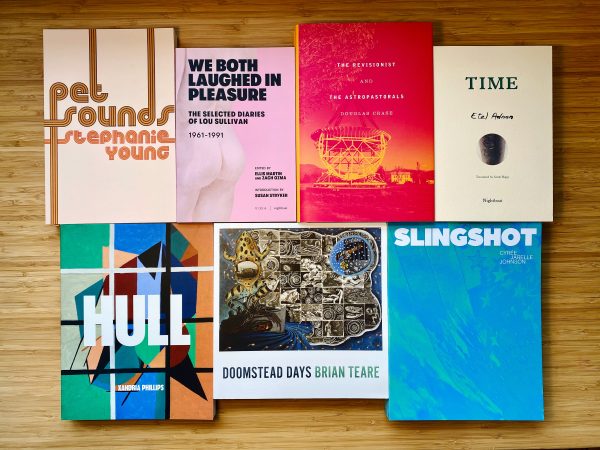 Awards
|
2020 Lambda Literary Awards Finalists!
March 10, 2020
Nightboat Books is delighted because we have seven finalists for the 2020 Lambda Literary Awards, listed by category below:
Transgender Nonfiction
We Both Laughed in Pleasure: The Selected Diaries of Lou Sullivan, edited by Ellis Martin and Zach Ozma
Lesbian Poetry
Time by Etel Adnan, translated by Sarah Riggs
Gay Poetry
Doomstead Days by Brian Teare
The Revisionist & The Astropastorals by Douglas Crase
SLINGSHOT by Cyrée Jarelle Johnson
Bisexual Poetry
Pet Sounds by Stephanie Young
Transgender Poetry
HULL by Xandria Phillips
The finalists were selected by a panel of over 60 literary professionals from more than 1,000 book submissions from over 300 publishers. Finalists will be celebrated and winners will be announced at the Awards Ceremony hosted by Saturday Night Live's Bowen Yang the evening of Monday, June 8, 2020 in New York City.
Congratulations to each & every finalist! Click here to view the full list & for more info.