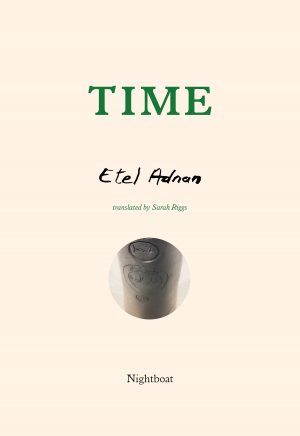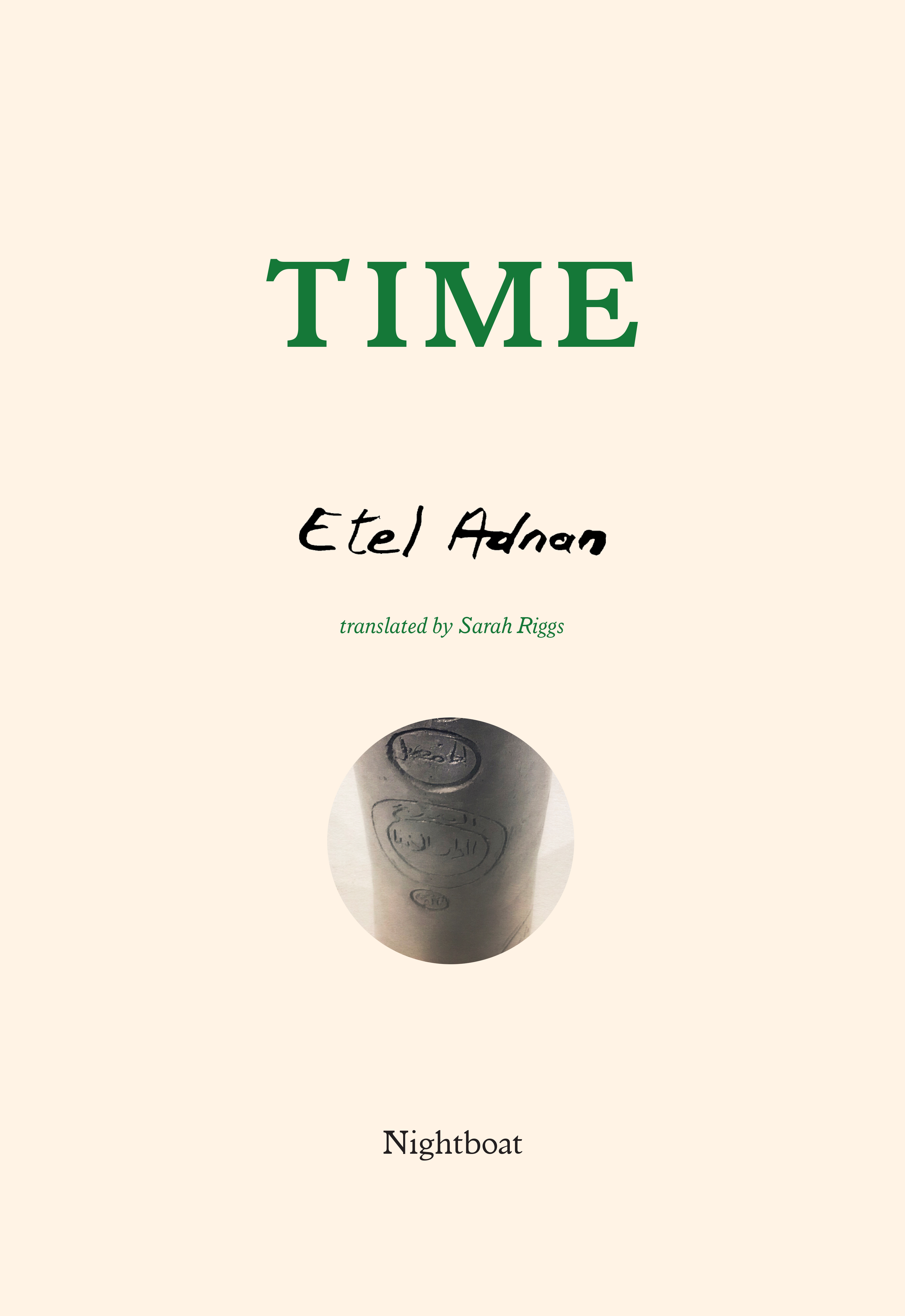 Time
An arresting new translation of poems, originally written in French, by one of our greatest philosopher poets
Translation
,
Intergenre
,
Poetry
,
eBooks
$9.99 – $15.95
WINNER OF THE GRIFFIN POETRY PRIZE
WINNER OF THE BEST TRANSLATED BOOK AWARD
2020 LAMBDA LITERARY AWARD FINALIST
On October 27, 2003, Etel Adnan received a postcard from poet Khaled Najar, who she had met in the late seventies. Originally in French, the poems it sparked collapse time, then expand it. War and love intertwine with coffee and bombs, memory and the present, evoking life in non- linear time.
Details
ISBN: 9781643620046 W
144 pp, 5¼ x 8
Publication Date: June 18, 2019
Reviews
Adnan's Time is a book that crosses continents, encounters wars and heartbreaks, and looks brazenly at one's own mortality. And these poems do exactly what Adnan states, "I would like to reflect like a / buoy, thrown out from the depths / to the luminous mortal surface / of the sea."