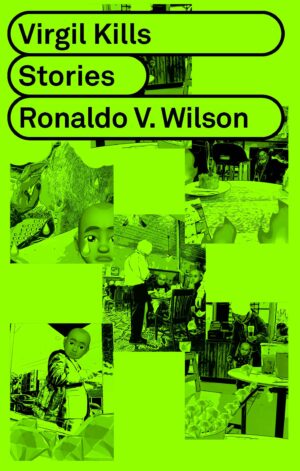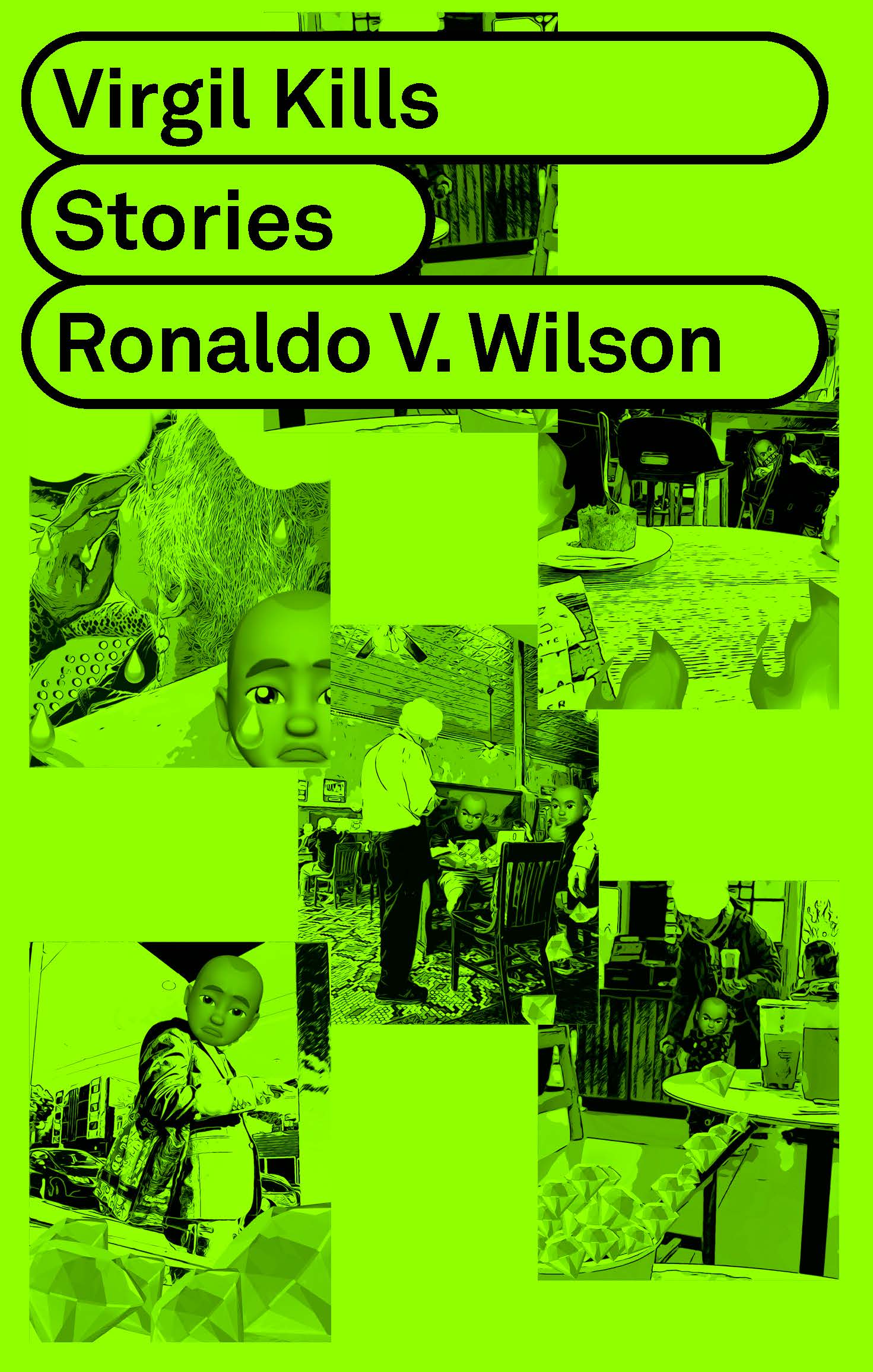 Virgil Kills
Linked stories alighting from a US, Black and Filipino imaginary through a central character, Virgil, and his accounts of race, sex, and desire.
$9.99 – $17.95
Additional information
| | |
| --- | --- |
| Weight | .7 lbs |
| Format | eBook, Paperback |
Virgil kills forms, manifesting a set of poetic investigations—revealing black and brown life, memory, dreams, the sea, the sex-act, the line. Virgil travels in theaters and lots: Manhattan, Guam, Santa Cruz, Sacramento, Berlin, Iloilo, Provincetown, Millington, San Francisco, Long Island, Western Mass. Virgil moves against class, whiteness, on stages, at lecterns, in studios, and a luxury vehicle. Virgil records in the sensorium of cruising lovers, real love, family, T.V., characters—"Butch," "Stream," "Clean"—his precise unfurling.
Praise
In Virgil Kills, Ronaldo Wilson leads us through a landscape of myths and dreams, desire and absurdity, with queer Black life always at its fierce center. This book shimmers with wit and brilliance.
Details
ISBN: 9781643621180
Paperback, 282 pages, 5.5 x 8
Publication Date: June 21, 2022
Reviews
Artist, academic, and poet Wilson explores an artist's identity and desire in this revelatory collection… Throughout, Wilson offers keen insights on tensions between corporeality and subjectivity, between the individual and socially constructed identity, and between dreams and reality. This adds up to a nuanced portrait of an artist mining his own life for material.