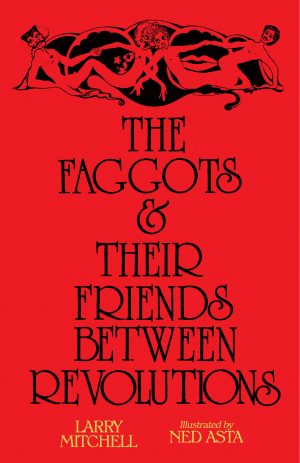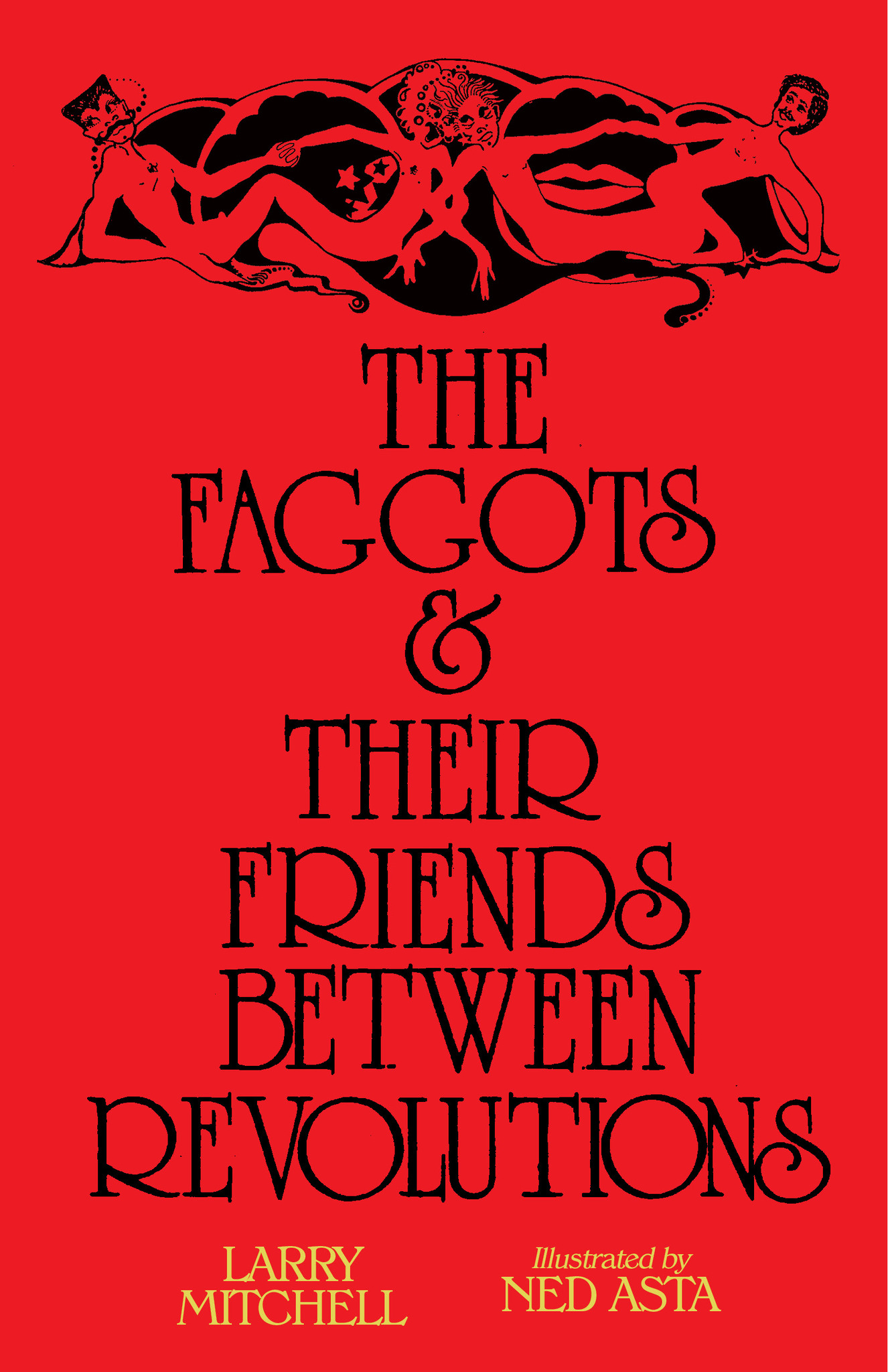 The Faggots & Their Friends Between Revolutions
A facsimile edition of the classic 1970s book with new essays and archival material.
Intergenre
,
Essay
,
eBooks
$12.99 – $16.95
Additional information
| | |
| --- | --- |
| Weight | 0.57 lbs |
| Format | eBook, Paperback |
40th anniversary reprinting of a beloved fable-manifesto from the 1970s queer counterculture. The Faggots and Their Friends Between Revolutions, written by Larry Mitchell with illustrations by Ned Asta, takes place in a brutal empire in decline, where the faggots and their friends are surviving the ways and the world of men. Beloved by many since its publication, now with new essays by Morgan Bassichis and Tourmaline, this book offers a trenchant and irreverent critique of capitalism, assimilation, and patriarchy that is deeply relevant today.
Praise
"It's 1977. The faggots, the women, the fairies and the queens have each other for love, sex and inspiration. They have the natural world, music, the body, feelings, crannies of cities in which to be, believe, touch, dance, dream, fuck, and grow. This was the liberation vision of Larry Mitchell from another time, another consciousness. With this new edition of The Faggots and Their Friends we can remember the collectivity of fun and pleasure and the necessary faith of silly hope as part of our legacy and wish for survival."
Details
ISBN: 9781643620060
128 pp, 6 x 8
Publication Date: July 2, 2019
Reviews
Oppression births art, hatred inspires love, and revolutions bring change. It would be easy to say that these are the main ideals Larry Mitchell had in mind when he created the astounding, dangerous, oppressive, and fantastical world of The Faggots & Their Friends Between Revolutions—but there is so much more to discover inside the book's pages, including playful, erotic illustrations by Ned Asta.