View cart
"Livingry" has been added to your cart.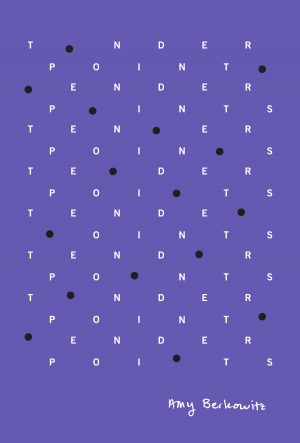 Tender Points
With a new afterword by the author
$9.99 – $16.95
Additional information
| | |
| --- | --- |
| Weight | 0.46 lbs |
| Format | eBook, Paperback |
Tender Points is a narrative fractured by trauma. Named after the diagnostic criteria for fibromyalgia, the book-length lyric essay explores sexual violence, chronic pain, and patriarchy through lived experience and pop culture. First published in 2015, this new edition includes an afterword by the author.
Praise
Devastatingly and beautifully written.
-Esmé Weijun Wang
Any feminist punk, nerd, arty woman who is struggling with 'mystery' illness should read Tender Points. It's the heaviest book in the best way, the kind that provides motivation.
-Sini Anderson, Director of The Punk Singer and So Sick
Tender Points does precisely what people are always saying can't be done—it combines a moving, distilled, literary journey with an advocacy and even pedagogy, here about trauma, chronic pain, patriarchy, and more.
-Maggie Nelson
The body, that is, in variable settings, frames and weathers. The stairs that "climb up my arms and neck." The "I am bitterly jealous of the people who can always go back to being a barista for a while." This book is a kind of clutching and being there for real, and that is what I look like. A book. That takes up. A visceral form.
-Bhanu Kapil
Tender Points is one of those books that feels necessary. It takes on rape culture and cops and doctors, the whole long history of who gets to speak and how, who gets heard and who doesn't and why not. I wish this book wasn't as necessary as it is, but I'm so grateful to Amy for writing it.
-Stephanie Young
Details
Originally Published by Timeless, Infinite Light
ISBN: 9781643620282
Paperback, 144 Pages, 5 x 7.5 in
Publication Date: 2019
Reviews
Tender Points puts words to the silent and brings images to the invisible as Berkowitz delves into both her own physical suffering as a result of the disease, and the emotional pain of trauma, rape culture, and patriarchy.
… Berkowitz never attempts to depersonalize the story. Reading the 122-page book feels like lying down next to her and listening to her body ache as she clicks through forums, flips through books, listens to noise music, and engages in a lot of reflecting. It's intensely intimate, almost overwhelmingly so, but it feels important the entire time.
As Tender Points attests, a venue is also the structure with an emptiness at its center—'The hole is the story,' in Berkowitz's evocative phrasing—that lets sound pass through to you. The venue itself is the other half of the attraction, the site of amplification and diminishment, what combines with what's happening to give it sense and inspire belief.
In Tender Points, Amy Berkowitz wields short form prose like a hammer, carefully but forcefully pounding away at layers of personal experience to uncover her resilient core in spite of our culture's hypocrisy about authority, power, and pain.
Tender Points featured in Entropy's Best of 2019 List!
…[Berkowitz] demonstrates incisive wit and a tight control of language. Culturally wide-ranging, she draws on Freud, fiction writer Richard Brautigan, Sarah Winchester, the Riot Grrl punk-music movement, and Sex and The City, to texture and color…her work.
Amy Berkowitz:
I think tenderness is what allowed me to undertake this project from start to finish. It takes tenderness to sit down with yourself, all your imperfections and contradicting evidence and unreliable narrator-ness and say I believe you, your story is worth telling. But then again, isn't that toughness? It takes toughness to keep working on a project about two awful things that happened to you, two awful things no one wants to believe, to insist over and over that they happened, that they were connected, and here's evidence, and here's how, and here's why it's important.
I've just now decided tenderness and toughness are the same thing.
What Berkowitz offers us… is a radical tenderness: to be seen as we are, without the need of fixing, with full acknowledgment of the awfulness of it.
AN: What was your process like? Was writing Tender Points, like did you feel compelled? How did it compare to writing your previous works?
AB: I did feel compelled. The connection between my chronic pain and the trauma I experienced as a child is something that I've been trying to understand ever since I woke up with chronic pain the morning after I recovered that memory, and Tender Points was an investigation of that.
Click the link to read Amy Berkowitz's full interview with Alexandra Naughton!
AL: Your book was the first I read in which the narrator does not get better, so it was also the first time I felt like I saw myself represented in literature. Tender Points was a big influence on my writing for that reason (and others, obviously). We've both said we've noticed more books that deal with chronic pain getting published in the last few years, and I think Tender Points actually ushered in this little wave of chronic illness narratives that we're seeing now.
AB: Sure, I'll take credit for that! But I don't really think it was really Tender Points. I think Johanna Hedva's Sick Woman Theory had a big influence. It feels great, though, to see all these books about chronic illness. I'm so happy this conversation is happening in a way that it didn't seem to be happening in 2013, when I started writing.
Click to read the full interview in BOMB!
JV: Had I read your book before writing mine, I might have felt more confident pursuing mine. Toward the end of Tender Points, you quote King Kong Theory by Virginie Despentes: "So, how shall we explain the fact that you hardly ever hear the other side of the story: 'I raped so and so, on this day, in these circumstances'?" I read King Kong Theory immediately after reading Tender Points, and both books have meant a lot to me. Can you talk about some of the books that helped you with Tender Points? I love that you included a "Works Consulted" page.
AB: Like I said, Bluets is the book that gave me the formal framework I needed to write Tender Points. A while back, years before I started working on my book, I read Sarah Manguso's The Two Kinds of Decay, a matter-of-fact, vividly described memoir about the author's experience with autoimmune disease. I don't think it was consciously an influence, but looking at it now, I'm noticing that it's also composed of fragments, though the fragments—for example, the nurse who inserts a suppository into her ass and stays late to watch Dirty Dancing with her—are two or three pages long, longer than Nelson's.
Click to read the full interview in The Believer!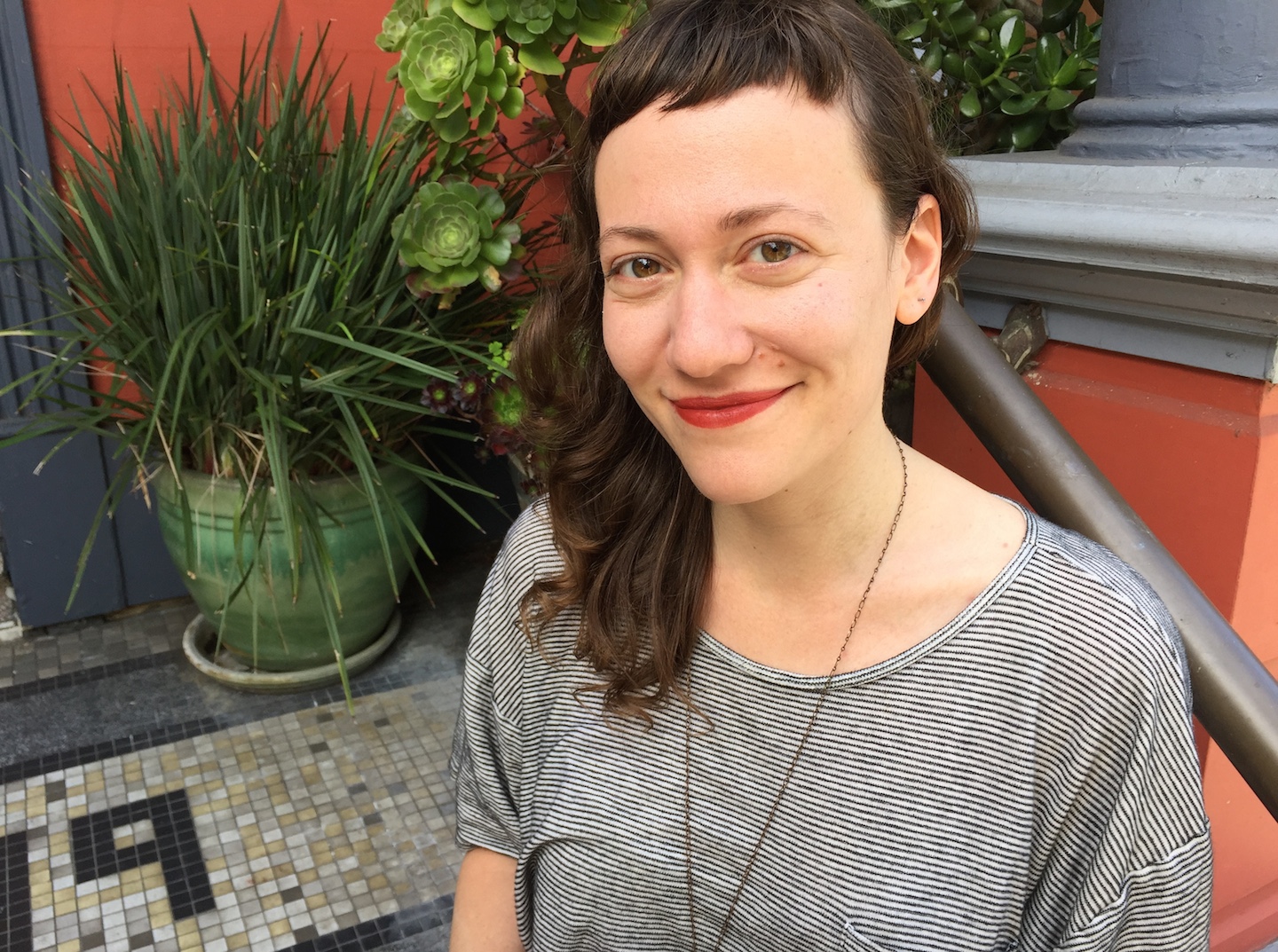 Amy Berkowitz is the author of Tender Points. Other writing has appeared in publications including Bitch, McSweeney's, and Wolfman New Life Quarterly. She's the host of the Amy …
More about Amy Berkowitz