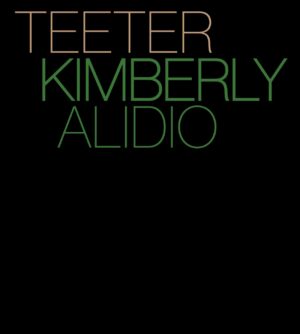 Teeter
An autohistoriography of felt time that arises from subversive hearing practices and the emotional prosody of a mother tongue one does not understand but activates in another poetic language.
$9.99 – $19.95
Additional information
| | |
| --- | --- |
| Weight | .6 lbs |
| Format | eBook, Paperback |
Comprised of three long poems, Teeter knows experimental forms can be as intimate as mothering; knows we can understand languages we do not speak. From "Hearing"'s intensities of attention, to "Ambient Mom"'s familial Filipino immigrant soundscapes, to "Histories"'s careful scrutiny of the socially-sanctioned narratives and trajectories to which we are meant to aspire, Teeter's lessons in listening reverberate across career retrospectives and heritage languages, colonial histories and domestic intimacies, reattuning us to what we've neglected to notice in our efforts to create a life we can understand.
Download the corrected notes for Teeter here.
Praise
This is such a physical book to read. Kimberly Alidio animates the tendons of utterance and draws my attention to speech as transsubstantive. A vast listener in Teeter is opening us to counter-cartographic experience of place. Oceanic and archipelagic feeling regards the ancestral and the future without any will to claim or circumscribe. I feel ecstatic reading these poems. Deeply in my body, beyond it, the rangy freedom of perceiving, remembering what trace we are of one another.
Details
ISBN: 978-1-643-62173-9
Paperback, 128 pages, 7 x 9 in
Publication Date: August 15, 2023
Reviews
The three sections that make up this collection—"HEARING," "AMBIENT MOM" and "HISTORIES"—are built as self-contained structures, whether long poems or suites, all of which explore through different elements of patterns of sound and rhythm, bouncing across line breaks and long sentences.