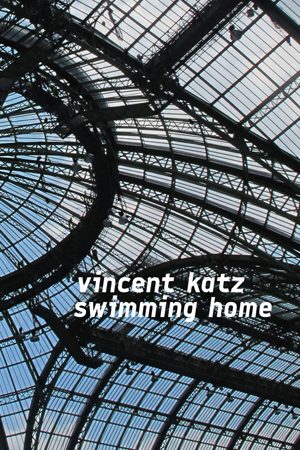 Swimming Home
A riveting new collection by New York poet and curator Vincent Katz
$16.95
Additional information
| | |
| --- | --- |
| Weight | .5 lbs |
| Dimensions | 6 × .4 × 9 in |
Vincent Katz's new collection, his first in a decade, presents an aesthetically and emotionally diverse series of poems that attempt to tune in to particular details of the poet's life, from friends and family to larger geopolitical issues.
Praise
In staccato rhythms and with crystalline matter-of-factness, Vincent Katz surrenders once again to "the tug of street." A 21st-century flâneur whose wanderings range from the sidewalks and subways of New York City to the crowded beaches of Rio de Janeiro, the poet brilliantly taps the "energies of long-buried poetries," whether to summon distant childhood memories or to nail fleeting details of the lives flowing around him. Never forgetting the threats hemming the edges of everyday beauty and good fortune, the poems in Swimming Home evidence Katz's growing concern with geopolitics and mortality. Writing explicitly in "the middle of my life," he never lets the reader forget that "the constant losing of things is part of the dive." These poems remind us that the perceptual world is, indeed, wondrous, if we would only lift our eyes, for a moment, from the hypnotizing screens of our smartphones.
Details
ISBN: paperback, 122 pages, 6 x 9 in
paperback, 122 pages, 6 x 9 in
Publication Date: 2015
Reviews
Vincent Katz: I want my poetry to be impacted by things external to myself. I don't want to be in control of the poem. I want the poem to be a vehicle for experiencing the world—in particular, other people and the contingency of things appearing and disappearing in my environment.