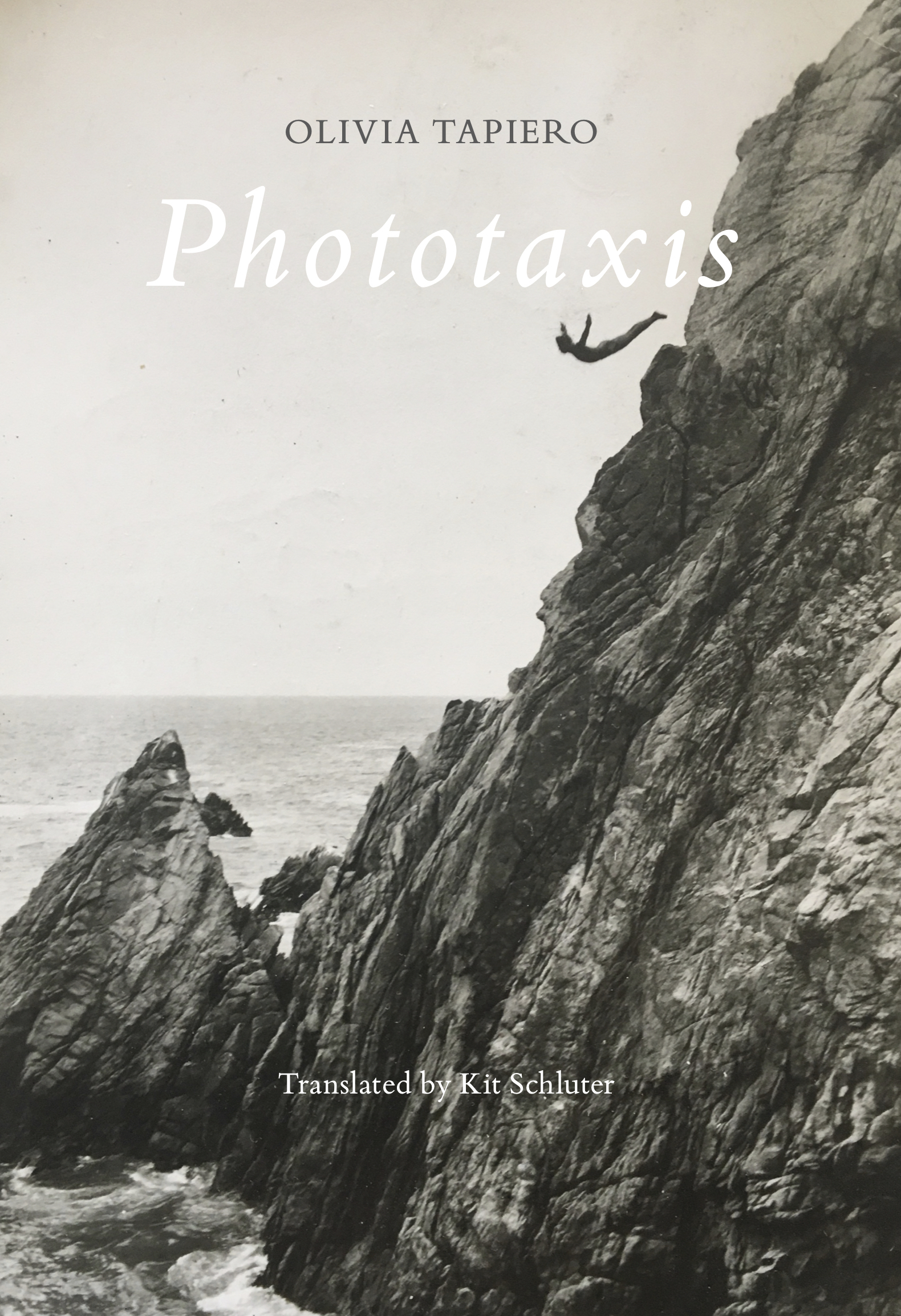 Phototaxis
Translated from the French, Phototaxis is a fragmentary, darkly-humorous apocalyptic text from a leading young voice from Montréal.
eBooks
,
Translation
,
Fiction
$9.99 – $15.95
2022 LAMBDA LITERARY AWARDS FINALIST!
Additional information
| | |
| --- | --- |
| Weight | .45 lbs |
| Format | eBook, Paperback |
In a city mysteriously overflowing with meat, a museum is bombed, a classical piano player hooked on snuff films throws himself off a building, a charismatic but misled political organizer has disappeared, and a young immigrant navigates a crumbling continent. A dystopic work of hope, Phototaxis dismantles and rebuilds worlds with language at turns surreal, scathingly comic, poetic, and revolutionary.
Praise
"How might we live in a world so full of contempt for us? How might we love each other in a smouldering cityscape where we are nothing but flickering lights over black waters, parasites, hosts, forgetful martyrs, prisoners staving off state-sanctioned cannibalism? War is never declared, yet its victims are innumerable. Bodies fall, pianos gather dust, governments collect data and impose curfews. Meat rots in the street, innocence is always a lie. We flagellate ourselves by the side of the highway in hopes of forgetting forgetting itself. Every cause is already lost, and every disappearance is wholly devoid of poetry. Nevertheless, despite everything, in the darkness, Narr still sings her song of light. Tapiero's dizzying chronicle of beauty and horror is exquisitely rendered here in Schluter's ethereal yet precise translation."
Details
ISBN: 9781643621111
Paperback, 128 pages, 5.25 x 7.5 in
Publication Date: October 26, 2021
Reviews
A museum bombing, a missing political organizer and a classical piano player who jumps off a building illuminate a city filled with dystopia and hope.