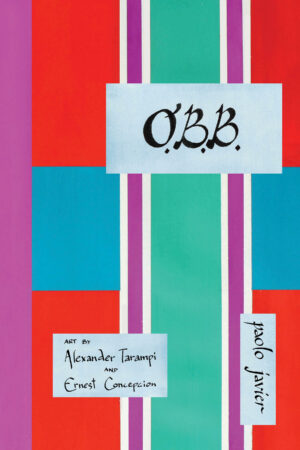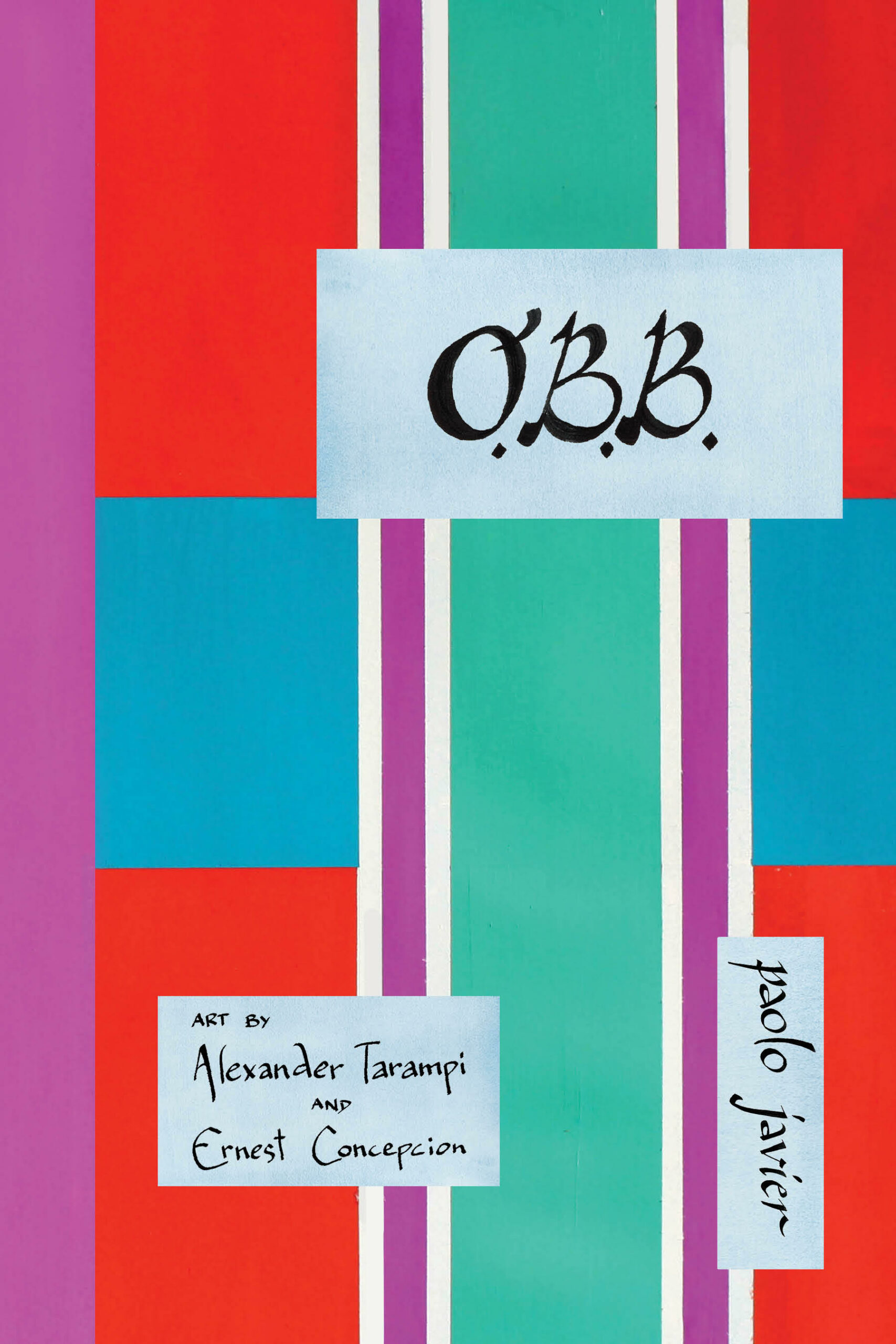 O.B.B.
Crafted through years-long collaborations, O.B.B. aka The Original Brown Boy is a postcolonial techno dream pop comics poem.
$12.99 – $19.95
Additional information
| | |
| --- | --- |
| Weight | 1 lbs |
| Format | eBook, Paperback |
O.B.B. a.k.a. The Original Brown Boy has many identities: it is a comics poem and a manifesto on comics poetry; an experimental comic book sequel to a poem twenty years in the making; and an homage to the Mimeo Revolution, weird fiction, Kamishibai, the political cartoon, Pilipinx komiks history, and the poet bp/Nichol. Javier deconstructs a post-9/11 Pilipinx identity, amid the lasting fog of the Philippine American War, to compose a far-out comic book awit.
Praise
"Propelled by Paolo Javier's inexhaustible but canny energy and assisted by intricate images created by Alex Tarampi and Ernest Concepcion, O.B.B. aka the Original Brown Boy is a politically astute, socially generous, and magnificently melodramatic critique of contemporary and perpetual colonialism in Amerika. Yes, Javier is outraged by what he knows and sees in the imperialist history and neoliberal present effecting pretty much all of human society, including, lest we forget, Pilipinx people. But anger is by no means the sole driving force of O.B.B. Influenced by political cartoons, expert at deploying the radical juxtapositions and narrative disjunctions of comic strips, and grounded in a long engagement with avant-garde poetry and poetics, Javier sends O.B.B.'s pages gamboling forth, bearing love as well as militancy. And, like its author and illustrators, the readers of O.B.B. will gratefully participate in its improvisatory play and delight in its aesthetic power, and they—we—will return to the book over and over."
Details
ISBN: 9781643620725
Paperback, 276 pages, 6 x 9 in
Publication Date: November 2, 2021
Reviews
Charting bpNichol's merging of poetry and comics, both dependent on rhythm, pacing, blank space, pauses, and the visual appearance of words on a page, with O.B.B., Javier carves out a manifesto of image-and-text, an ode to the anti-storytelling potential of poetry.