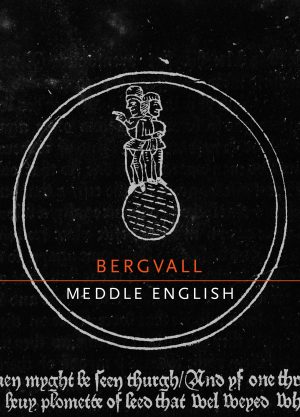 Meddle English
Intergenre
,
Essay
,
Poetry
$14.95
Additional information
| | |
| --- | --- |
| Weight | .55 lbs |
| Dimensions | 5.2 × .8 × 7.2 in |
This book gathers a decade of Caroline Bergvall's innovative pieces, from her long out-of-print performance text Goan Atom, inspired by the graphic contortions of Hans Bellmer's Doll and violent love fantasies of other radical body-inspired artists, The Shorter Chaucer, a series of contemporary tales exploring social mores in a feisty mix of languages, and the hybrid and visual prose pieces Cropper, Cat in the Throat, and Middling English. This volume—rich, multi-layered, acerbic, humorous—creates a strong case for how new literature can provide speculative and performative excursions into post-urban lives and idioms and explore renewed visions for languages.
Praise
Caroline Bergvall has emerged over the past decade as one of the most brilliantly inventive poets of our time.
Details
ISBN: 9780982264584
paperback, 176 pages, 5 1/4 x 7 1/4 in
Publication Date: 2011
Reviews
For a person relatively unversed in the particularities of her idiolectic, mixed languages, her poetic texts might read like computer code; but since the effort is meaningful, what of it? It points toward the last paradox, that despite her texts' sophistication — which might seem to inaugurate strictly intellectual pleasures — when the texts enter into the reader's ear and/or metaphorical bloodstream, the first clear pleasures are intuitive, those of sound, rhythm and cadence and the forever-alive performative dimension of speech. The delights are as alive (and personal) as language exists in the morning before you have re-coded it all into the Queen's English, or the rational language of book-reviews, or even syntax itself.