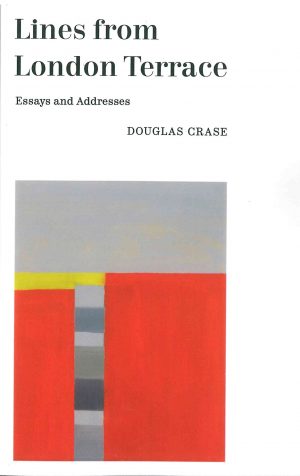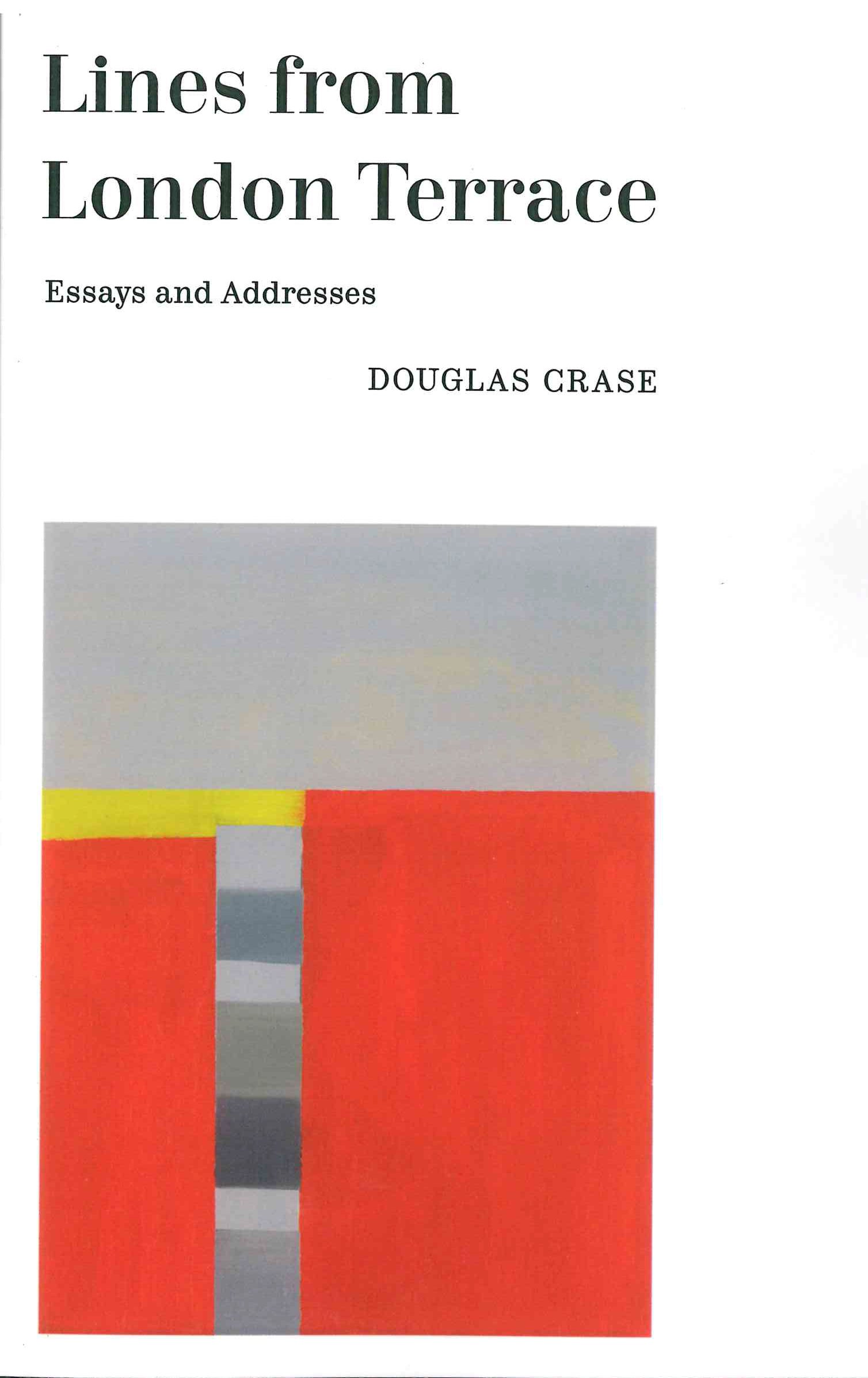 Lines from London Terrace
A collection of essays by poet and former MacArthur Fellow Douglas Crase.
$15.00
Essays (1976-2016) include a home-town introduction of the author's friend John Ashbery, a memoir of his friendship with James Schuyler (judged "the best single essay on Schuyler I know" by Richard Howard in the New York Times), a revisionist history of the New York School ("fine and gossipy," wrote Peter Schjeldahl in the New Yorker), and a long essay on Niedecker and the evolutional sublime ("magisterial" according to Barry Schwabsky at Hyperallergic; "marvelous" notes Laura Sims at Coldfront). Also an outsider's look at Emerson written originally for the Library of America plus an afterword to the poems of Donald Britton, described by Kevin Killian as "a beautiful portrait" and by Schwabsky as "a fiercely searching critical overview of the New York poetry world of the 1980s."
Praise
I never met Ginsberg, Ashbery was a face on West Twenty-Second Street, and Merrill was the elfin and impossibly erudite reader of poems at the 92nd Street Y. James Schuyler might as well have lived in Marrakech rather than in the Chelsea Hotel that I glimpsed from my bedroom window. With the exception of straight male teachers like Stanley Plumly, Stephen Berg, and Larry Levis, I was finding most of my exemplars gay and straight on the page––Auden, Wallace Stevens, Louis Simpson, Elizabeth Bishop, and maybe a little chatty Frank O'Hara. An exception came from my single meeting with glamorous, gay New York poet Douglas Crase––the love child of Ashbery and Merrill and literary godson of Richard Howard––whose expansive, urbane, essayistic poems in his book The Revisionist opened me up to the possibilities of rhetoric, history, and place.
Details
Originally Published by Pressed Wafer
ISBN: 9781940396392
Paperback, 267 Pages, 5 x 8 in
Publication Date: February 16, 2018