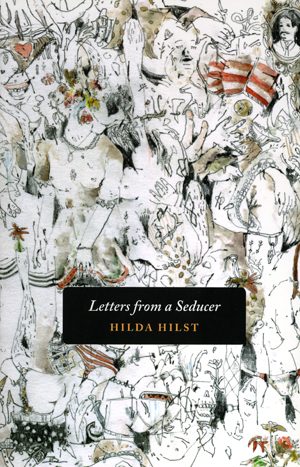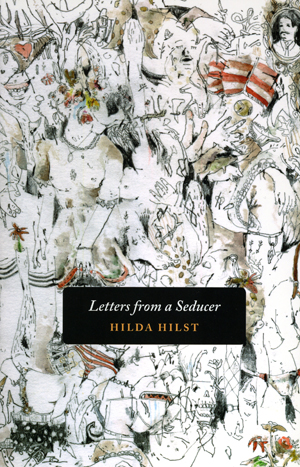 Letters from a Seducer
$15.95
Permanently Out Of Print
The first English-language translation of the second volume in Hilda Hilst's dynamic and unnerving erotic-pornographic trilogy
Additional information
| | |
| --- | --- |
| Weight | .3 lbs |
| Dimensions | 5.8 × .5 × 8.8 in |
In Letters from a Seducer, Hilst describes the everyday life of Karl, a wealthy, erudite, and amoral man who seeks an answer to his incomprehension of life through sex. Karl writes and sends twenty provocative letters to Cordelia, his chaste sister. The letters' text becomes intertwined with the life of the poet Stamatius, who finds Karl's letters in the trash. It quickly dawns upon the reader that both men are in fact the same person albeit at different points of time and circumstance. This mirror play is the guiding trope for a uniquely grand work.
Praise
I just trying to invent words, I just trying to say the impossible."  John Keene's imaginative translation brings Hilda Hilst to us in all her amazing colors, in the slick of white satin, the mauve of trapped butterflies, the silver of canes and the gold of comets.  She is a novelist with the fecundity and multivocality of Joyce, with the precision and wit of Sarraute, and yet she is something new under the sun, the poet of "friezes, strips, joyful bands, columbombastic screams." Maybe all women wonder what men would be like, without their posturing and wack, but it seems to me Hilst had more than an inkling….
Details
ISBN: 9781937658151
paperback, 132 pages, 5 1/2 x 8 1/3 in
Publication Date: 2014
Reviews
The recipe for the work of the Brazilian author Hilda Hilst (1930–2004) is equal parts language and nonsense, obscenity and literary references, disparagement of writers and striving toward God.