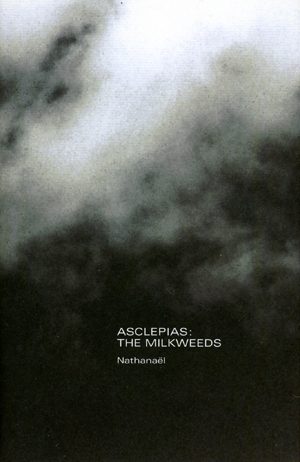 Asclepias The Milkweeds
A dynamic new collection of essays on the precarious nature of translation and representation.
$14.95
Additional information
| | |
| --- | --- |
| Weight | .35 lbs |
| Dimensions | 4.5 × .4 × 7 in |
The talks gathered in Asclepias: The Milkweeds are all concerned with discrepancy and extinction. Polylingual and transdisciplinary, each essay addresses translation as a form of disagreement and photography as its mis-fitting corollary. Calling up an indiscriminate range of thinkers and artists—philosophers, composers, photographers, filmmakers, poets—including Ludwig Wittgenstein, Jacques Derrida, Dmitri Shostakovich, Galina Ustvolskaya, Sergio Larraín, Günther Anders, Alejandra Pizarnik, Antonin Artaud, and Friedrich Hölderlin, among many others, the resultant montage repeatedly abandons the reader to an empty, incriminating, theatre.
Praise
The genus that presides over these texts, intended as talks but songlike and dense as to allure absorption over and over, is the milkweed: a hermaphroditic plant whose seeds, each carried by its coma, are borne by wind to be received as tonic, purgative, pillow, sponge of oil spills. Asclepias; the Greek god of healing who calls in the night to warn of the fire of what escapes nomination, but demands recognition. Signification and its wake, translations from encounter and resistance to word and film find here their ardent and persistently trenchant oscillations.
Details
ISBN: 9781937658397
paperback, 96 pages, 4 1/2 x 7 in
Publication Date: 2015