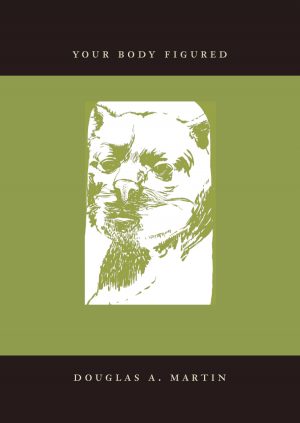 Additional information
| | |
| --- | --- |
| Weight | .4 lbs |
| Dimensions | 5.8 × .2 × 8 in |
In Your Body Figured, Douglas A. Martin presents the reader with three prose pieces, each focused on an artist: the painter Balthus, the poet Hart Crane, and finally the Irish painter Francis Bacon as seen through his relationship with model and muse, George Dyer. Each section is a meditation on the relationship between art and life, artist and model, subject and object–evidence of the troubled landscape at the core of human desire and creative production. Martin reaches out to the reader through his near-incantatory use of the second person point-of-view, so that one constantly feels called upon to respond, to return to the text. Evoking a myriad of twentieth century writers—Kathy Acker, Marguerite Duras, Andre Gide, among others—Martin's work breaks from perceived form to create a trilogy of serial narratives that bring the life of the modern artist up against the limits of the body and language.
Praise
Rilke, Balthus, Hart Crane, Francis Bacon: Of their lives and work, and of a lyric examination of the ruthless force of art and the erotic, Douglas A. Martin has conjured a mesmerizing and disturbing text, a gorgeous poem-as-novel set in the wake of the explosive ecstasies of twentieth century art. I have read nothing else like it.
Details
ISBN: 978-0-9767185-8-1
paperback, 156 pages, 5 1/2 x 7 1/2 in
Publication Date: 2008
Reviews
The beloved body needs a beloved, to be loved is to love. "You needed a Verlaine," Martin's Crane says. "You found it only natural to want to cling." The beloved is a vampire and the lover is a vampire as well we find in Your Body Figured. Queer theorist and film scholar Richard Dyer reminds us of the link of the aristocrat to the image of the queer vampire.