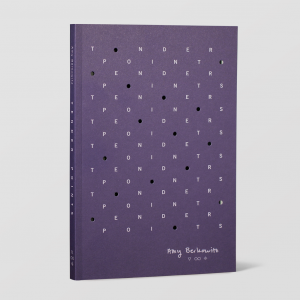 Tender Points
Poetry
,
Timeless Infinite Light
$20.00
Permanently Out Of Print
Tender Points is a narrative fractured by trauma. Named after the diagnostic criteria for fibromyalgia, the book-length lyric essay explores sexual violence, gendered illness, chronic pain, and patriarchy through the lenses of lived experience and pop culture (Twin Peaks, Teenage Mutant Ninja Turtles, noise music, etc.).
Praise
Tender Points does precisely what people are always saying can't be done—it combines a moving, distilled, literary journey with advocacy and even pedagogy, here about trauma, chronic pain, patriarchy, and more. Call it "écriture féminine en homme," if you want (as Berkowitz does, with acid wit)—but whatever you call it, this is firm, high-stakes speech speaking truth to power, radiating beauty and fierceness from its inspiring insistence and persistence.
Details
Timeless, Infinite Light
ISBN: 978-1-64362-028-2
Paperback, 144 Pages, 5 x 7.5 in
Publication Date: 2015
Reviews
"Named after a diagnostic criteria for fibromyalgia, a disease that affects mostly women (trauma is a common associated precursor of the diagnosis), Tender Points puts words to the silent and brings images to the invisible as Berkowitz delves into both her own physical suffering as a result of the disease, and the emotional pain of trauma, rape culture, and patriarchy."