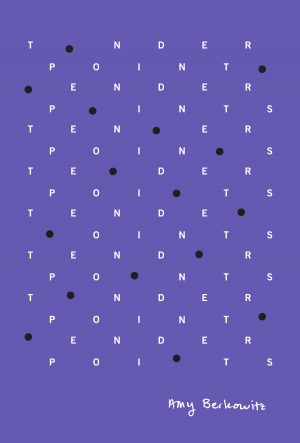 Tender Points
With a new afterword by the author
$16.95
Tender Points is a narrative fractured by trauma. Named after the diagnostic criteria for fibromyalgia, the book-length lyric essay explores sexual violence, chronic pain, and patriarchy through lived experience and pop culture. First published in 2015, this new edition includes an afterword by the author.
Praise
Devastatingly and beautifully written.
Details
Originally Published by Timeless, Infinite Light
ISBN: 9781643620282
Paperback, 144 Pages, 5 x 7.5 in
Publication Date: 2019
Reviews
Tender Points puts words to the silent and brings images to the invisible as Berkowitz delves into both her own physical suffering as a result of the disease, and the emotional pain of trauma, rape culture, and patriarchy.