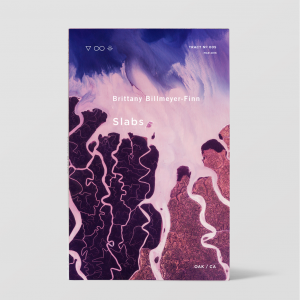 Slabs
Poetry
,
Timeless Infinite Light
$15.00
Slabs is a collection of poetry dealing in and out of the body through various sites including; home, memory, books, and ritual. It is a meditation on self care, sexuality, and identity through a dis/embodied subject in the water, the home, and in the streets. It is a collection of tender sincerities and queer awakening.
Praise
Slabs alternately satisfies and provokes, as it constructs a bridge between the sacred and the sexual, the mortal and the transcendent; the constantly vanishing figure and its lingering traces.
Details
Timeless, Infinite Light
ISBN: 9781937421205
Paperback, 72 Pages, 4.5 in x 7 in
Publication Date: 2016
Reviews
"There are lists. There are back slashes that offer more than one way, another way, options, and you read the multiplicity. The language cannot rest in its own sentences, because these sentences are without end stops, without comma. Where is the breath?"