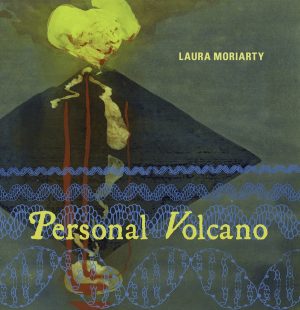 Personal Volcano
A mesmerizing exploration of the intensity and power of volcanoes in personal, geologic, and spiritual time.
$17.95
Additional information
| | |
| --- | --- |
| Weight | 0.59375 lbs |
| Dimensions | 8 × 8 in |
Personal Volcano explores the history of volcano-related catastrophes worldwide, meditating on ecopoetics and climate catastrophes to come. Volcanoes have caused famines, even extinction — yet, in the context of geologic time, much like human beings, they take up barely a moment.
Praise
Laura Moriarty has unique wit and humor—and perhaps the most perceptive engagement with words that anyone's had for years.
Details
ISBN: 9781937658960 W
136 pp, 8 x 8
Publication Date: May 2019
Reviews
"Moriarty's Volcano shares in these developments by radicalizing the medium of poetry as a construct for research, critique, and prophecy.  Within these pages, the writer-volcanologist re-imagines the poetic act to highlight the intersections, not only between literary genres — travelogue, prose poem, dramatic monologue, investigative lyric, autobiography — but also between various discourses, voices, and rhetorical strategies. The upshot of such a heteroglossic, relational structure is that Volcano complicates each individual strand and doubles it with a persistent questioning of one's own positionality."