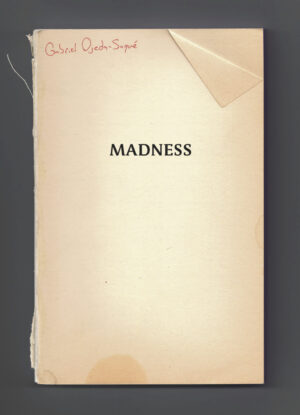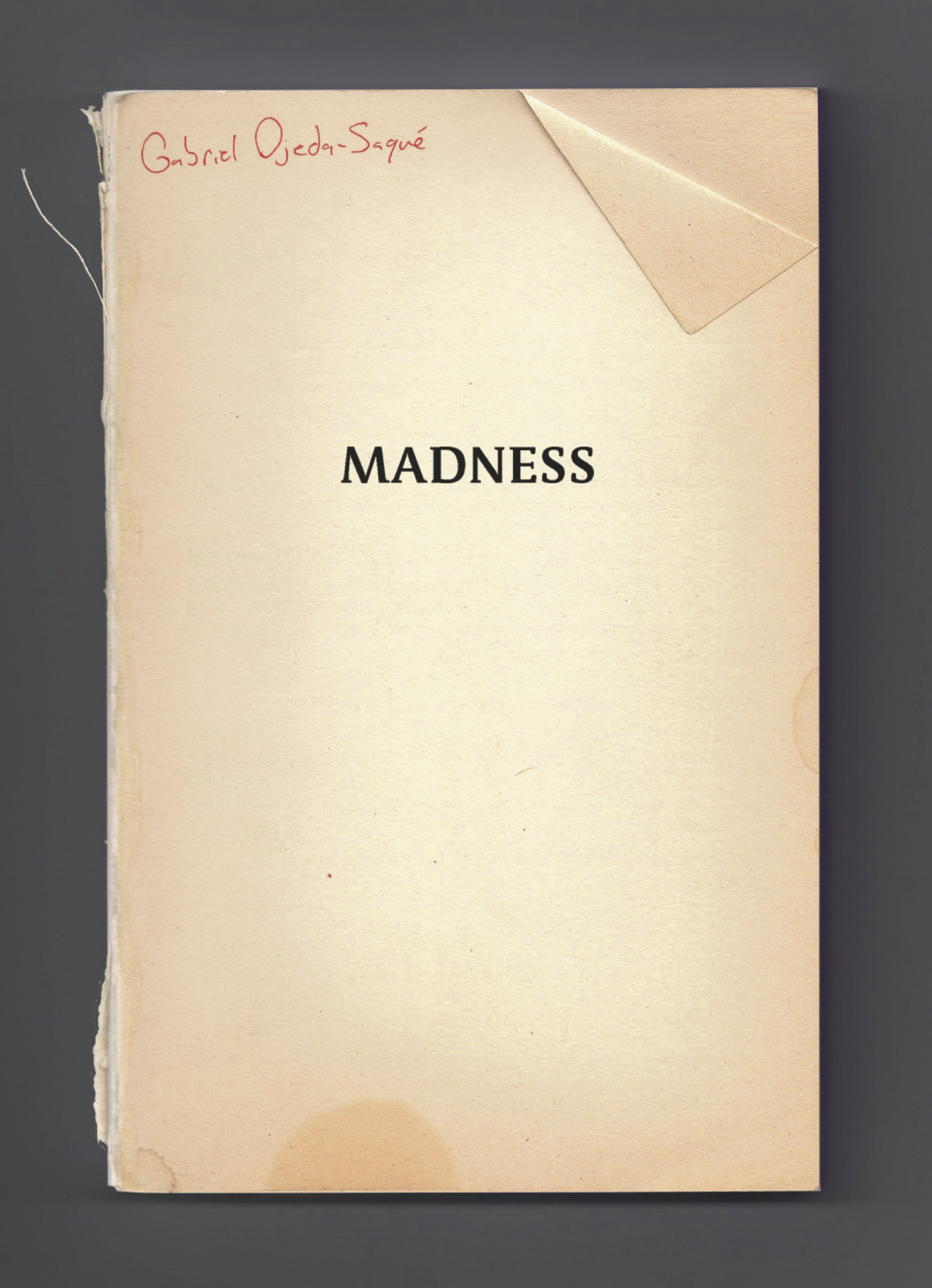 Madness
Originating in the late twentieth century and projecting into a speculative future, Madness reveals the riches and precarity of a life in poetry for a queer Latinx immigrant.
$9.99 – $17.95
Additional information
| | |
| --- | --- |
| Weight | .5 lbs |
| Format | eBook, Paperback |
Madness is the selected poems of a fictional poet, Luis Montes-Torres, a gay Cuban exile who makes a name for himself in the world of poetry before the contours of his ordinary life become overwhelming, stilted, and impossible. The poems and biographical commentary reveal the unpredictable wavering between anxiety and attachment, between the political and the personal, that accompanies any American life marked by difference. Madness is a study in how pleasure, crisis, wonder, disappointment, love, and fantasy are written into our forms for living.
Praise
"Gabriel Ojeda-Sagué's grand confection in Madness is the fictional poet Luis Montes-Torres. Through his selected poems and biographical mini-essays by fictional coeditors, Ojeda-Sagué constitutes a meditation on a poet's life, the life of a queer Cuban immigrant, the life of hermetic sweetness and depression, with a yearning love for nature, boyfriend and dogs. Montes-Torres's body of work is all assertion and retreat, formally adventurous, traditionally lyrical, obscure and combative. He inhabits the kind of poetry world that Roberto Bolaño lovingly described, of idealism, ambition, obscure prizes, and editions of three hundred, that happens to be ours. Looking back from 2055, Montes-Torres is presented as a minor poet, and that may be Ojeda-Sagué's biggest ruse because, Reader, these poems will ravish you with beauty, idealism and ambition."
Details
ISBN: 9781643621173
Paperback, 152 pages, 6 x 9
Publication Date: March 15, 2022
Reviews
In his innovative fourth poetry collection, "Madness," Gabriel Ojeda-Sagué imagines the life and work of a fictional "minor" poet named Luis Montes-Torres, who is said to have been born in 1976 and to have died of complications from brain cancer at the age of 58, in 2035… "Madness" pays homage to all poets whose work goes underappreciated.