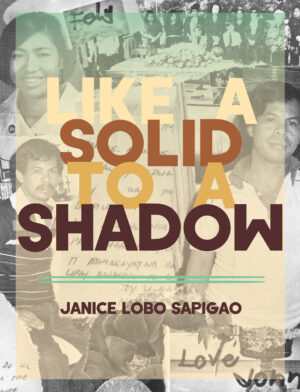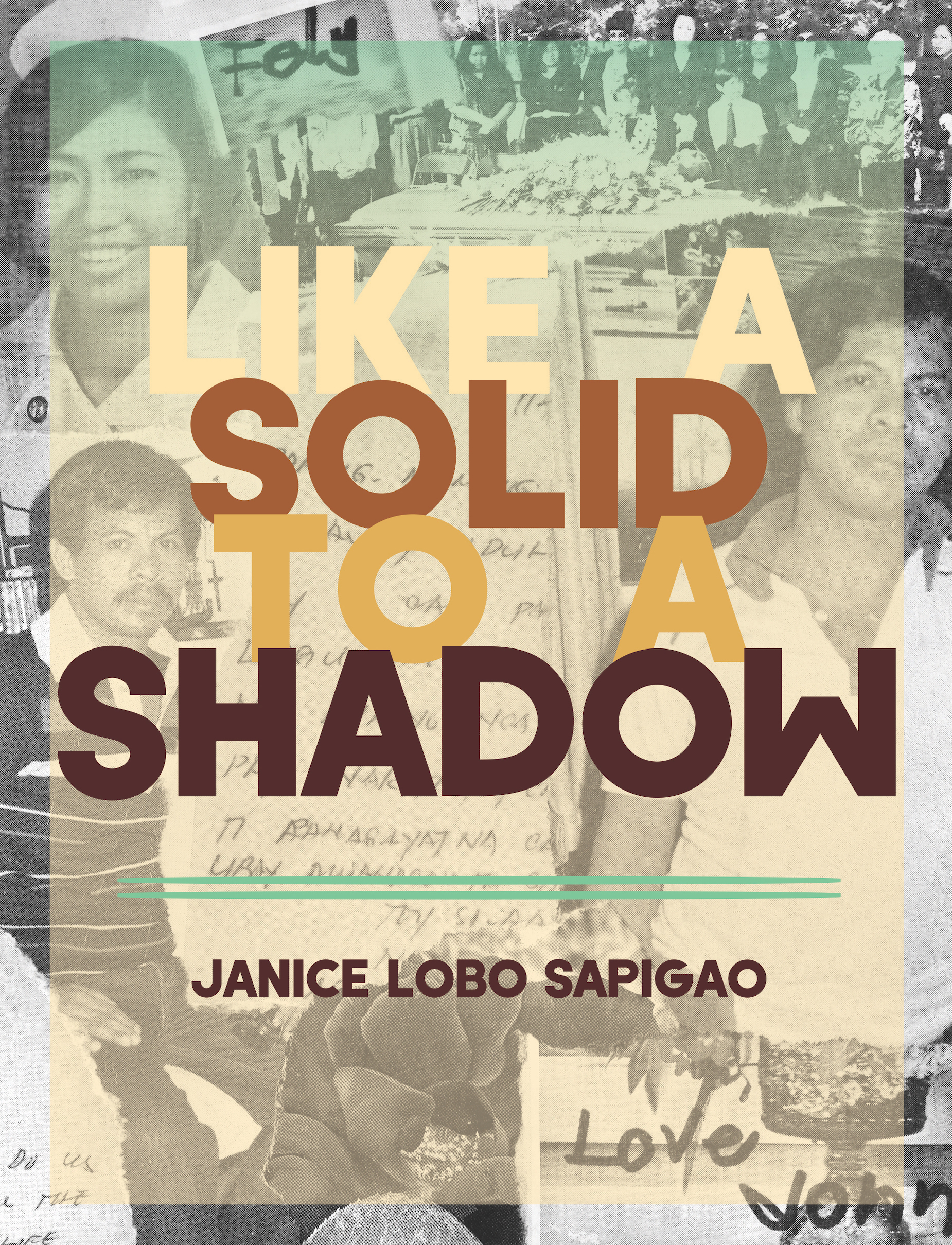 like a solid to a shadow
A reissue of the Santa Clara County poet laureate's lauded second book that deals with translation, grief, and reflection of lineage and identity. With a new afterword by the author.
$9.99 – $16.95
Additional information
| | |
| --- | --- |
| Weight | .5 lbs |
| Format | eBook, Paperback |
like a solid to a shadow is a documentary poetry collection about grieving, fatherlessness, and the limitations of language. Sapigao finds her deceased father's love "letters" to her mother: cassette tapes recorded in Illokano, a language of which she has imperfect knowledge. The book moves through Sapigao's process of translating and transcribing the tapes; playing with, learning, and unlearning the Ilokano and English languages. Through family trees, photos, and mapping, Sapigao articulates, distorts, and heals her knowledge of the man who is her deceased father.
Praise
"Janice Lobo Sapigao's second book, like a solid to a shadow, is a superbly conceptualized post-memoir about the space between solid and shadow, father and daughter, love and migration, San Jose and Pangasinan, English and Ilokano, grief and memory. Written as transcripts, translations, notes, maps, love letters, and elegies, these poems are arrestingly intimate, generous, sincere, self-reflexive, and mad smart. Sapigao offers us yet again a sharply rendered and bold critical Pinay curiosity—hella personal, hella political, hella musical—through her experimental, experiential, ever evolving skillfully-crafted, mixtape-magical, yet always in-progress, feminist documentary poetics."
Details
Originally published by Timeless, Infinite Light
ISBN: 9781643621227
Paperback, 112 pages, 8 x 8
Publication Date: April 26, 2022
Reviews
Sapigao dedicates her second collection to an intriguing project of translation as a means of reckoning with identity and trauma. Her father, who died when she was six, had recorded spoken love letters in the Filipino language Ilokano to her mother and grandparents.