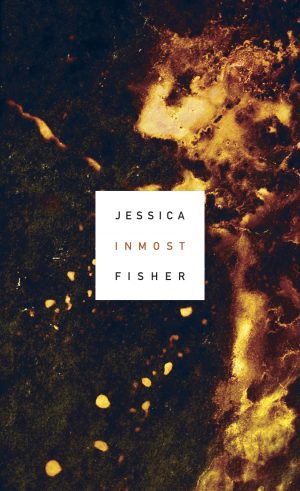 Additional information
| | |
| --- | --- |
| Weight | .3 lbs |
| Dimensions | 5.5 × .5 × 9 in |
Jessica Fisher's second book of poems brings lyric's intensity of perception to an era of global war while chronicling the everyday motions of new motherhood. In this elegant and elusive work, the inmost moves outward, like sight or voice, into the external world.
Praise
Her poems are analytic meditations, their variety and beauty manifestations of extraordinary sensitivity to English syntax.
Details
ISBN: 978-1-937658-00-7
paperback, 96 pages, 5.5 x 9 in
Publication Date: 2012
Reviews
IN 1935, LOUISE BOGAN — in her late 30s, and by then the author of two full-length poetry collections and a poetry critic for The New Yorker (a position she was to hold for 38 years) — began a lusty affair with 26-year-old Theodore Roethke, who adored her with lavish ambition and admiration, and who is reported to have said such things to her as "Louise, you're a great minor poet and I'm a bastard, but kiss me."
Whatever the difference might be between a minor and a major poet (let alone a "great" one of either ilk), however subject to the fickle winds of taste, the times, and the whims of editors, academic arbiters, and anthologizers, the distinction was very much on the minds of Bogan and her circle of aspiring New York literary intimates, contemporaries, and acquaintances. These included, among others, Edmund Wilson, Morton Zabel, Marianne Moore, Margaret Mead, Hart Crane, Yvor Winters, William Carlos Williams, Léonie Adams — and, later, W. H. Auden, William Maxwell, and May Sarton. Bogan, largely an autodidact, grew up in various New England mill towns, and her family life was troubled. Bogan's mother, a compulsive philanderer, often left the family for extended periods, and Bogan herself, who bore a child by her first husband, loved her daughter but kept her at such a distance that most of Bogan's friends did not know she was a mother. She nonetheless became, in her lifetime, a respected poet and critic — she wrote with perspicuity about a range of poets, from W. B. Yeats and Ezra Pound to Rainer Maria Rilke and Ruth Stone — who moved at the center of the New York literary scene (though sometimes with unease), serving as Consultant in Poetry to the Library of Congress, receiving honors from the National Institute of Arts and Letters and the Academy of American Poets, and garnering a Guggenheim Fellowship, a National Endowment for the Arts award, and the Bollingen Prize. She was only 26 when Body of this Death, her first collection of poems, many of which had already appeared in the best literary magazines of the day (Poetry, The Measure, The New Republic), was published in 1923; her second book, Dark Summer, followed in 1929, and The Sleeping Fury, her third, in 1937, the year Bogan turned 40.
Several subsequent collections of verse ensued at more sporadic intervals; most of these contained earlier work as well as a small proportion of new pieces. And while Bogan continued to write poetry reviews for The New Yorker until 1969, the year before she died alone in her Upper West Side apartment of a coronary occlusion at the age of 72, many critics feel that her career as a poet is defined by her first three books. Beset since childhood by bouts of severe depression that required, over the years, a number of stays at hospitals as well as psychoanalysis, medication, and electro-shock therapy, these periods of what Bogan called "encircling glooms" no doubt interfered with her writing life, particularly as she coped with her illness throughout several decades. Her last book, The Blue Estuaries: Poems 1923-1968, brought out by Ecco Press the year before her death, contains just 103 poems representing over 40 years of poetic apprenticeship.
Whether or not history has shown or will show that Louise Bogan is a "minor" or "major" poet, there can be no doubt that she is an important, original lyric and aesthetic innovator whose formal genius, somatic — even metaphysical — intensity, and lapidary restraint (Moore said "Louise Bogan's art is compactness compacted") shaped a body of work that has influenced a host of poets, including Roethke, Louise Glück, Mary Ann Samyn, and, arguably, Sylvia Plath and Elizabeth Bishop, among others. Bogan eschewed the overtly confessional lyric poem, preferring the "veil" of Emily Dickinson and Henry James, writers she much admired. "The poet represses the outright narrative of his life," Bogan once wrote. "He absorbs it, along with life itself. The repressed becomes the poem. Actually, I have written down my experience in the closest detail. But the rough and vulgar facts are not there." In addition to calling her "the best critic of poetry in America," Auden named her one of the four most important American poets writing at the time (the others being T. S. Eliot, Marianne Moore, and Laura Riding). Frost, too, admired her, saying, after reading a poem from her first book, "that woman will be able to do anything."
Bogan has been fortunate in that several discerning scholars and biographers — among them Ruth Limmer, Lee Upton, Mary Kinzie, and Elizabeth Frank (whose biography of Bogan won the Pulitzer Prize) — have written about her life and body of work with fresh and refreshed vision, placing her poems — which were sometimes criticized by her contemporary reviewers for their perceived artifice, misogyny, and obscurity — and her life and letters in the context of her moment and of her poetic legacy, particularly for women poets. I refer anyone interested in Bogan's poetry to these rich secondary texts. But I'd also like to look briefly at Bogan's second book, Dark Summer, which, like so many sophomore poetic efforts, offers a glimpse into the poet in the act of becoming her own poet.