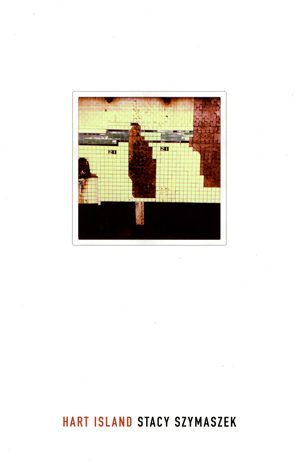 hart island
A long poem about contemporary New York ponders self and society in poetry, politics, and the polis.
$15.95
Additional information
| | |
| --- | --- |
| Weight | 0.01875 lbs |
| Dimensions | 5 × .3 × 7.7 in |
In hart island, the poet narrator walks and works in the East Village of Manhattan navigating the day to day needs and desires of a community, an organization, a changing neighborhood, as well as her own. The poem, which begins after she discovers the existence of an appropriated, politically walled-off potter's field/prison, proposes that others are not figurative or metaphorical, but are literal, material—that alterity can be both a limit and radiance.
Praise
Stacy's hart island is so beautiful like the first time I saw 2nd Avenue w cobblestones.  This poem's no story, but all memory & event splash:
places of death redacted
though each unique as in
corner of Broadway and
Houston
She takes on New York's "potter's field" in a mode so quotable meaning full of moments all of me wants to occupy. It's a good book!
Details
ISBN: 978-1-937658-34-2
paperback, 80 pages, 5 x 7.75 in
Publication Date: 2015
Reviews
"Stacy Szymaszek's hart island is a personal eulogy, an encyclopedic-esque conversation with the transgressions and transmutations of all the souls Hart Island has attempted to cover and conclude. Disciplined landscapes are what New York is all about (technically, poetry, especially the formal kind, is as well), but Stacy strays from that to construct a complete notebook for the hovering souls floating north of City Island, an internally external offering for the dearly gone. As in:
watch this watch is wound

by the motion of our arm

flipping through the script with

underdeveloped denouement

two women in black walk on

opposite sides of the avenue
The few times I've seen Stacy read, in person, I've always been compelled to go straight home and write, to not go out for that drink and conversation but to go to that place I wanted the poetry to take me anyway. Moreover, her work makes me think intently about the craft of notebooking, of journaling, of treating the notebooking process innovatively. A friend once told me about this notion of approaching the notebook in an anti-imperial way. How does one do that: keep a notebook that breaks apart stereotyping, that shreds capitalism in its methodology as opposed to its statements and containments? I think Stacy's work does that. There's an open tenderness, a just-enough vulnerability not at all confessional, adhering rather to a tradition of poet-as-radical-archaeologist, emotionalized surveyor, reflexive inspector."