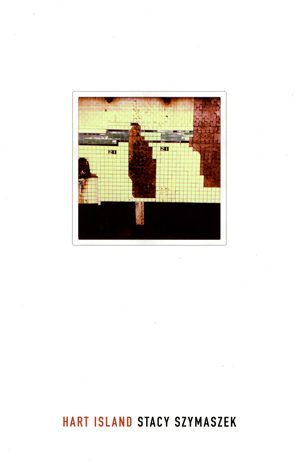 hart island
A long poem about contemporary New York ponders self and society in poetry, politics, and the polis.
$15.95
Additional information
| | |
| --- | --- |
| Weight | 0.01875 lbs |
| Dimensions | 5 × .3 × 7.7 in |
In hart island, the poet narrator walks and works in the East Village of Manhattan navigating the day to day needs and desires of a community, an organization, a changing neighborhood, as well as her own. The poem, which begins after she discovers the existence of an appropriated, politically walled-off potter's field/prison, proposes that others are not figurative or metaphorical, but are literal, material—that alterity can be both a limit and radiance.
Praise
Stacy's hart island is so beautiful like the first time I saw 2nd Avenue w cobblestones.  This poem's no story, but all memory & event splash:
places of death redacted
though each unique as in
corner of Broadway and
Houston
She takes on New York's "potter's field" in a mode so quotable meaning full of moments all of me wants to occupy. It's a good book!
Details
ISBN: 978-1-937658-34-2
paperback, 80 pages, 5 x 7.75 in
Publication Date: 2015
Reviews
A friend once told me about this notion of approaching the notebook in an anti-imperial way. How does one do that: keep a notebook that breaks apart stereotyping, that shreds capitalism in its methodology as opposed to its statements and containments? I think Stacy's work does that. There's an open tenderness, a just-enough vulnerability not at all confessional, adhering rather to a tradition of poet-as-radical-archaeologist, emotionalized surveyor, reflexive inspector.