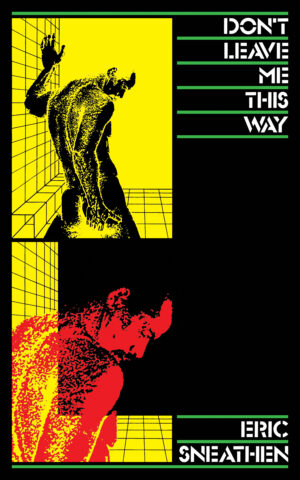 Don't Leave Me This Way
A textual and historigraphical odyssey imbued with queer intergenerational yearning and loss.
$17.95
Don't Leave Me This Way blends archival research with sexual fantasy to produce a series of sonnets inspired by Gaétan Dugas, named by Randy Shilts as "Patient Zero" of the AIDS epidemic in North America. Committed to the utopian possibilities of elegy and pornography, Don't Leave Me This Way exploits the absurdist beauty of the cut-up technique to voice a chorus of lost spirits: poignant, vengeful, and ready to ball.
Details
ISBN: 978-1-643-62176-0
Paperback, 80 pages, 5.5 x 8.5 in
Publication Date: August 8, 2023