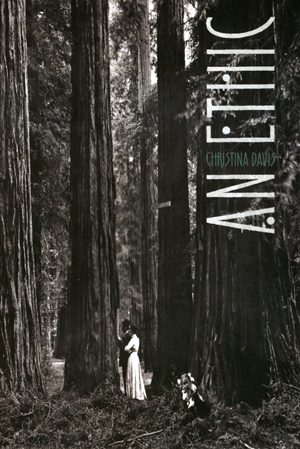 An Ethic
A striking second collection by a poet of minimalist intimacy and magnifying insights
$15.95
Additional information
| | |
| --- | --- |
| Weight | .3 lbs |
| Dimensions | 5.8 × .2 × 8.8 in |
Christina Davis's An Ethic begins with the death of a loved one and proceeds to widen the gyre of that loss—as constructs of here and now, near and far, human and animal begin to fall away or be questioned. Compared by Forrest Gander to the works of George Oppen, this minimalist meditation looks back to the 19th century ideals of Muir, Thoreau and Whitman, and forward to a new unity.
Praise
Here is a book that has flapped up out of the startled dark of a parent's death. Into the moment of recognition of a life apart. A part of life. The syntax, precise and probing, repeatedly extends beyond only apparent completions, beyond easy finalities, into an always unforeseen. As though a living hand were reaching out of the poem and—.
Details
ISBN: 978-1-937658-09-0
paperback, 68 pages, 6 x 9 in
Publication Date: 2013
Reviews
Listen, I sat down a couple of hours ago, intending to write more or less a few sentences, crib some jacket-copy, etc. Really just to get this thing on your radar. But here I am later in the evening, still thinking through the book's dynamism. Force… I haven't yet mentioned love and death and familial responsibility, ritual, ruin. It's all here. And it's tied to our shared literature so gracefully and with such understated surety that I feel like I've lived with these poems for years. They're ours. They've always been.