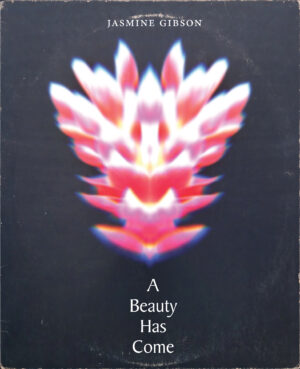 A Beauty Has Come
A collection of psychedelic poems inspired by Egyptian queen Nefertiti, exploring the slippage between her image and legacy across time, place, and space.
$17.95
Additional information
| | |
| --- | --- |
| Weight | .45 lbs |
| Format | eBook, Paperback |
A Beauty Has Come takes the reader on a sonic exploration across desert plains and resonant soundscapes as Nefertiti, "The Beautiful One," comes into being and Blackness on the page. Written from within the physical limitations of lockdown and informed by her work as a psychoanalytic student, Jasmine Gibson's poems are a surrealist playlist drawn from the mystic and the viscerally real.
Praise
A Beauty Has Come swallows up popular music, theory, psychoanalysis, image upon image, to open, like a mouth, poetry's page. These poems target who defines and configures power, its liberation, redistribution, asking 'who's violence protected and birthed you?' A Beauty Has Come enacts a poetry past poetics, for some thing—if it be a thing—another turn of absolution at the end of the world—to arrive.
Details
ISBN: 978-1-643-62175-3
Paperback, 80 pages, 6.5 x 8 in
Publication Date: October 24, 2023
Reviews
Gibson could fill collections with weapons-grade contempt, but she dares to hope for connection, collectivity, and "A Call And Response" of "(Black Sound)": "I am what I am when I am / With you," she swears… [Gibson] counterbalances clear-eyed dissent with the highest aspirations for aesthetic and political liberation.