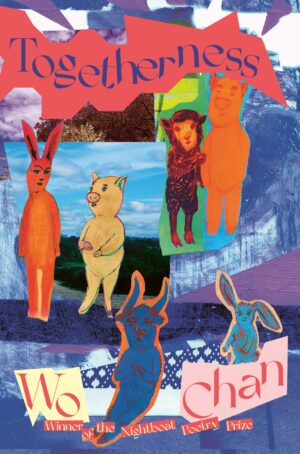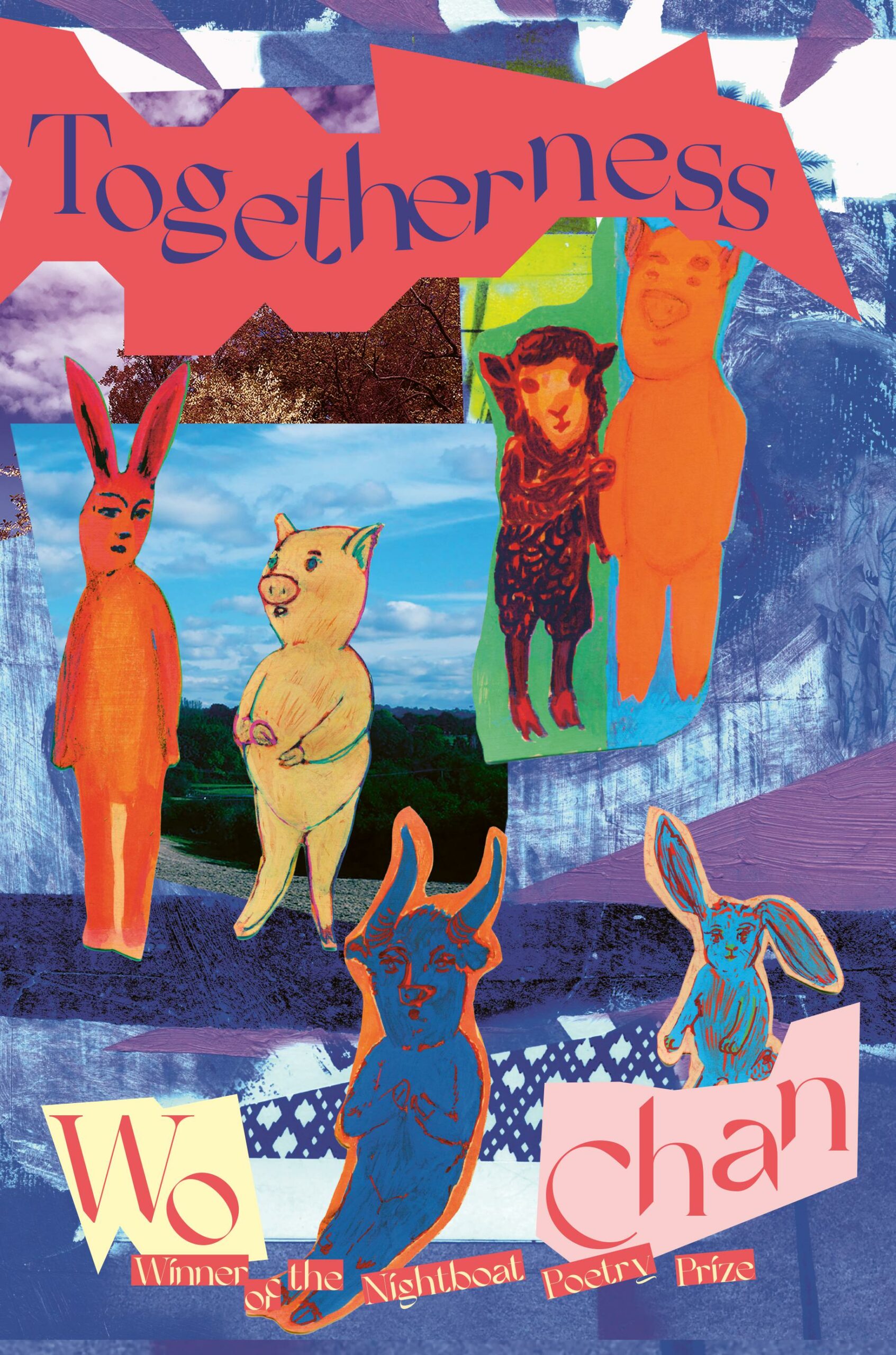 Togetherness
A debut poetry collection in which non-binary poet and drag performer Wo Chan recounts stories from their queer childhood and adolescence.
$17.95
Togetherness sends out sparks from its electric surface, radiating energy and verve from within its deep and steady emotional core: stories of the poet's immigrant childhood spent in their family's Chinese restaurant, culminating in a deportation battle against the State. These narrative threads weave together monologue, soaring lyric descants, and document, taking the positions of apostrophe, biography, and soulful plaint to stage a vibrant and daring performance in which drag is formalism and formalism is drag—at once campy and sincere, queer, tender, and winking.
Praise
Wo Chan's debut hurtles past any praise I can heap on it. Acutely aware of the cruelty of the nation-state and of the exhilarating splendor of drag, Chan's language—razor sharp, captivating—refuses to demure, to clarify. A wide range of formal approaches and a structure that's sheer genius troubles assumptions, disrupts notions of "togetherness." I will be teaching this book.
Details
ISBN: 9781643621449
Paperback, 80 pages, 6 x 9 in
Publication Date: September 2022