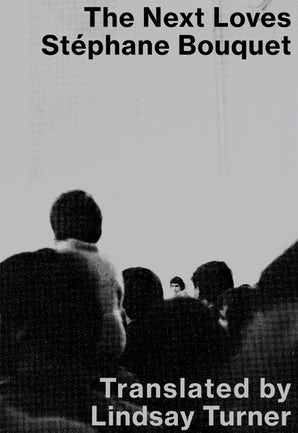 The Next Loves
Located at the intersection of the individual and the social capturing the complexities of desire in a global age.
$16.95
In Stéphane Bouquet's The Next Loves, French poetic tradition meets the New York School poets in a unique take on homosexuality, desire, loneliness, and love in an era of global inequality and fundamental precarity. Bouquet's work delicately carves out space for passages from I to you to the collective we.
Praise
This brilliant collection unites technologies ancient and new—cruising, Facebook, Grindr, the sonnet—to make poems of indefatigable sweetness, freshness, and insight. Stéphane Bouquet writes like the angelic offspring of Frank O'Hara and Sandra Penna, and some of his poems, like the breathtaking 'Light of the Fig,' have already installed themselves among my canon of astonishments.
Details
ISBN: 9781643620053
Paperback, 114 pages, 5 x 8 in
Publication Date: 09/24/2019
Reviews
It's been a while since I read poetry that moved me as much as did The Next Loves by Stéphane Bouquet (translated by Lindsay Turner). I find almost all poetry moving, but the raw ache I felt when reading some of the verse within this text was such that I found my eyes scanning and rescanning the page, reading the words aloud to myself and tasting the way they sounded in my mouth, almost as if they were hungry.