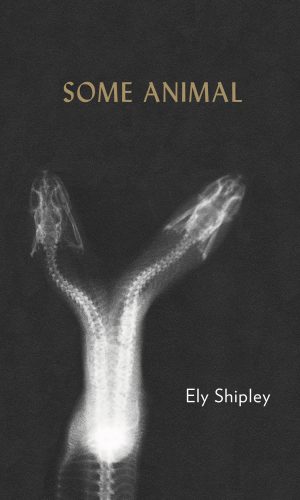 Some Animal
A new cross-genre collection that engages historical and personal explorations of gender and self
$9.99 – $16.95
Additional information
| | |
| --- | --- |
| Weight | 0.3375 lbs |
| Dimensions | 5.5 × .3 × 7.6 in |
| Format | eBook, Paperback |
Aligned with queer theories of temporality, fragments of memoir rub against the language of psychiatric and medical regimes at the site of a body that does not conform to a gender binary. Some Animal draws out dream-like and supernatural resonances between the literature of pathology and experiences of gender dysphoria.
Praise
This remarkable, brilliant and brave poetry by Ely Shipley is an emblem for our time when US-lawmakers are making LGBTQ bodies outlaw in many states, their Christian extremism telling an entire generation they are subhuman. Float out of body with these poems then come hurtling down to land on our feet together and demand safety, equity, and a place at the table for all people. I love this book!
Details
ISBN: 9781937658793
paperback, 120 pages, 5.5 x 7.5
Publication Date: 2018
Reviews
This exploration of the body in transformation finds a form to fit the content in a flawless way. An artfully composed book of prose/poems, Shipley takes the reader through four sections, pulling in moments of disorientation, and ultimately brings the reader through the complex interior and exterior musings of what it means to have a body that is shifting and changing while occupying space. Each fragment manages both to rely on those that come before and after, and also to stand alone, enthralling us in this fraught space between becoming and being.