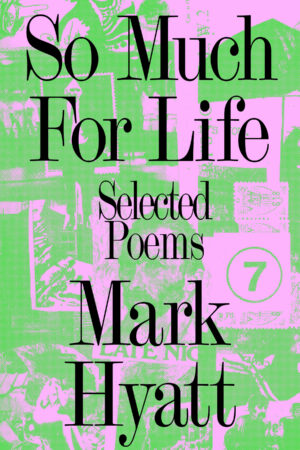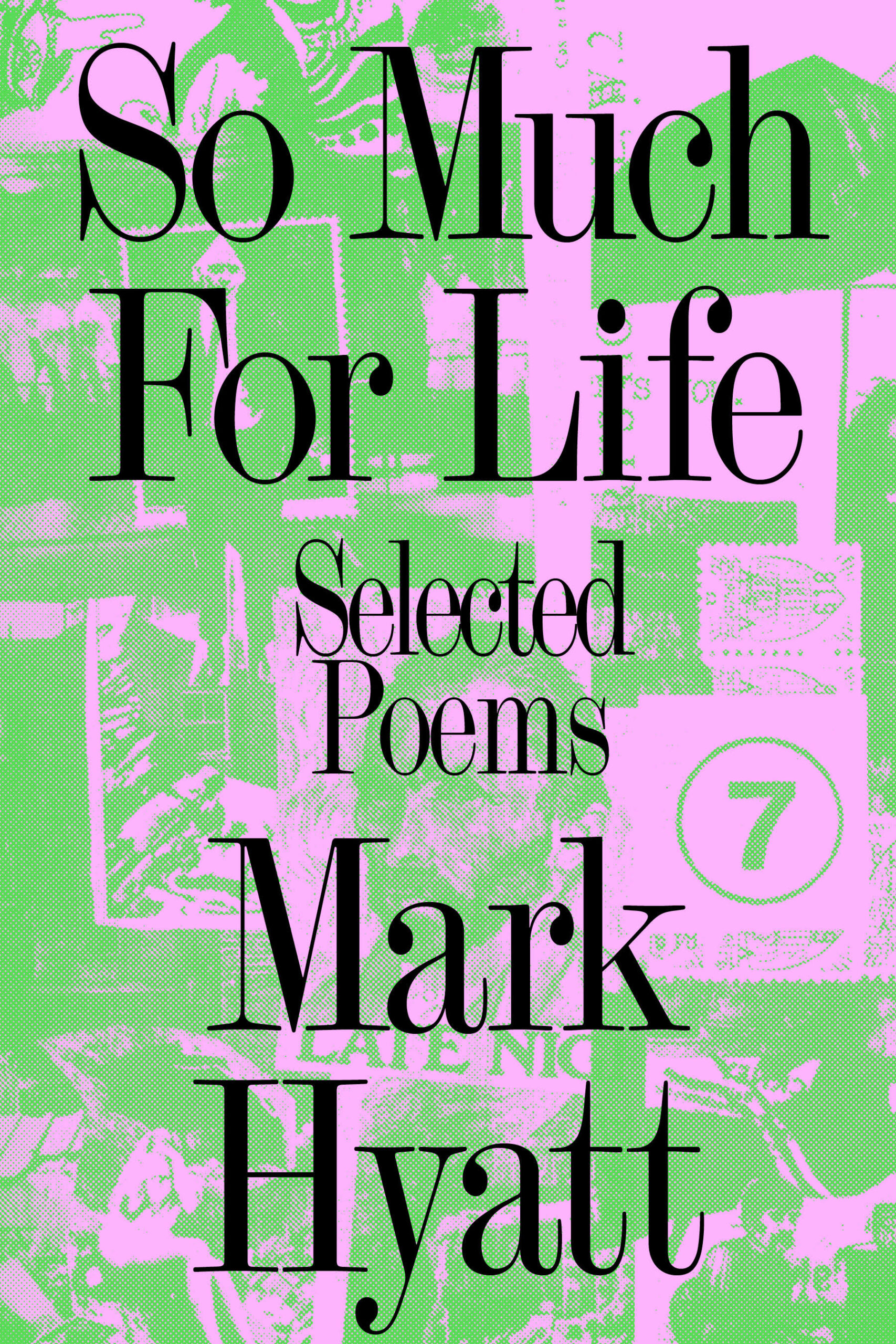 So Much For Life
A long awaited collection of poems by Mark Hyatt, one of the great lost writers of mid-century British poetry.
$19.95
Scarcely published in his lifetime, Hyatt's work survives thanks to the intervention of poets and friends who saved his manuscripts and kept his poems in circulation. Queer in the decades before Gay Liberation; Romani; incarcerated in prisons and asylums; illiterate into adulthood: it's tempting to read Hyatt according to the familiar script of the doomed poet, resounding with loneliness and isolation. But his poetry—"hot and tender," funny and sad—tells another story: of love, liberatory commitment, and desire.
Praise
You can tell Hyatt can dance from the length of his lines. You can also feel the courtesy he extends to words in that he gives each one its space. He moves you. He has a touch of San Francisco in his grammatical manner. But he is not American, he's an original.
Details
ISBN: 9781643621784
Paperback, 224 pages, 6 x 9 in
Publication Date: May 2023