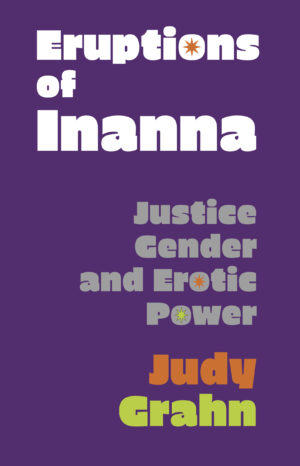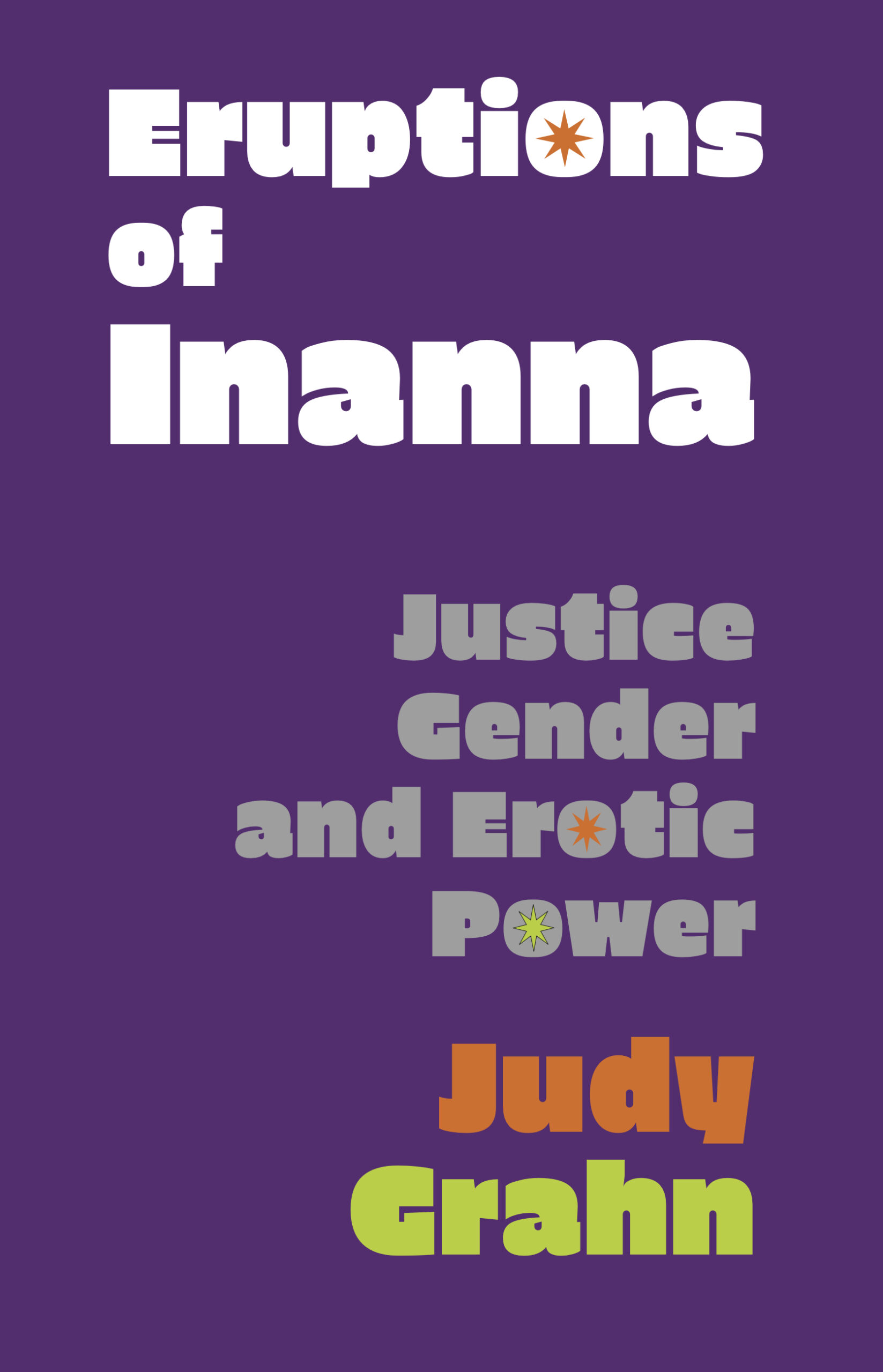 Eruptions of Inanna
Path-breaking lesbian poet and scholar Judy Grahn returns to the stories of Inanna, the Mesopotamian goddess of erotic love and justice, to reimagine the contemporary world.
eBooks
,
Literary Collections
$9.99 – $17.95
Justice, Gender, and Erotic Power
WINNER of the Association for the Study of Women and Mythology's Sarasvati Nonfiction Book Award!
Additional information
| | |
| --- | --- |
| Weight | .75 lbs |
| Format | eBook, Paperback |
In her trademark lusciously erotic writing, Judy Grahn illuminates eight dramatic stories exploring the Mesopotamian goddess Inanna's power and relevance for contemporary queer feminist audiences. Psychologically rich, morally and ethically exhilarating, passionate and full of life, these stories reimagine central western myths—including the Book of Job and Gilgamesh—with women and queer people as central actors. In every sentence, Grahn proves how revisiting origin stories is a vital world-making activity.
Praise
"This is a poet's study of ancient poems, delightfully readable, exuberant, and filled with refreshing vitality. In Inanna Judy Grahn finds a mythography spacious enough to encompass lesbian, queer, and many-gendered & beyond-gendered forms of relationship, and a worldview that is undeniably erotic, that makes a virtue of pleasure, indivisible from consent—a welcome antitdote to the many rapes of Greek myth. Grahn's reading and retelliing of Inanna's stories and poems seems to me to be, above all, about relating—tales that tell of right relationship and wrong relationship, rather than some notion of right identity and wrong identity. Grahn shows us a structure of relations among divine, human, animal, and plant life that pulses with the rhythm of blood, reorienting the hyper-technologized contemporary reader into a more vivid experience of the true circumference of being, with all its problems, including the very sophisticated problems we contend with today, both socially and within ourselves. Sumerian society was, like ours, an urban culture dependent upon technology and highly specialized labor divisions to function, but its taverns and prostitutes, shepherds and irrigation planners, the forms of wonder toward which its temples were oriented, were not quite the money, factory farming, and individualism we worship today.  And yet, we have many of the same problems Sumerians had.  We now face ecological catastrophe not unlike what ultimately ravaged Sumer.  What better time to practice structuring our thought and action around a set of archetypes that seems to see us so much better, as we really live, and really function, than some of the more familiar stories of old. I love this book."
Details
ISBN: 9781643620763
Paperback, 224 pages, 5.25 x 8.5 in
Publication Date: May 25, 2021
Reviews
Using the ancient texts written by Enheduanna, a high priestess in prebiblical Sumerian times, Grahn poetically describes an ancient culture that included trans, gays, lesbians, and bisexuals in spiritual leadership and its cosmology.  She also draws connections between Sumerian texts and stories later adapted in the bible.