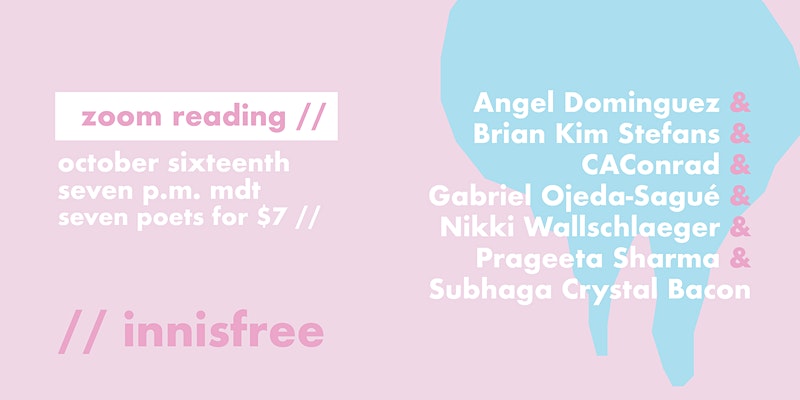 This week, Nightboat author Gabriel Ojeda-Sagué (Oil & Candle, 2016) will be reading with Angel Dominguez, Brian Kim Stefans, CAConrad, Nikki Wallschlaeger, Prageeta Sharma, and Subhaga Crystal Bacon! The event features these 7 poets for $7 and is hosted by Innisfree bookshop and collective.aporia. 
Join us on October 16th at 9pm EST! 
RSVP here! zoom link will be sent to those who register.