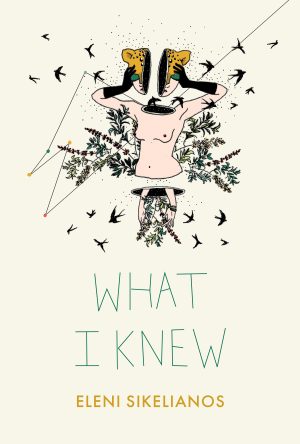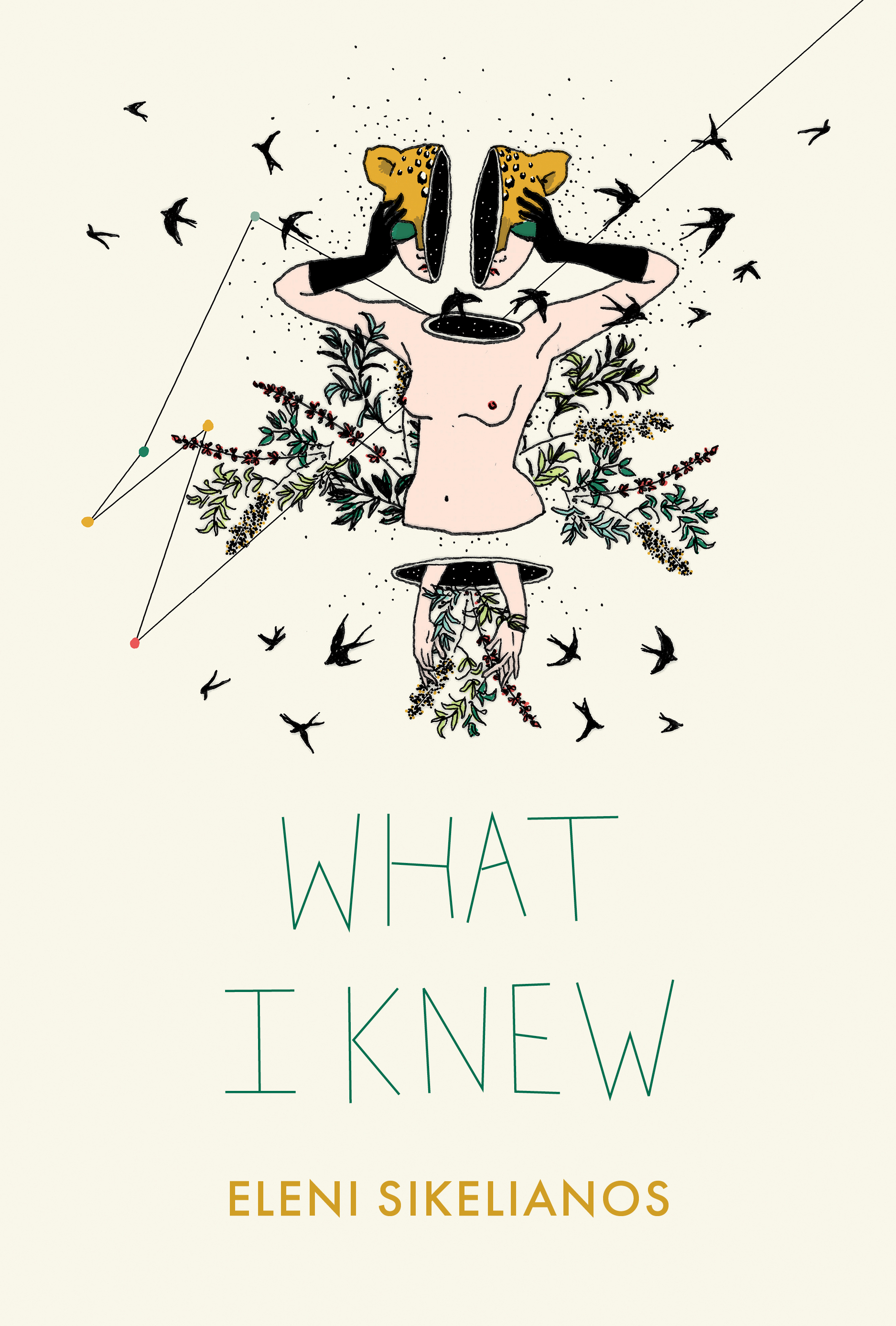 What I Knew
A book-length poem that grapples with the global and the globalized, bringing urgently needed visionary reflection to our tumultuous world.
$16.95
What I Knew engages activities and knowledge that can't be mined or verifyed by search engines or easily surveilled. Sourced from poetry's ancient materials of dream, memory, story, and experience, What I Knew aims to create a site of resistance to, and refuge from, our current overflow of information and fact checking, where private desires and whims cannot be commodified. It seeks alternative, personal forms of globalization rather than the public forms we know.
Praise
All things speak in Eleni's project – all things know and all things dissolve into each other through the undulations of unknowable being that just happens to know you and your interconnections with the "capito-human-desire landscape." Somehow Eleni's "yoginni" script is able to see and make an incision into the stuff of our body-planet-cosmos, the "big-loco-shining-night," and  "accordion out the world." These multi-form and multi-vocal texts of quarked holes, of reversed see-thru lives, of "serpent communications," call us out, to unlock ourselves from our "religio-military-citadel." Will we?  This text is one-of-a-kind, a "wet psyche" writing itself in vision-meters, jagged, fearless new languages, and thought-arrangements for us to enter and un-peel the incredible life-life-is.
Details
ISBN: 9781937658991
112 pp, 6 x 8
Publication Date: May 2019
Reviews
"In this slim volume, celebrated poet Sikelianos (You Animal Machine (the Golden Greek), 2014), presents a book-length poem containing a universe of private and collective memories. Beginning stanzas list various places the poet has visited and lived, deepened with evocative and personal references as well as sly humor: "You can borrow my gloves in Colorado or call me Frankenstein, but you can not / play kissy kissy in Bulgaria". Other sections are abstract and idiosyncratic and infused with word play. Sikelianos also veers into serious topics, addressing U.S. politics, global class struggle, and war. She conjures up the poetic voices of others, paying homage to Kenneth Koch and Jack Spicer, for example, in lines that echo their style. The result is a dense journey recalled by the poet as traveler, observer, image-maker, and notetaker. Sikelianos' helpful author's note is perhaps the perfect starting point for this experimental performance."