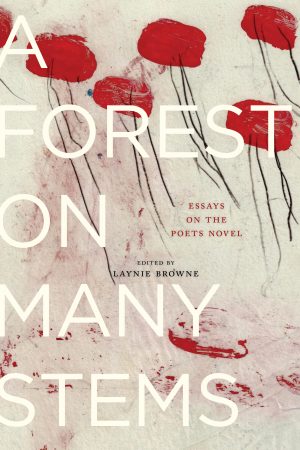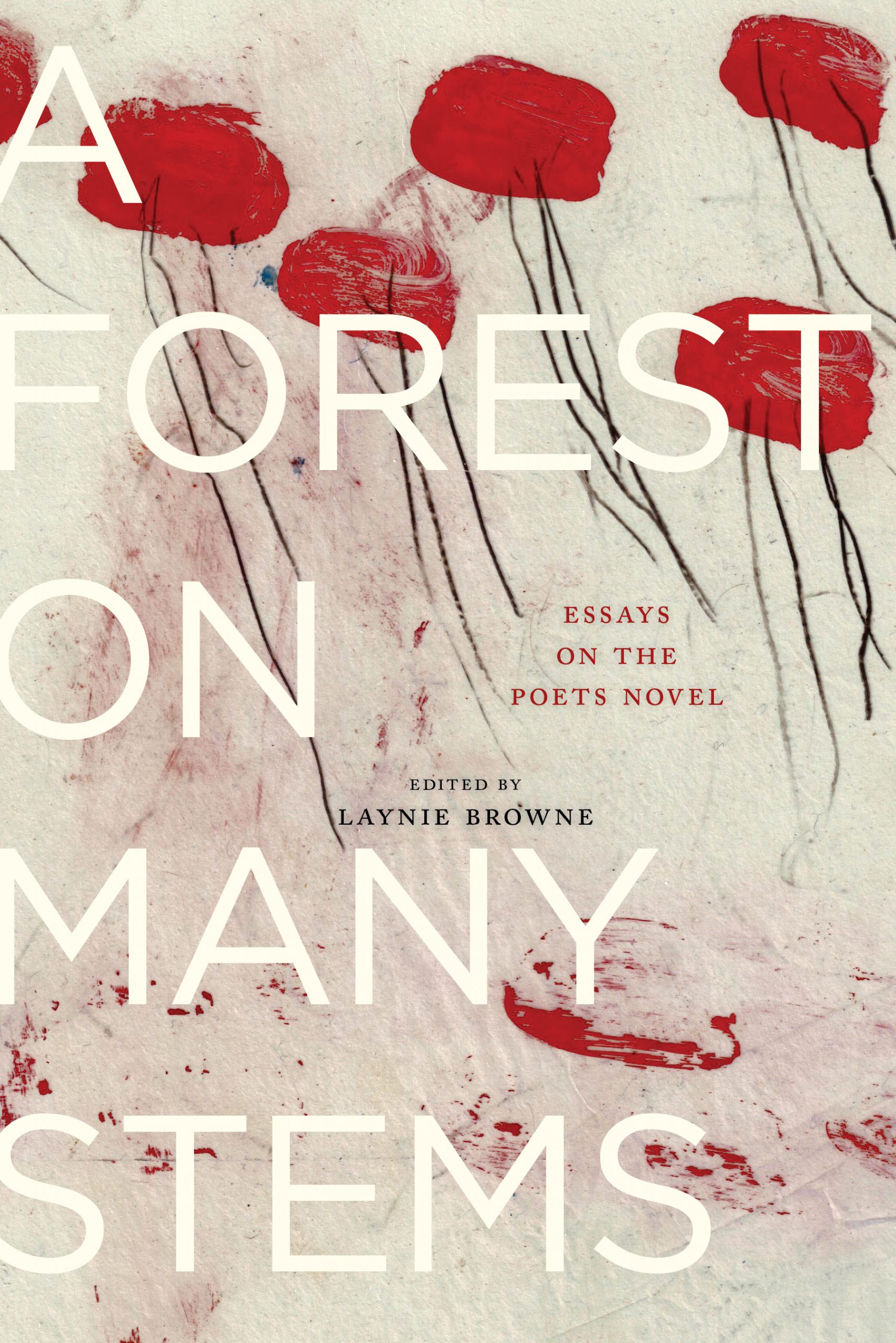 A Forest on Many Stems:
A collection of original essays written by contemporary poets about the innovative and unforgettable novels written by their predecessors.
$29.95
Essays on the Poet's Novel
FINALIST for the Big Other Book Award for Nonfiction!
A Forest on Many Stems: Essays on the Poet's Novel provides a unique entrance to the rare prose of many remarkable modern and contemporary poets including Etel Adnan, Renee Gladman, Langston Hughes, Kevin Killian, Alice Notley, Fernando Pessoa, Rainer Maria Rilke, Leslie Scalapino, Jack Spicer, and Jean Toomer, whose approaches to the novel defy conventions of plot, character, setting, and action. Contributors Brian Blanchfield, Anne Boyer, John Keene, Mónica de la Torre, Cedar Sigo, and C. D. Wright bring a variety of insights, approaches, and writing styles to the subject with creative and often surprising results.
TABLE OF CONTENTS:
Kazim Ali on Fanny Howe

Dan Beachy-Quick on W.G. Sebald

Edmund Berrigan on Ted Berrigan

Brian Blanchfield on Aaron Kunin

Rachel Blau DuPlessis on Gertrude Stein

Julia Bloch on Gwendolyn Brooks

Anne Boyer on Elizabeth Barrett Browning

Traci Brimhall on Hilda Hilst

Vincent Broqua on Stacy Doris

Brandon Brown on Kevin Killian

Lee Ann Brown on Carla Harryman

Angela Carr on Nicole Brossard

Julie Carr on Lyn Hejinian

Norma Cole on Emmanuel Hocquard

Brent Cunningham on Laura Moriarty

Mónica de la Torre on Martín Adán

Marcella Durand on Robert Creeley

Patrick Durgin on Tan Lin & Pamela Lu

Norman Fischer on Phillip Whalen

C.S. Giscombe on Audre Lorde

Judith Goldman on Leslie Scalapino

Carla Harryman on Gail Scott

Jeanne Heuving on Theresa Hak Kyung Cha

Laura Hinton on Alice Notley

Daniel Katz on Jack Spicer

John Keene on Fernando Pessoa

Karla Kelsey on Barbara Guest

Aaron Kunin on Lewis Carroll

Sonnet L'Abbé on M. NourbeSe Philip

Abigail Lang on Jacques Roubaud

Kimberly Lyons on Mina Loy

W. Jason Miller on Langston Hughes

Mette Moestrup on Ingeborg Bachmann

Laura Moriarty on Keith Waldrop

Laura Mullen on Bhanu Kapil

Denise Newman on Inger Christensen

Aldon Lynn Nielsen on Amiri Baraka

Geoffrey G. O'Brien on John Ashbery & James Schuyler

Jena Osman on Thalia Field

Julie Patton on Jean Toomer

Elizabeth Robinson on Rosmarie Waldrop

Jennifer Scappettone on H.D.

Susan Scarlata on Forrest Gander

Brandon Shimoda on Etel Adnan

Cedar Sigo on Eileen Myles

Sasha Steensen on Anne Carson

Donna Stonecipher on Peter Waterhouse

Brian Teare on Rainer Maria Rilke

Tyrone Williams on Nathaniel Mackey

C.D. Wright on Michael Ondaatje

Lynn Xu on Ben Lerner

Rachel Zolf on Juliana Spahr
Details
ISBN: 9781643620251
Paperback, 600 pages, 6 x 9 in
Publication Date: July 20, 2021
Reviews
This generous anthology will have a place on the shelves of literature professors and grad students.