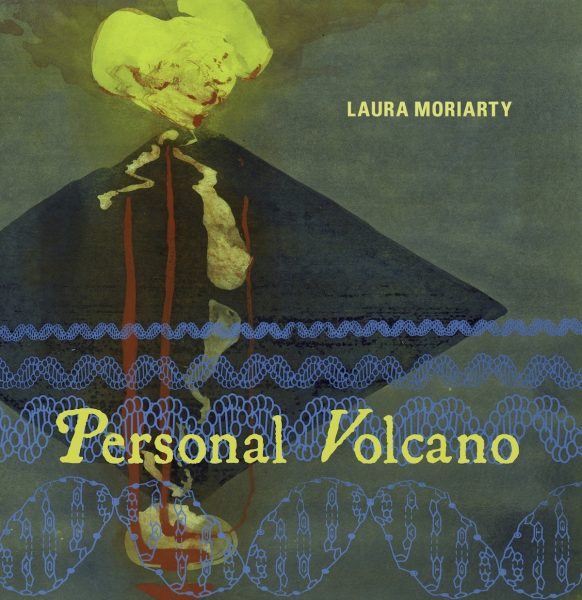 Blog
|
"Personal Volcano": Laura Moriarty Shares From Her Travels
May 7, 2019
Ahead of the release of the beautiful and devastating Personal Volcano, a collection of ecopoetics that boils form into living igneous before cooling and ultimately erupting again, poet Laura Moriarty shared journal excerpts and photos with us from her sojourns to volcanic territories. The excerpts reveal a poetic topophilia and orogenic sounds of the collection we now hold. 
—
July 21, 2013
Entering the High Desert
Discover Scenic Byway
Blue Mountain Cattle
Dog Mountain Lane
Ruh-Red Road
Weaver Springs Lane
Lake Malheur
Jackass Mountains
Diamond Road
Lava Bed Road
Diamond Craters 2 miles
Riddle Mountain
Hat Butte
---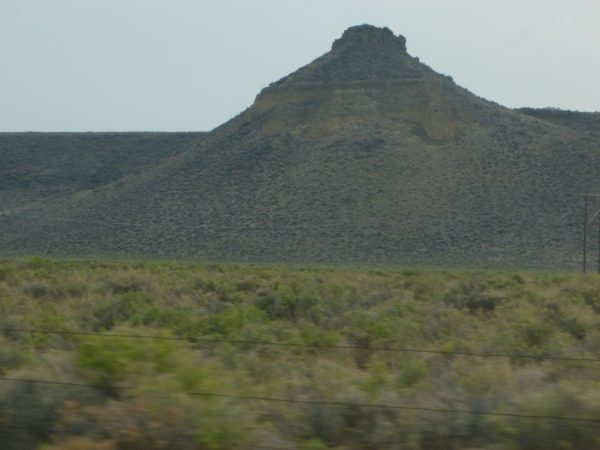 Butte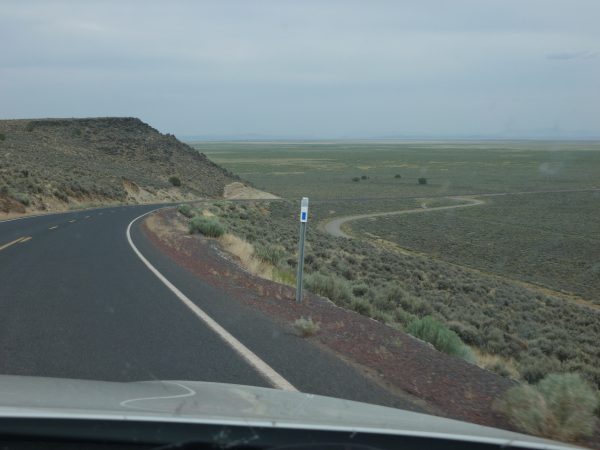 On the road
---
Isolating language in relation to love of a person, subject, or place or kind of place.
95° in the shade but pleasant.
A tiny thorn or seed brakes the skin between my breasts. I think it's not a bite.
In the altitude, we lose the way.
Diamond, population 5
First day stopping for more than one night after three days of traveling.
---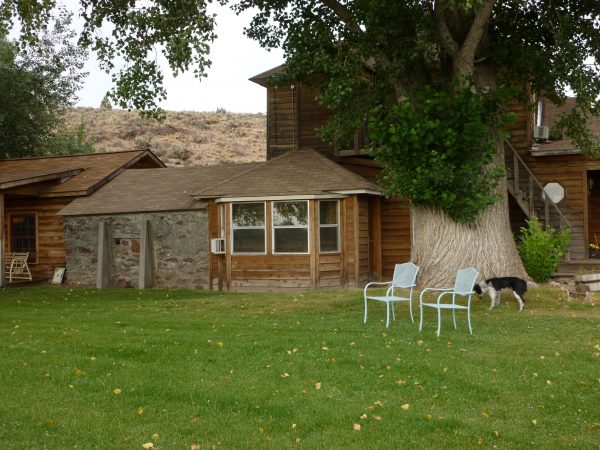 Diamond Hotel
---
A dog appears called Speedy who is surely the ghost of Boxtop, Norma Cole's former dog.
---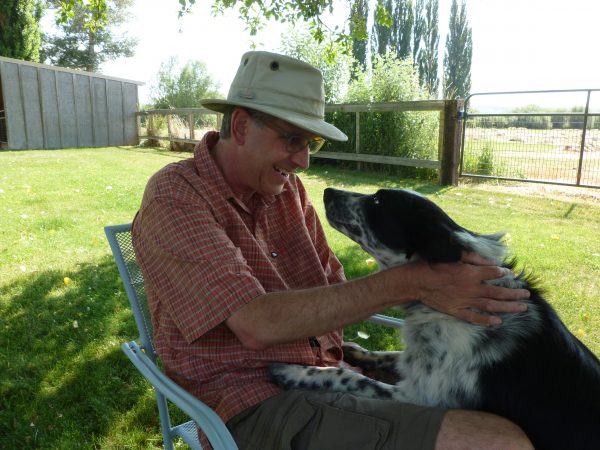 Nick & Speedy
---
Ursula Le Guin writes about this area, Eastern Oregon or the Oregon Outback, that people think of it as "out there" in the same way that people in the East think of the West as "out there."
Many hours from a town of any size. There is a convenience store in Riley 80 miles away. They have wifi.
---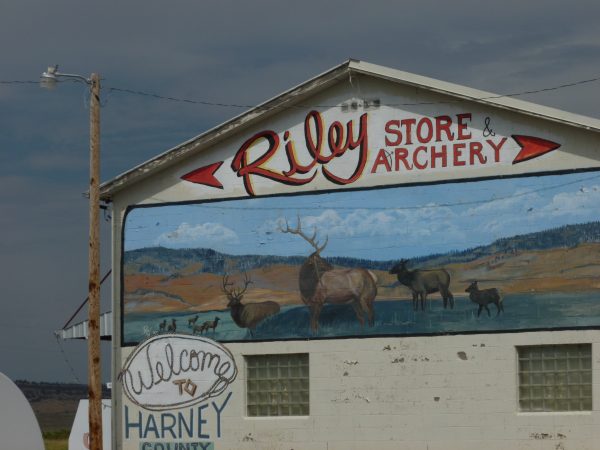 Riley Store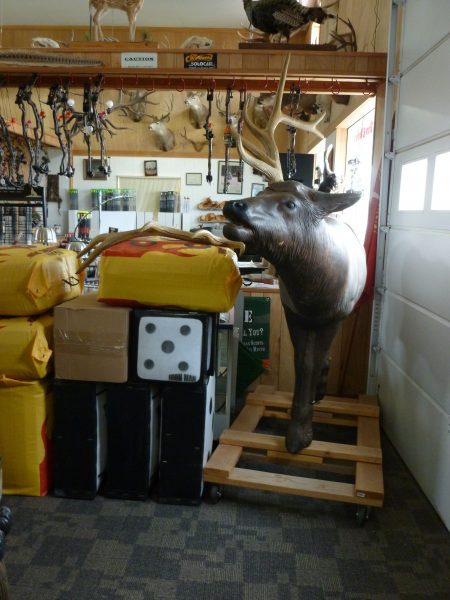 Inside store 
---
Roundhouse Barn like a wooden volcano. Peter French killed there in dispute with homesteader.
---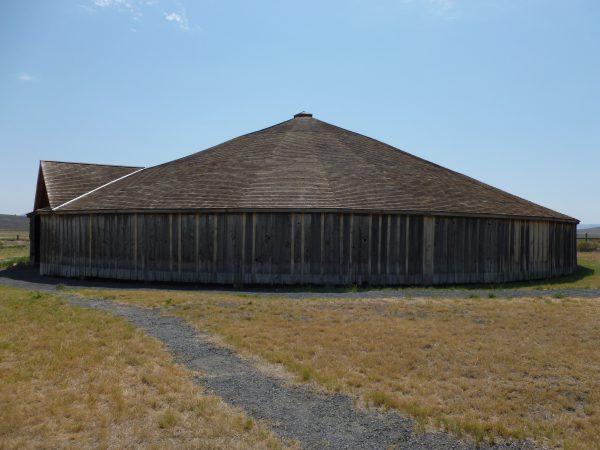 Roundhouse Barn 
---
Exhausted by heat and lack of sleep the first night in the hotel cottage, Nick and I have fight at Diamond Craters about him needing to check the sign despite my just having read it to him.
Later I find a tiny skeleton.
---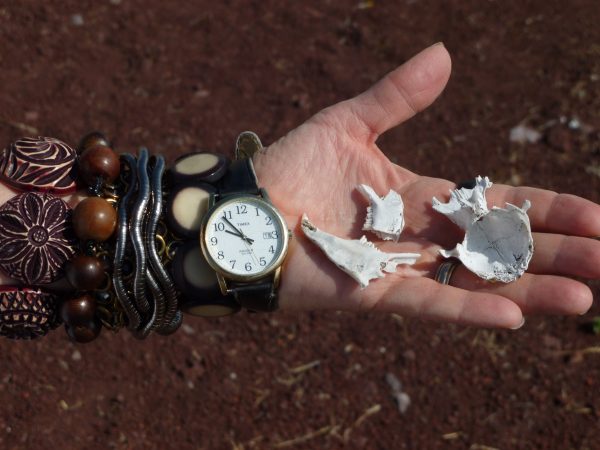 ---
Next night move to smaller room but with AC.
---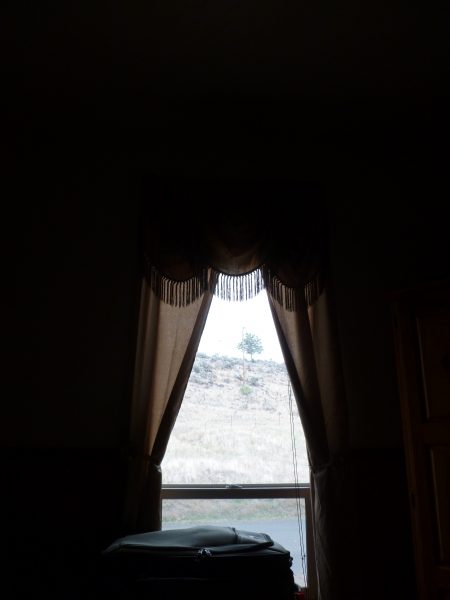 Window
---
A deer jumps over the fence in a single leap to get at the apples that litter the yard.
---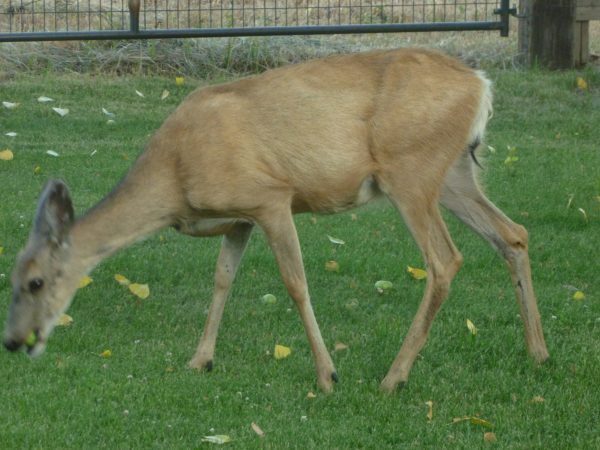 ---
A man at dinner at the hotel says that he digs wells. His wife agrees and says she can't get him to retire. He says he doesn't believe in water witching but that he can do it. He doesn't use crossed sticks. His wife also says she doesn't believe in it but has felt a willow branch hum in her hands.
---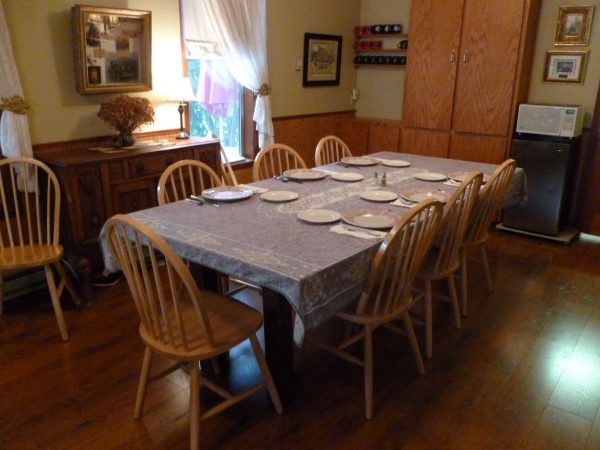 Dining room 
---
Beyond the sound of the various swampers keeping the house-sized hotel sort of cool and the wind in the trees, is the enormous silence of the countryside.
I am sitting in the shade of the apple tree thinking about Newton when an apple falls on my head. Swear to God.
---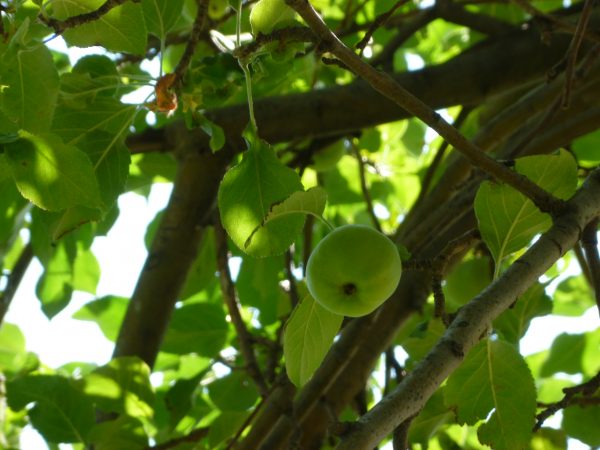 Apple 
---
In the car, Nick and I listen to an interview with physicist Lee Smolin. Nick went to high school with him in Cincinnati. Smolin says there are no multiple universes and that time exists. This in relation to his book Time Reborn.  The present produces the future which is not already laid out. Oddly, this is presented as a new idea in current physics. It seems like an enormous relief.
---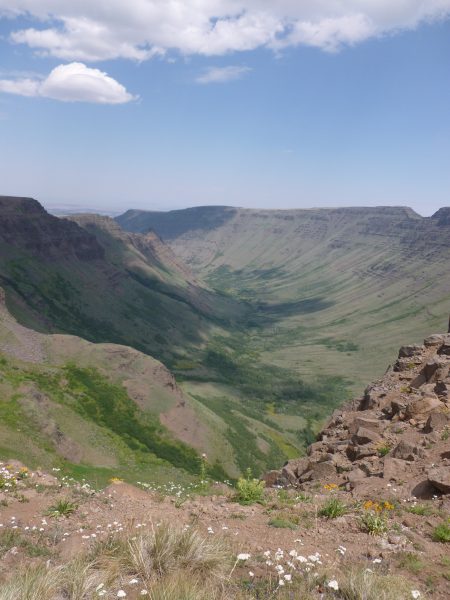 Steens Mountain view
---
Intuitive limit
Steens Mountain loop
Burns to Bend
Highway 20
-Laura Moriarty
Order Personal Volcano now!
—
Laura Moriarty was born in St. Paul, Minnesota, and grew up in Cape Cod, Massachusetts and Northern California. She attended the University of California at Berkeley. She was the Director of the American Poetry Archives at the Poetry Center at San Francisco State University for many years. She has taught at Naropa University and Mills College and served as the Deputy Director of Small Press Distribution for 18 years. She won the Poetry Center Book Award in 1983, a Wallace Alexander Gerbode Foundation Award in Poetry in 1992, a New Langton Arts Award in Literature 1998 and a Fund for Poetry grant in 2007. Her books include A Tonalist (2010), A Semblance: Selected and New Poems, 1975-2007 (2007), Ultraviolet (2006), Self-Destruction (2005), Nude Memoir (2000), The Case (1998), Spicer's City (1998), Symmetry (1996), L'Archiviste (1991), Like Roads (1990), and Rondeaux (1990).