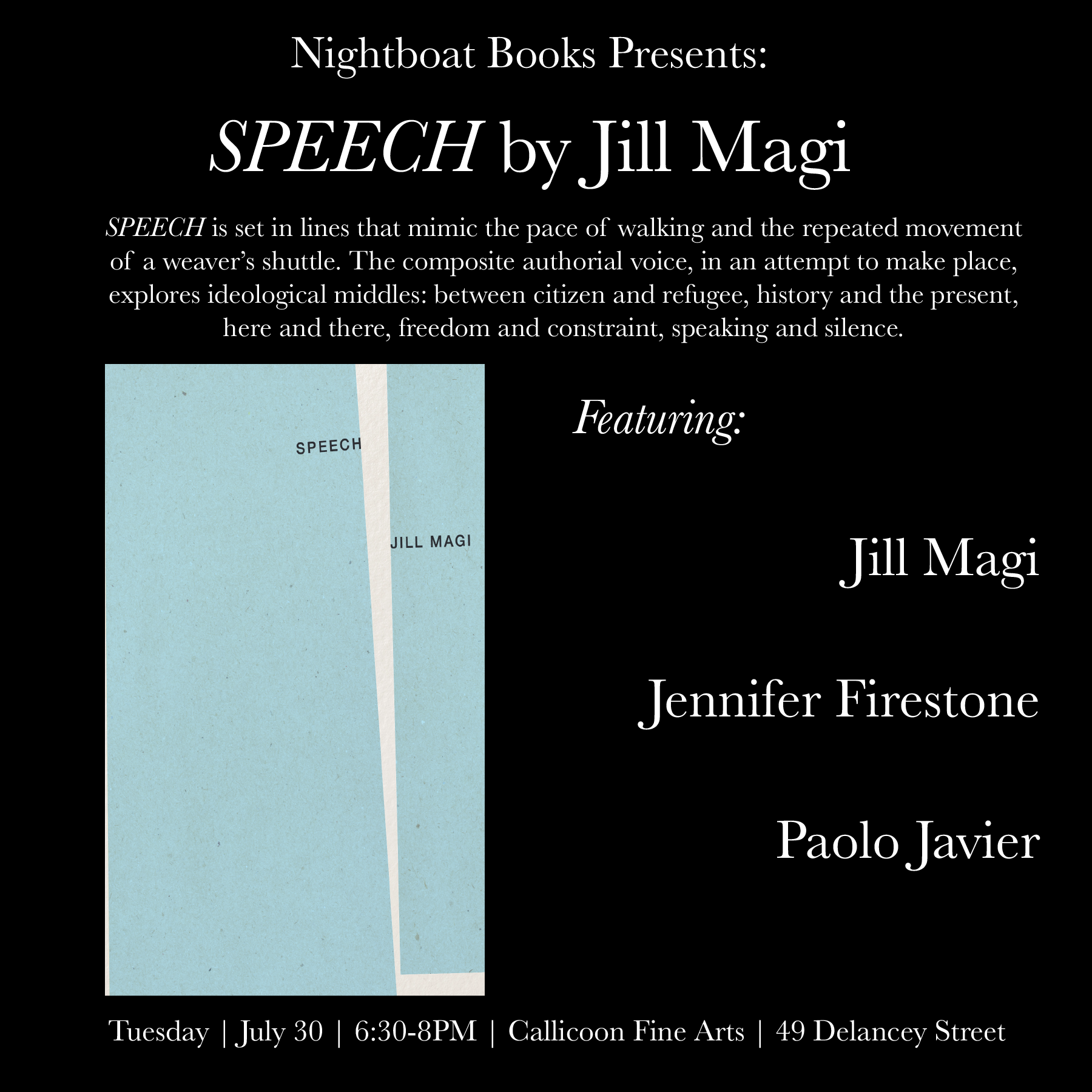 Join us for the launch of Jill Magi's book SPEECH!
We will gather for fabulous readings by Jill Magi, Jennifer Firestone & Paolo Javier, followed by a reception with book signings by Jill.
About SPEECH:
A deftly woven book-length poem that questions the existence of universal individual rights such as speech and citizenship, especially in relation to borders, both national and linguistic.
Comfortable neither with the self made entirely through autonomy or genealogy, SPEECH tracks ideas of freedom as a woman walks, threading her way through a cityscape. Place and home are recursively made in this deftly woven book-length poem overlaying west and east, here and there, past and present, citizen and other.
WHEN & WHERE:
Tuesday, July 30, 2019 at 6:30 PM – 8 PM
Callicoon Fine Arts