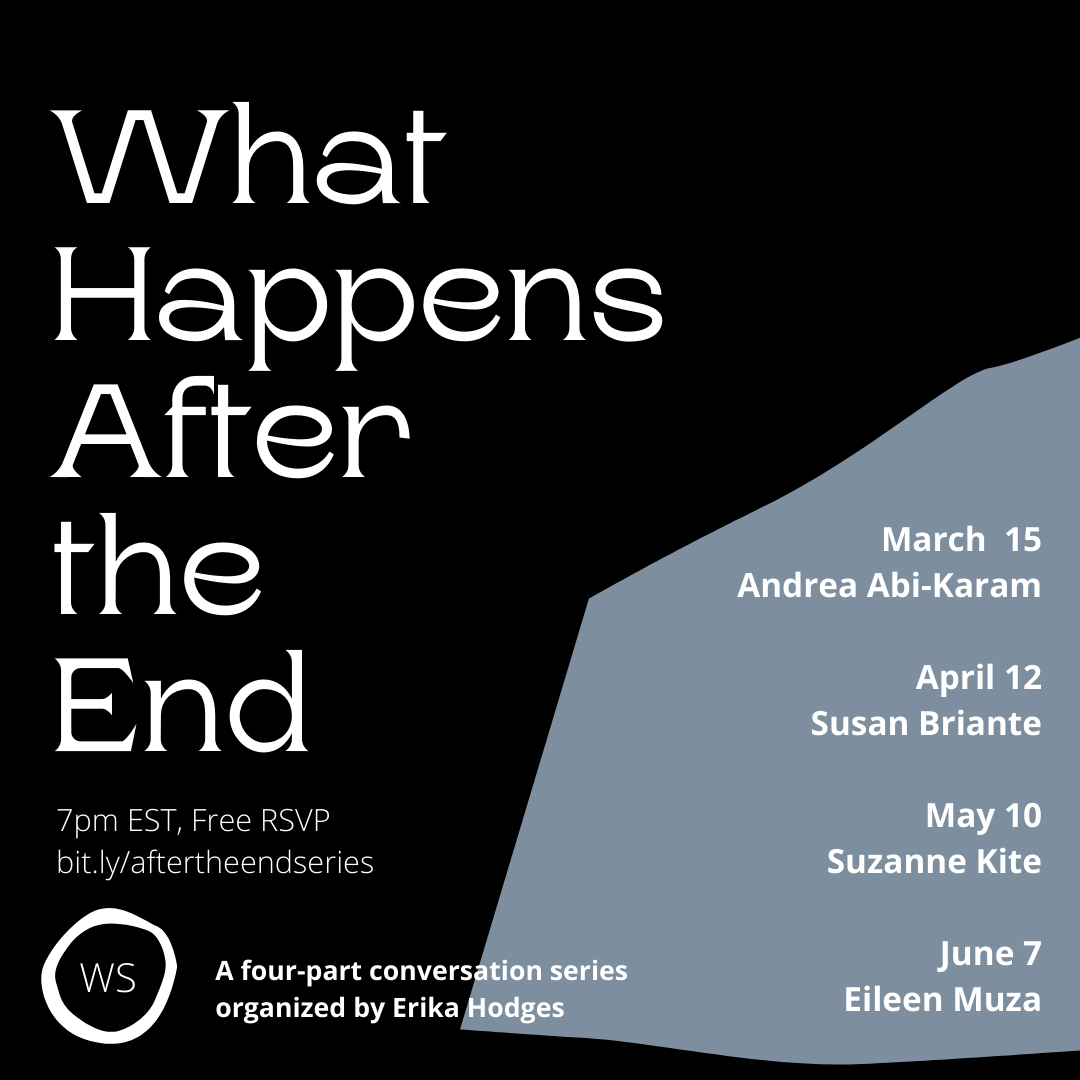 Free, register via Eventbrite here.
These events will include live captioning in English.
Livestreaming will also occur on Youtube.
In the aftermath of a traumatic event(s), how does one shape their practice beyond survival and towards new ways of being? This four-part series will include guests from different artistic disciplines speaking in conversation to examine and unpack what it means to create and be a maker in this contemporary moment. Organized and moderated by Erika Hodges, the series examines a set of issues including but not limited to: process, intentional community, far-reaching trauma and how it impacts our art practice, as well as new possibilities that may have arisen over the last year for how work can look or be made. Each guest will share work or perform, followed by a short Q&A with the audience.
Andrea Abi-Karam is an Arab-American genderqueer punk poet-performer cyborg, writing on the art of killing bros, the intricacies of cyborg bodies, trauma, and delayed healing. Selected by Bhanu Khapil, Andrea's debut EXTRATRANSMISSION (Kelsey Street Press, 2019), is a poetic critique of the U.S. military's role in the War on Terror. Simone White selected their second assemblage, Villainy for publication in Fall 2021 at Nightboat Books. With Kay Gabriel, they co-edited We Want It All: An Anthology of Radical Trans Poetics (Nightboat Books, 2020). They are a rollerblading Leo currently obsessed with queer terror and convertibles.