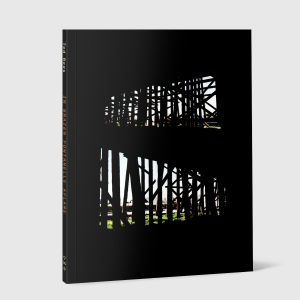 In Brazen Fontanelle Aflame
Poetry
,
Timeless Infinite Light
$20.00
Dwelling in the interstices, In Brazen Fontanelle Aflame is an ornate collapse, a sumptuous yet horrified exploration of the violence inhered in specific landscapes and ecosystems by the logics of capital. It is an attempt to resist what Lisa Robertson calls "the language of genocide" by mirroring, perverting, and subverting that language. Perhaps most importantly, its poetry is a call to bust forth and out against systems of oppression in a "palatial, treasonous moiré."
Praise
I am still learning how to read Ted Rees – my tongue still caught in an utterable glue. I am still learning how to live with this book, in a world Rees magnificently lays bare and road-kills. The poetics here is freefall…Here is an urgently aural bioacoustic poetics, a space of seismic crossings to where we can all bring our own stupefied poems. "Drink beer. Fly a kite." Once and for all, let's be darlings of the blank.
Details
Timeless, Infinite Light
ISBN: 9781937421281
Paperback, 136 Pages, 5.5 in x 7.5
Publication Date: 2018
Reviews
"In Brazen Fontanelle Aflame kept me involved and fascinated. It's hard to put down. It offers a perspective on contemporary U.S. social problems that comes from a narrative voice like no other I've read in recent American poetry. I loved the intensity here, and the insight, and the sheer exuberance of the language. Rees is a poet determined to say whatever he needs to say to make the world more survivable for him and many others who live on the outcast edges of a culture too often committed to ignoring its ever-growing human and environmental disasters."